Sexual Abuse
Cases involving sexual abuse are among the toughest and most heartbreaking we see. Our experienced legal team is prepared to help survivors who often have to overcome physical and emotional injuries navigate these difficult cases.
We're here to help you find your voice or to speak for you when you're not able, to find a path to justice and healing from the trauma of your experience.
Sexual assault, sexual abuse, rape, and sex trafficking are catastrophic acts that wound those who are victimized for a lifetime. This conduct is so atrocious that survivors not only often have to overcome physical injuries, they are also left to suffer from substantial psychological and emotional injuries.
Sexual Abuse Cases
---
Survivors often need to seek therapy to overcome the traumatic experience associated with sexual abuse and routinely incur lost wages or loss of support associated with their terrible ordeal. The perpetrators of this type of conduct can be arrested and prosecuted with criminal charges; however, criminal proceedings do not award financial damages to victims. Fortunately, in many instances, survivors may also be able to file civil claims to recover significant financial compensation as damages.
Revelations of sexual abuse by survivors include a wide spectrum of everything from inappropriate sexual touching to rape. We represent survivors nationwide.
Types of Sexual Abuse
---
Sex Trafficking
How are individuals trafficked in the ever-increasing world of the commercial sex trade? Hotels, resorts, nightclubs, casinos, and other establishments allow this hideous enterprise to thrive by putting on blinders and ignoring clear signs of abuse. Some of these entities would rather pursue profits than put an end to a dangerous problem.
Religious or Civic Organizations Sexual Misconduct and Clergy Sexual Abuse
Numerous cases of sexual abuse by clergy members and others affiliated with religious organizations have occurred during church outings, church activities, on-site visits for church counseling, and church-related events and activities. Sexual abuse by those placed in authority as leaders in a given faith is, unfortunately, both vile misconduct that spans decades into the past and pervasively egregious misconduct occurring presently.
Sexual Assault Cases involving Private Schools or Organizations
These cases involve educators, administrators, and other school employees or contractors who sexually assault, abuse, or rape students or members of private organizations. The sexual assault of students is a heinous type of predatory conduct that seems to be increasing each year.
Professional Sports Athletes and Entertainment Sexual Assault, Abuse and Rape
In the wake of the #MeToo and #TimesUp movements, there are a large number of individuals who have come forward to share their experience as sexual assault /sexual abuse survivors in their professional careers as athletes, actors, actresses, producers, models, musicians, and other similar careers.
College Campus Sexual Assault, Abuse and Rape
According to a study conducted by the Association of American Universities (AAU), 23.1% of females and 5.4% of males experience rape or sexual assault through physical force, violence, or incapacitation among undergraduate students. The same study found that 11.2% of all students experience rape or sexual assault through physical force, violence, or incapacitation (among all graduate and undergraduate students).
College Sports Sexual Assault, Abuse and Rape
Sexual violence in college sports is starting to receive more attention in the media. Studies show that between 2% and 8% of athletes are victims of sexual abuse within a sports environment. Sadly, non-athlete students are also sexually abused by those associated or affiliated with athletic programs. A recent study revealed that of the 46% of participants who engaged in sexually coercive behaviors on campus, more than half were intercollegiate and recreational athletes.
Sexual Assault or Abuse by Medical Providers, Counselors or Caregivers
Many survivors (adults and children) have experienced sexual abuse from their association with hospitals, residential care facilities, daycare, etc.
Sexual Abuse Lawsuit
---
Our experienced legal team can assist survivors of sexual abuse, sexual assault, rape, and sex trafficking in obtaining financial recovery. With compassion, determination, and skill, we will fight and pursue justice on behalf of sexual abuse survivors. If you or a loved one were the victim of sexual abuse, contact us for a free and confidential consultation.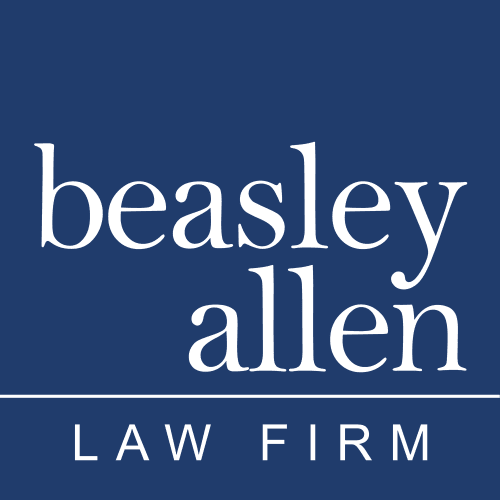 Free Case Evaluation
The experienced and professional attorneys from The Beasley Allen Law Firm are here for you and available to help. We're committed to helping those who need it most, no matter what. Contact us today and get your free case evaluation by our legal team.