Testimonials
Glowing Praises
---
In following the Beasley Allen tradition of helping those who need it most, we are working on claims of auto products liability, on-the-job products, truck accidents, negligent security and mesothelioma. With more than 40 years of experience in catastrophic injury and wrongful death cases, we are well equipped to handle cases in our Atlanta office. We are committed to our mission.
Our clients have found relief and resolution working with us. There is nothing like knowing that your issues are important and, even more so, able to be resolved. From large class action suits to small personal cases, Beasley Allen is here to help.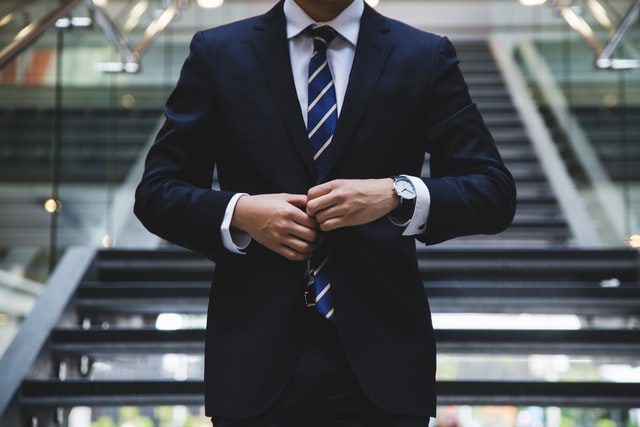 Colin Lacy
A Mobile, Ala., jury returned an $18.79 million verdict in favor of Plaintiff Colin Lacy in a case against Empire Truck Sales, LLC of Mobile, Ala., and IMMI of Westfiled, Ind. The verdict included $13.79 million in compensatory damages and an additional $5 million in punitive damages. Mr. Lacy was paralyzed when the Freightliner truck he was driving went out of control around 2:30 p.m. on July 14, 2011, on Interstate 10 near Niceville, Fla. Mr. Lacy was represented by Beasley, Allen, Crow, Methvin, Portis and Miles, P.C., Principal & Lead Products Liability Attorney J. Greg Allen, and Beasley Allen attorneys Mike Andrews, Kendall Dunson , and Stephanie Monplaisir and co-counsel Charlie Potts of Briskman & Binion, P.C. in Mobile.
Deborah Giannecchini
You wouldn't expect to hear a woman describing any part of her battle with ovarian cancer as "…one of the best experiences I've ever had in my life." But those are the words used by Deborah Giannecchini as she reflects on taking on consumer health care products giant Johnson & Johnson in court. Diagnosed with ovarian cancer in 2012 at age 59, Ms. G – as she is affectionately called by Beasley Allen lawyers and staff – was shocked to learn about the link between talcum powder used for feminine hygiene and the often deadly cancer. She was eager to speak out about her fight, hoping to be an advocate to raise awareness and prevent other women from sharing her fate. By going to trial, she says, "I felt like I was doing something maybe for the good of bringing information to women who needed to know about the effects of talcum powder and ovarian cancer." Her trial team, she says, "helped me do that."
Read Our Testimonials
---
Chad is great. He called to let me know what was going on, I'm glad he's got my case.
Best plaintiffs law firm in the United States and probably the world.
I have recently become a client of Beasley Allen law firm. So far my dealings have been with Elizabeth Eiland. I am happy to say that Elizabeth is kind, considerate and very well informed. She has been informative and patient with me. Elizabeth has always taken my calls and provided excellent details about my case. She makes me feel very confident in my choice of their law firm. Elizabeth gives me confidence and a overall positive feeling. I look forward to dealing with her more. Thank you very much for everything. I truly feel blessed to have you representing me.
Beasley Allen made good on everything they promised. Thank you for your professional services. Special thanks to Clay B.
The staff and attorneys at this law firm are professionals! They are insightful as well as friendly. Keep up the great work!
Great attorneys, staff and talks to you with respect and will return calls quickly. Keep up the great work.
They've been very helpful through this entire situation and quick responses.
I am so grateful for Beasley Allen! The attorneys and staff always respond in a timely manner to all inquiries. With Beasley Allen in my corner I have no worries. I am completely convinced Beasley Allen will fight tooth and nail for my rights as a victim. If you want the best legal representation – get Beasley Allen!
My assignment at Beasley Allen law firm is one of the most rewarding experiences I've had. What started off as a part-time job quickly became an avenue for me to encourage people whose lives have been altered because they used a product that was unsafe. Mr. Jere Beasley has not only built a very successful law firm, he has also built a ministry that allows his staff to learn about Christ and salvation. This surpasses all of the multi-million dollar lawsuits this company has won. This is an awesome firm!
Kind and courteous. I appreciate their help through a difficult experience.
The attorney who represented me, Ben Locklar, always placed my interest first. His efforts on my behalf will always be appreciated.
During my tenure with the Beasley Allen Law Firm, I have found everyone to be very caring, professional and knowledgable. They have stood by me during my time of need when other firms have failed me. The Beasley Allen Law Firm is committed to the community and to helping the less fortunate. This is displayed throughout the community and through one to one contact. I have to give a big thank you to Ally; who has gone beyond the call of duty to not know exist. On behalf of the entire Beasley Allen Law Firm I whole-heartily recommend them to…
Beasley Allen is one of the most professional organizations I have ever had the pleasure of working with. They are respectful, understanding, efficient, and above all compassionate. They take the best care of their clients in every way possible. They keep us informed and aware of things involved in their client's (sic) cases. Their counsel is stellar in the industry. I would highly recommend them to others in their time of need and I have done so.
I had a positive experience with Beasley Allen. Several years ago, I was diagnosed with Ovarian Cancer. After my diagnosis the company I worked for informed me that they had to "lay me off" Mr. D Miles found out about my situation and offered to help. I was so grateful for his help. I was 25 years old with a cancer diagnosis, no job, and no insurance. Luckily, with Beasley Allen representing me, I gained a settlement from my former employer that I was able to use with the mountain of medical expenses I was facing. I would definitely refer…
Our case was handled with the upmost integrity and professionalism. If I could give them 10 stars I would. This is the best legal firm I have ever dealt with by far.
Beasley Allen handled a case for my parents and we were very pleased with the way the case was handled and the representation that they received from the Beasley Allen law firm. We received timely and very efficient service. I would highly recommend this firm to handle any of your legal needs.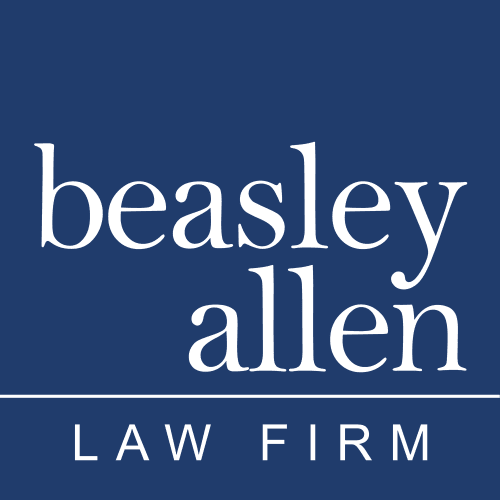 Free Case Evaluation
The experienced and professional attorneys from The Beasley Allen Law Firm are here for you and available to help. We're committed to helping those who need it most, no matter what. Contact us today and get your free case evaluation by our legal team.