When legal disputes occur between a business and an individual or between two business entities, resolution without resorting to business litigation is usually the best course of action for all parties. But in cases where a satisfactory resolution isn't possible, our nationally recognized business litigation attorneys can be of invaluable service in guiding you through the complex area of business law while protecting your rights and your company's business interests.
Business Litigation
Lawyer
Beasley Allen's Business Litigation Section is devoted to representing individuals and businesses in almost any dispute or claim they may have related to business transactions. Our business litigation attorneys handle cases for individuals and small parties as well as state and municipal governments. Some areas of our business practice include:
Breach of contract
Fraud
Antitrust price fixing
Intellectual property and patent disputes
Theft of trade secrets
Best in the Business
---
Business litigation is one of the most intensive practices of any law firm. It generally requires reviewing reams of documents, investigating evidence, consulting experts and interviewing witnesses, preparing and answering numerous motions, and arguing on clients' behalf in court proceedings. These processes can make any form of business litigation protracted, but this is especially true for highly complex cases and those involving large sums of money.
Because most business litigation involves a dispute over a contract or agreement, cases can be resolved in a state court, federal court, administrative hearings, or arbitration.
If you are involved in a business-related dispute, you know how much is at stake. That is why you need to hire the most experienced business litigation attorneys. Our lawyers have a long and proven record of getting our clients the outcome they need and deserve in a broad range of business litigation cases.
Antitrust
---
Antitrust litigation was developed as a response to the threat of monopolies when companies effectively took control of entire industries. In these instances, every step of the supply chain – the entire network of organizations, resources, activities, and technology involved in the creation and sale of a product – could be connected, allowing the company to dominate the industry. Monopolies are a threat to fair competition in the marketplace, creating an uneven playing field, as more wealth is concentrated in the hands of fewer entities. Monopolies also shrink the options available to consumers.
Commercial Disputes
---
Commercial disputes may arise between two conflicting businesses, a business and a customer, or between business partners. Commercial disputes may involve issues of breach of contract, defamation, or other types of fraud. Regional, state, and federal laws may be all factors into how a dispute proceeds. For this reason, the expert advice of an attorney is often necessary. Being organized and establishing good business practices will help in the resolution of a commercial dispute. For example, it is recommended that a business owner have all contracts are reviewed and approved by a reputable attorney to reduce the chance a contract will be found invalid or unlawful; and keep a secure and accurate filing system to access records in the event of a business dispute easily.
Intellectual Property
---
Issues addressed by intellectual property laws include trademarks, copyright, patents, and theft of trade secrets. Intellectual property is ideas, inventions, artistic works, and other commercially viable products created out of one's own mental process in legal terms. Intellectual property is protected by legal agreements such as patents, copyrights, and trademark registrations. Intellectual property is considered similar to physical property under the law in that it can be legally sold, exchanged, traded, or abandoned. However, not all ideas are considered intellectual property under the law. Commercial viability is a factor that must be present to establish intellectual property and establish proper protections for such property. Inventors and those in creative fields should protect their commercially viable ideas through the official registration of their ideas and trade secrets.
Pharmaceutical Pricing
---
Lawyers in our Consumer Fraud Section are handling a variety of claims involving fraudulent conduct around pharmaceutical pricing. We represent states whose Medicaid programs were overcharged for the Average Wholesale Price (AWP) of prescription medications. As a result, the states and their citizens who depend on this program are paid more than they should have for prescription drugs. We also investigate claims where a state or agency's Pharmacy Benefit Manager (PBM) has overcharged the State in connection with its pharmacy benefit plans and illegally pocketed the money for profit. Pharmaceutical pricing cases have been handled through the state attorney general and have involved various civil actions. Often, individuals are barred from bringing a consumer fraud type claim, but the state government is not.
States & Municipalities
---
These types of cases may involve issues of financial loss, consumer injury, environmental catastrophe, or a combination. Some of the most notable cases handled by Beasley Allen's business litigation attorneys on behalf of states and municipalities include the AWP/Medicaid Fraud litigation, PFOA water contamination, and BP Oil Spill litigation. Our firm has represented numerous states throughout the country.
Many businesses have found that representation by our firm on a contingency fee basis is the best way to resolve claims against other companies. To speak with one of our business litigation attorneys, you can call us at 800-898-2034 or contact us by email.
Recent
Business Litigation

News
---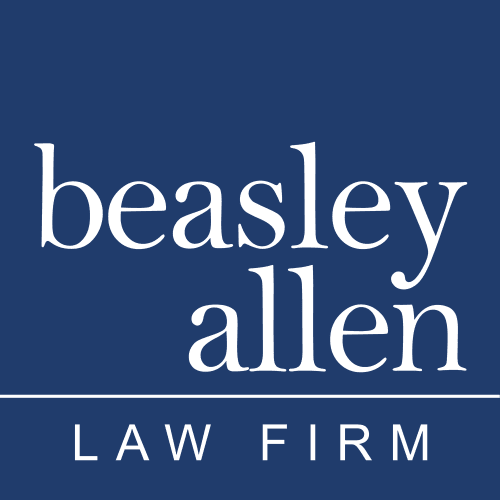 Free Case Evaluation
The experienced and professional attorneys from The Beasley Allen Law Firm are here for you and available to help. We're committed to helping those who need it most, no matter what. Contact us today and get your free case evaluation by our legal team.