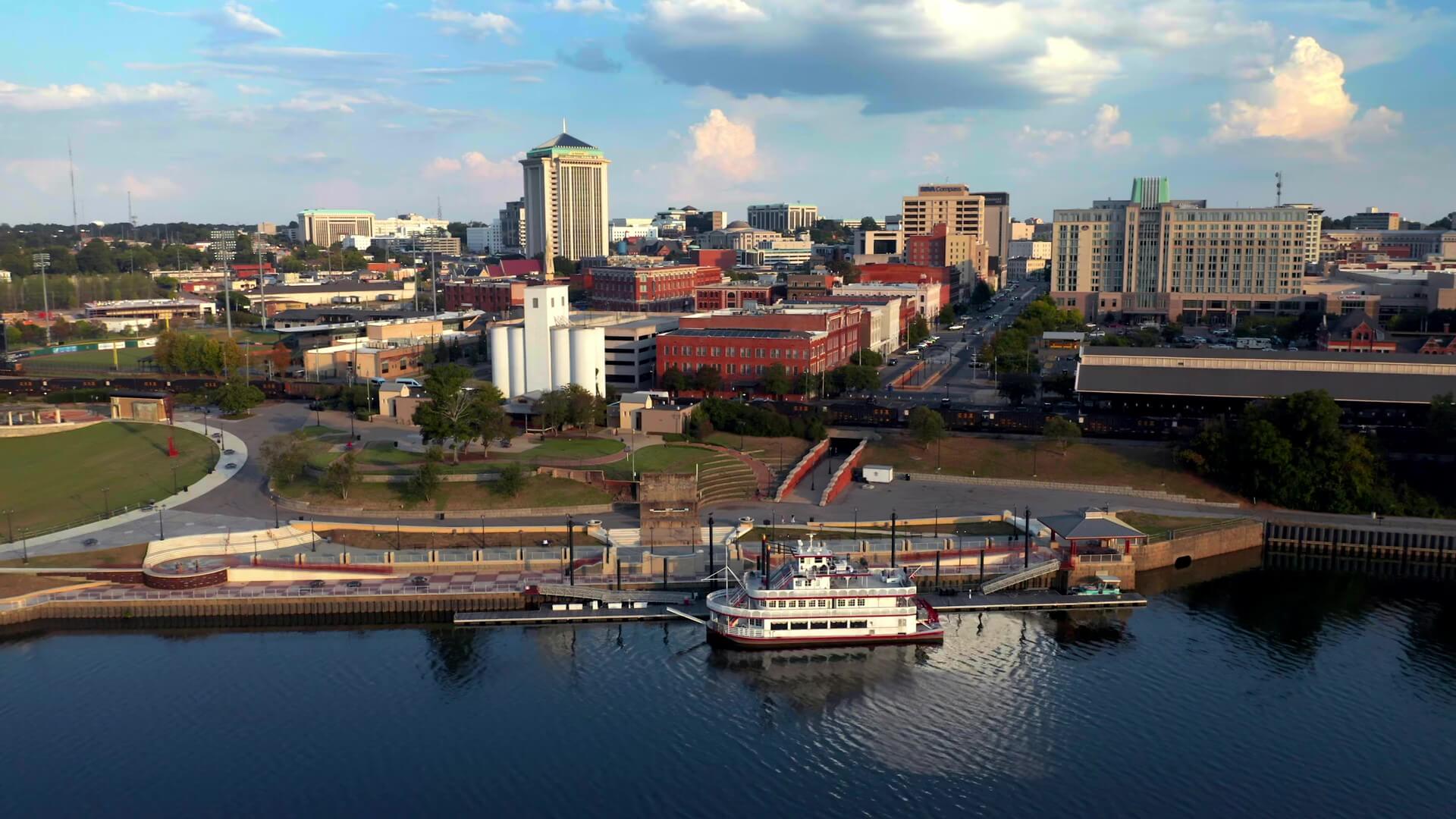 Principal, Consumer Fraud Section Head
Dee Miles
Montgomery, AL
About Dee
Dee Miles joined Beasley Allen Law Firm in 1991 and has not only been a pioneer of consumer fraud and commercial litigation nationwide, he has demonstrated great leadership resulting in the firm's numerous record-setting verdicts for clients in many areas of law.
In addition to representing clients in litigation, Dee manages the entire Consumer Fraud / Commercial Litigation Section of the firm and is involved in every case.
Background
After Dee graduated from the University of Alabama at Birmingham, he served as a corporate internal auditor for Amsouth Bancorporation (now "Regions Bank") from 1985-1986. Dee then entered Cumberland School of Law where he was chosen to study "Comparative International Law" at the University Heidelberg in Heidelberg, Germany in 1988.
Upon graduation from law school, Dee served as a law clerk to the Honorable John M. Patterson, Judge of the Alabama Court of Criminal Appeals from 1989-1990. Dee was then asked to serve as a staff attorney for the Alabama Supreme Court under Justice Henry Steagall from 1990-1991.
Notable Cases
A Proven Leader
Dee is a proven leader in complex litigation on a national level. He has been appointed by federal district judges to serve in a leadership role for the plaintiffs in numerous Multidistrict Litigations (MDLs) throughout the country, charged with the responsibility of coordinating the litigation for the entire country.
Most recently, Dee served as co-lead counsel for the team that secured a $287 million class settlement between Toyota and a 6.5 million member class. The plaintiffs alleged that Toyota knowingly marketed and sold vehicles fitted with defective fuel pumps and failed to recall all affected Toyota and Lexus models and model years.
Dee also served as co-lead counsel for the team that secured a $28 million settlement agreement between US Financial Life Insurance Company and a class of nearly 12,000 policyholders. The class alleged the insurer improperly increased the cost of insurance (COI) charges on certain universal life products beginning in 2015.
Further, Dee served as co-lead counsel for the team that secured a $38.2 million settlement with the named plaintiffs in two class actions and a settlement class consisting of more than 10,750 policyholders of Banner Life Insurance Co. and William Penn Life Insurance Co. universal life insurance policies. The plaintiffs alleged that the companies unjustifiably increased the cost of insurance charges on the policies. After the lone objector to the settlement appealed to the Fourth Circuit Court of Appeals, Dee co-led the team that successfully obtained a published opinion in which the Fourth Circuit, for the first time, clarified the burden when a class member objects to a settlement. Applying the standards to the settlement before it, the Fourth Circuit upheld the settlement as fair, reasonable, and adequate to all class members, notwithstanding the lone objector's arguments. The case is 1988 Tr. for Allen Child. Dated 8/8/88 v. Banner Life Ins. Co., 28 F.4th 513 (4th Cir. 2022).
Additionally, Dee has served in leadership roles on other cases such as the VW "Clean Diesel" Marketing, Sales Practices and Product Litigation MDL, Chrysler- Dodge- Fiat Ecodiesel Marketing Sales Practices, Toyota sudden unintended acceleration MDL, Target Data Breach MDL, the Home Depot Data Breach MDL, the Blue Cross Blue Shield Antitrust MDL and the Takata airbag MDL, to name a few.
Defective Airbag Litigation
Dee also regularly represents States Attorney Generals in various states throughout the country on a variety of litigation. Most recently, Dee was appointed to the Plaintiffs Steering Committee (PSC) for the MDL regarding auto supplier ZF TRW Automotive and its defective airbags. The malfunctioning airbags are linked to at least eight deaths. The cases' origins show noticeable similarities to earlier cases involving defective airbags manufactured by Takata. More than 12 million vehicles by multiple manufacturers are involved.
Medicaid Fraud & Insurance Litigation
Dee has settled thousands of cases for clients over the years with settlement value of almost $19 billion. He has in the past and is currently spearheading national global settlements for state attorneys general in various types of litigation, having so far recovered nearly $1 billion in settlement funds for the states' Medicaid agencies. Most recently, Dee worked with the Kentucky Attorney General's office and helped secure a $10.3 million settlement in its case against Fresenius Medical Care Holdings Inc., a Massachusetts-based dialysis company for Medicaid fraud.
He has worked as co-lead counsel in American General race-based premium multi-district litigation pending in Columbia, South Carolina, co-lead counsel in the GenRe Market Conduct MDL in the United States District Court for the Western Division of Tennessee, and lead counsel in the Average Wholesale Price Litigation in:
State of Alabama v. Abbott (73 pharmaceutical companies);
State of Mississippi v. Abbott (86 pharmaceutical companies);
State of Louisiana v. Abbott (108 pharmaceutical companies);
State of South Carolina v. Abbott (18 pharmaceutical companies);
State of Kansas v. Abbott (33 pharmaceutical companies);
State of Utah v. Abbott (43 pharmaceutical companies);
State of Hawaii v. Abbott (44 pharmaceutical companies);
and State of Alaska v. Abbott (34 pharmaceutical companies).
The AWP cases led to the "McKesson Litigation" in which Dee served as lead counsel in: State of Louisiana v. McKesson; State of Kanas v. McKesson; State of Hawaii v. McKesson and State of Alaska v. McKesson.
Multimillion Dollar Verdicts
He has served as lead and co-lead counsel in numerous cases resulting in multi-million dollar verdicts, including:
State of Alabama v. AstraZeneca, $215 million for the State;
State of Alabama v. GlaxoSmithKline, $81 million verdict for the State;
State of Alabama v. Sandoz, $78 million verdict for the State;
State of Mississippi v. Sandoz, $38.2 million verdict for the State;
State of Mississippi v. Watson, $30.2 million verdict for the State;
State of Alabama v. Novartis, $33 million verdict for the State;
Barron v. Alfa, $15 million jury verdict;
Wooten v. Horace Mann Ins. Company, $12.4 million verdict;
Spann v. Life of Georgia, $2.1 million jury verdict;
Knox v. Alfa, $1.9 million verdict;
Sewell v. Alfa, $850,000 verdict;
and Hudson v. Alfa, $500,000 verdict.
Whistleblower Litigation
An important area of the firm's Fraud Section work is whistleblower litigation. Under the whistleblower provisions of the False Claims Act, the whistleblower is entitled to receive up to 30 percent of any money the government recovers. This is both an incentive and a reward for the tremendous sacrifices – both personal and professional – whistleblowers often make by reporting the truth.
Dee recently helped to secure a $30 million settlement agreement in cooperation with the U.S. Department of Justice (DOJ) to settle whistleblower allegations that private contractor U.S. Investigations Services Inc. (USIS), formerly the Federal Government's largest provider of security background checks, violated the False Claims Act (FCA).
Dee represented former USIS employee Blake Percival, who filed a whistleblower complaint in 2011 alleging USIS violated the FCA in performing a contract with the Office of Personnel Management (OPM) to perform background investigations of federal employees and those applying for federal service. USIS acknowledged that it was hired by the U.S. Government to conduct background checks for Edward Snowden, who leaked NSA surveillance documents to the public.
USIS also performed the security background check for Aaron Alexis, a technology contractor who shot 12 people to death at the Washington Navy Yard in 2013. The Snowden and Alexis cases drew the USIS's work, or lack thereof, into the spotlight and underscored Mr. Percival's allegations.
Other Litigation
Dee has also pursued settlements for individual plaintiffs against this country's top Fortune 500 companies. Most of these individual settlements involve confidentiality and cannot be discussed publicly, but Dee's leadership in the consumer fraud / commercial litigation areas of law is unprecedented.
Professional Associations
Dee is presently a sustaining member and Executive Committee member for the Alabama Association for Justice and past president of the Montgomery Trial Lawyers Association. He is also an active member of the Trial Lawyers for Public Justice.
Dee has been appointed by the dean of Samford University's Cumberland School of Law to serve on the Advisory Board of the law school since 2006 and is a past president.
Dee has been appointed to the Product Liability Editorial Advisory Board for the legal news publication Law360 annually since 2018.
Awards and Recognitions
A Martindale Hubbel AV rated attorney, Dee has been named in the "Who's Who" of lawyers by the Heritage Registry; named to the Lawdragon 500 Leading Plaintiff Consumer Lawyers, which is the 500 best attorneys across the nation in this category; selected annually to the "Best Lawyers in America" list; selected by Alabama Best Lawyers 2015; selected to Alabama (Midsouth) Super Lawyers and Super Lawyers for consecutive years; and was featured on the cover of–and in a feature for–Super Lawyers magazine in 2013, [pdf].
He was honored by Beasley Allen's lawyers as "Litigator of the Year" in 2008. Dee also was selected as a "2013 Top Rated Lawyer in Commercial Litigation" by Martindale Hubbell and American Lawyer Media, and was featured in The American Lawyer, and Corporate Counsel magazine. Dee and the firm were named "Boss of the Year" by the Montgomery Association of Legal Secretaries.
Dee, along with Beasley Allen principal & founder Jere L. Beasley, was recognized by Business Alabama magazine on its 2012 list of the 10 largest Alabama jury awards in the past five years, for their work on the AWP/Medicaid Fraud litigation. The litigation also was spotlighted by the National Law Journal as part of its 2014 Plaintiffs' Hot List, in particular the Mississippi Average Wholesale Pricing ruling against Watson Pharmaceuticals.
The case was one of about 360 the firm has pursued nationwide involving allegations that drug companies manipulated prices and overcharged Medicaid programs. The firm has recovered more than $1.3 billion for eight states' attorneys general in the fraudulent pharmaceutical pricing scheme.
Publicity
Dee is a regular guest speaker at national, regional and state seminars, and he has authored numerous publications on consumer fraud and commercial litigation. He has been featured on The Today Show, NPR, CNN, USA Today, CBS, Fox News and other national news broadcasts and publications.
Community Involvement
Dee is from Homewood, Alabama, where he met his wife, the former Sandra Turnblad, while attending Homewood High School. The two later married after they both graduated from college. Sandra and Dee have four children, two girls and two boys. They are active members of The Holy Spirit Catholic Church in Montgomery. The Roman Catholic Church has honored Dee and Sandra by inducting them into the Equestrian Order of the Holy Sepulchre of Jerusalem. The order is responsible for promoting Christianity within the Middle East and protecting the holy shrines in that region of the world. Dee was recently promoted to Knight Grand Cross of that charitable organization.
He is also a volunteer for the Montgomery County YMCA, and he has coached several sports teams. He has regularly raised funds for the Boy Scouts of America, Father Walter Memorial Child Care Center, Montgomery Catholic Schools, Catholic Social Services and several other charitable organizations.
Dee credits his success to his faith: "My daily goal is to serve the Lord by giving generous love to my family and hard work to our clients, in that order. Life is a constant balancing act, but if we know the priorities of the Lord first, then our families and our work third, we can achieve anything in life we seek."
We filed a class action lawsuit for owners or lessees of vehicles with defective driver…
"Life Insurance Litigation Update" by Dee Miles. Attorney Paper
"Alabama Update: The Insurance Consumer Fraud Case" by Jere Beasley, Dee Miles. Attorney Paper; For…
"How Avoid the Class Action Experience: Trying Market Conduct Cases" by Jere Beasley, Dee Miles….
"Fraud Law Update | ALTA Summer Seminar" by Dee Miles. Attorney Paper; For AL Trial…
"Insurance Law Update | ATLA Fall 1994 Seminar" by Dee Miles. Attorney Paper