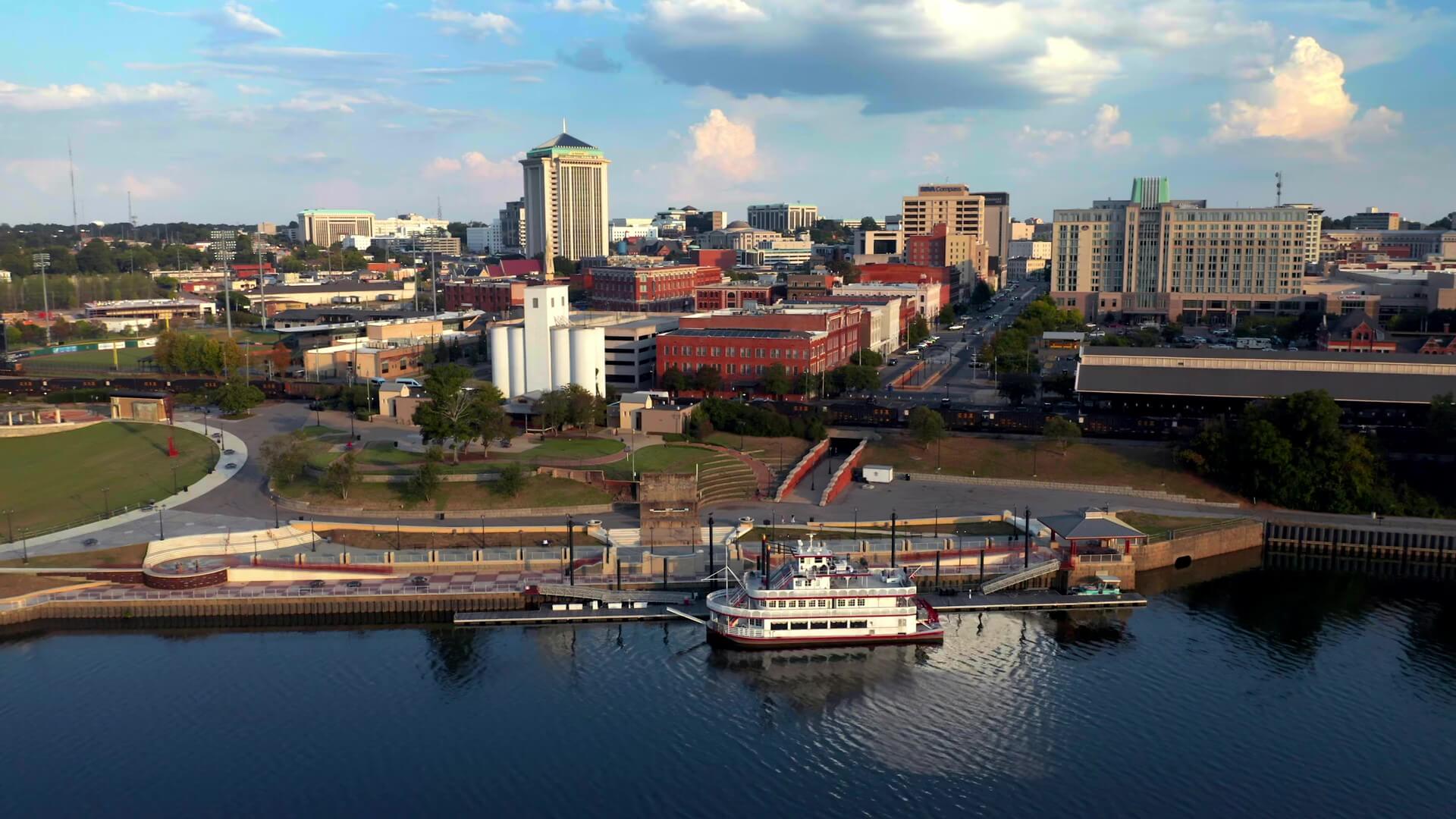 Principal, Founder
Jere Beasley
Montgomery, AL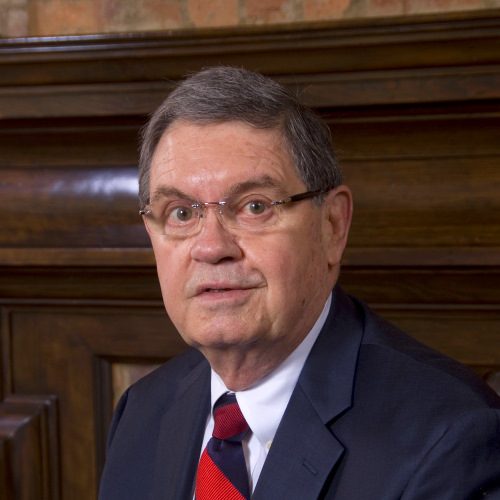 About Jere
Jere Beasley, the founding member of Beasley Allen Law Firm, has practiced law as an advocate for victims of wrongdoing since 1962. During his career, he has tried hundreds of cases. Jere's numerous courtroom victories include landmark cases that have made a positive impact upon our society. His areas of practice include litigation in products liability, insurance fraud, business, nursing home and personal injury.
Jere established a one-lawyer firm that officially opened on Jan. 7, 1979, and he filed his first case on behalf of the practice on Jan. 17, 1979. Now, it has been more than 40 years since he began with the intent of "helping those who need it most."
Today, the firm is known as Beasley, Allen, Crow, Methvin, Portis & Miles, P.C., with offices in Atlanta, Georgia, Dallas, Texas, Mobile, Alabama, and Montgomery, Alabama. Beasley Allen is one of the country's leading firms involved in civil litigation on behalf of claimants, having represented hundreds of thousands of people.
Notable Cases
The driving force behind Jere's success has been his intense commitment to his clients. He is, without a doubt, one of the leading trial lawyers in the entire country and a leading advocate for those who have been wronged.
Cases he has handled have prompted a major automobile manufacturer to recall its unsafe vehicles, while another made a major tractor manufacturer put rollover protection on all of its tractors. Still another prompted a major insurance company to seek out thousands of its policyholders who had been wronged in an effort to correct their policies.
Jere has tried more than 30 cases that have resulted in verdicts greater than $1 million, including 15 verdicts that exceeded $10 million.
Awards and Recognitions
Jere, an active member of Public Justice, whose mission is in part to pursue high impact lawsuits to combat social and economic injustice, and challenge predatory corporate conduct.
Jere and the other members of the talc litigation team were nominated as finalists for the 2016 Public Justice Trial Lawyer of the Year Award in recognition of their work on these cases. This award is given by Public Justice to the lawyer or trial team who makes the most outstanding contribution to the public through precedent-setting litigation each year.
Jere also was selected as a finalist for Public Justice's 2014 Trial Lawyer of the Year award, along with the other members of the trial team, for his work in the verdict against Toyota in Bookout, et al v. Toyota that was tried in Oklahoma City, Oklahoma, in October 2013.
The jury in that case found that electronic throttle defects were to blame for a 2007 crash that killed one woman and left another seriously injured. The jury awarded $1.5 million to the families of both women, who were riding in a 2005 Camry when it suddenly accelerated off an Oklahoma highway and careened into an embankment. Before the jury could deliberate on punitive damages, Toyota reached a separate confidential settlement with the families.
He has regularly been selected to Best Lawyers, Super Lawyers and Chambers USA Leading Lawyers lists. Jere has been recognized four times by Lawdragon as one of the 500 Leading Plaintiff Consumer Lawyers. In 2017 he was honored by being added to the Lawdragon Plaintiff Consumer Hall of Fame. Jere, along with Beasley Allen Shareholder W. Dee Miles, was recognized by Business Alabama magazine on its 2012 list of the 10 largest Alabama jury awards in the past five years, for their work on the AWP/Medicaid Fraud litigation.
He was selected as a 2016 recipient of the American Association for Justice Tonahill Award. The award is presented in recognition of outstanding and dedicated service to and support of consumers and the trial bar. The Tonahill Award is named in honor of Joe Tonahill, a respected defender of the civil justice system.
In March 2011, Jere was honored by the Southern Trial Lawyers Association with the War Horse Award. This recognition celebrates the nation's most outstanding trial lawyers. Acknowledged leaders in their communities, the recipients have been active in practice for more than 40 years, demonstrate outstanding skill as trial advocates, and show exceptional commitment to furthering the cause of justice.
He also was selected by The Trial Lawyer magazine as a 2011 member of The Round Table: America's 100 Most Influential Trial Lawyers. This selection places him among the top 100 civil plaintiff and criminal defense attorneys in the United States.
In 2020, The Trial Lawyer magazine and The National Law Journal recognized Jere as one of America's 50 Most Influential Trial Lawyers. Members of America's 50 Most Influential Trial Lawyers are among the top 50 U.S. civil plaintiff and criminal defense trial lawyers.
Publicity
Jere has been profiled in Time Magazine, Business Week, National Law Journal, Law360, The Daily Report and many other noted publications as well as national television news. He has also appeared as a lecturer throughout the country at numerous legal seminars and other events.
Chambers USA quotes sources as saying Jere is "an excellent lawyer who gets good results for his clients."
"Legends are made through quality (forcing tractor makers to include rollover protection) and quantity ($11.9 billion wrangled from ExxonMobil)."

Lawdragon, February 2007
"Whether securing car recalls, tractor rollover protection, or $11.9 billion in punitive damages against Exxon Mobil, Beasley gets it done."

Lawdragon, March 2006
Community Involvement
In addition to his trial practice, Jere is actively involved in many civic endeavors, such as the American Cancer Society, American Heart Association, Lions Club and the Fellowship of Christian Athletes. Jere served for many years on the Board of Directors for the Alabama Shakespeare Festival and the Montgomery Area Chamber of Commerce.
In 2006, Jere was named "Citizen of the Year" by the March of Dimes. He has been personally involved with the agency since the early 1980s.
In January 2010, he was selected as the recipient of the Montgomery Sunrise Rotary Club's Commitment to Service Award, recognizing his dedication to helping others and improving the community and the River Region. Jere was inducted into the Alabama Senior Citizens Hall of Fame in 2020.
Jere is married to the former Sara Baker of Adamsville, Alabama. They have three children – son Jere Jr. and daughters Julia Anne Beasley and Bee McCollum – and six grandchildren – all girls! Jere is an avid follower of Auburn University sports and Boston Red Sox baseball. He is an active member of St. James United Methodist Church, where he serves as a member of the Staff Parish Relations Committee (SPRC).

Beasley Allen is proud to announce 25 firm lawyers received special recognition from the Super…
"AWP Letter to Editor" by Jere Beasley. Attorney Paper
"Punitive Damages: A Plaintiff's Perspective" by Jere Beasley. Attorney Paper
"Opening Statements" by Jere Beasley. Attorney Paper
"Mass Torts Made Perfect: How To Get The Cases" by Jere Beasley. Attorney Paper; For…
"The Tobacco Wars" by Jere Beasley. Attorney Paper