Defective Airbags
Airbags that are defectively designed can cause the devices to malfunction. If an airbag fails to perform as it should in a crash, anyone harmed by the failure could have a valid personal-injury or wrongful-death claim.
Airbag Recalls
---
About 42 million vehicles in the U.S. are under an urgent airbag recall prompted by Takata airbag explosions. These explosions, triggered by defective chemical-based inflators, have killed at least 26 people worldwide, including 17 in the United States. Hundreds more have been injured. Now, nearly two decades after the first Takata airbag recall was opened in 2008, millions of potentially unsafe airbags remain in active use.
Separately, more than 15 million airbags made by ZF TRW are prone to fail in a collision due to faulty microchips in the airbag control units, leaving drivers unprotected. The defect has caused at least 26 deaths and scores of injuries in the U.S. Beasley Allen is among the law firms representing a class of plaintiffs suing ZF TRW and six automakers over these faulty airbag units. The complaint alleges that some of the vehicles with ZF TRW have been recalled by the auto manufacturers, yet more than nine million vehicles equipped with these dangerous airbags were never recalled but should have been. Airbags are critical safety components in any vehicle. When they fail to operate as intended, either by deploying with deadly force as in the case of Takata airbags or not all as in the case of ZF TRW, the traveling public remains at risk of injury and death.
Takata Airbags
---
The Takata airbag recall is widely considered to be the largest-ever safety recall in the U.S. According to the National Highway Traffic Safety Administration (NHTSA), some 63 million Takata airbag units have been recalled for the risk of explosion. These defective airbags affect about 42 million vehicles made by more than a dozen global manufacturers. Every major auto brand in the U.S. has been affected by the sprawling airbag recall.
Airbags that deploy too aggressively can cause head or neck injuries or other broken bones. While most Takata airbag injuries affect the driver, children are also especially susceptible to injuries and or death caused by an airbag that deploys with excessive force. Children should always be seated upright and as far away from an airbag as possible.
The problem with Takata airbags stems from the company's use of ammonium nitrate as the chemical propellant in the airbag's inflator mechanism. Whereas other automotive suppliers avoided using ammonium nitrate in their airbag inflators due to the chemical's highly volatile nature, Takata relied on it as a cost-effective way to produce airbags for its automaker clients despite knowing the risks. Ammonium nitrate becomes compromised by heat and humidity, and this triggers a chemical reaction that causes Takata's airbags to explode, blowing apart the metal canister and blasting it like shrapnel toward the vehicle's occupants. These hypersensitive airbags often deploy in fender benders and other minor collisions in which airbag deployment is unwarranted.
Takata Airbag Recall List
---
While nearly all Takata airbags are potentially dangerous, some of the oldest units are especially dangerous. These airbags, which the industry call "Alpha airbag," pose a 50 percent risk of a deadly malfunction. The NHTSA urges drivers of certain 2001-2003 Honda or Acura vehicles, 2006 Ford Ranger pickup trucks, and 2006 Mazda B Series pickups equipped with Alpha airbags to immediately stop driving the affected vehicles.
The following vehicles are included in the sweeping Takata airbag recall. Models with Alpha airbags are notated with bold text:
Acura
2003 Acura 3.2CL
2002-2003 Acura 3.2TL
2013-2016 Acura ILX
2013-2014 Acura ILX Hybrid
2003-2006 Acura MDX
2007-2016 Acura RDX
2005-2012 Acura RL
2009-2014 Acura TL
2009-2014 Acura TSX
2010-2013 Acura ZDX
Audi
2006-2013 Audi A3
2005-2008 Audi A4 Avant
2006-2009 Audi A4 Cabriolet
2005-2008 Audi A4 Sedan
2010-2011 Audi A5 Cabriolet
2003-2011 Audi A6 Avant
2005-2011 Audi A6 Sedan
2009-2012 Audi Q5
2017 Audi R8
2008 Audi RS 4 Cabriolet
2007-2008 Audi RS 4 Sedan
2005-2008 Audi S4 Avant
2007-2009 Audi S4 Cabriolet
2005-2008 Audi S4 Sedan
2010-2012 Audi S5 Cabriolet
2007-2011 Audi S6 Sedan
2016-2017 Audi TT
BMW
2008-2013 BMW 1 Series
2000-2013 BMW 3 Series
2002-2003 BMW 5 Series
2011-2015 BMW X1
2007-2010 BMW X3
2003-2013 BMW X5
2008-2014 BMW X6
2010-2011 BMW X6 Hybrid
Cadillac
2007-2014 Cadillac Escalade
2007-2014 Cadillac Escalade ESV
2007-2013 Cadillac Escalade EXT
Chevrolet
2007-2013 Chevrolet Avalanche
2007-2014 Chevrolet Silverado HD
2007-2013 Chevrolet Silverado LD
2007-2014 Chevrolet Suburban
2007-2014 Chevrolet Tahoe
Chrysler
2005-2015 Chrysler 300
2007-2009 Chrysler Aspen
2007-2008 Chrysler Crossfire
Daimler Trucks North America (Sterling Bullet)
2008-2009 Sterling Bullet
Daimler Vans USA LLC (Sprinter)
2007-2009 Dodge Sprinter
2007-2017 Freightliner Sprinter
2010-2017 Mercedes-Benz Sprinter
Dodge/Ram
2008-2014 Dodge Challenger
2006-2015 Dodge Charger
2005-2011 Dodge Dakota
2004-2009 Dodge Durango
2005-2008 Dodge Magnum
2003-2008 Dodge Ram 1500/2500/3500 Pickup
2005-2009 Dodge Ram 2500 Pickup
2007-2010 Dodge Ram 3500 Cab Chassis
2006-2009 Dodge Ram 3500 Pickup
2008-2010 Dodge Ram 4500/5500 Cab Chassis
Ferrari
2010-2015 Ferrari 458 Italia
2014-2015 Ferrari 458 Speciale
2015 Ferrari 458 Speciale A
2012-2015 Ferrari 458 Spider
2016-2017 Ferrari 488 GTB
2016-2017 Ferrari 488 Spider
2009-2014 Ferrari California
2015-2017 Ferrari California T
2013-2017 Ferrari F12
2016-2017 Ferrari F12 tdf
2016 Ferrari F60
2012-2016 Ferrari FF
2017 Ferrari GTC4Lusso
Fisker
Ford
2007-2010 Ford Edge
2006-2012 Ford Fusion
2005-2006 Ford GT
2005-2014 Ford Mustang
2004-2011 Ford Ranger
GMC
2007-2014 GMC Sierra HD
2007-2013 GMC Sierra LD
2007-2014 GMC Yukon
2007-2014 GMC Yukon XL
Honda
2001,2002-2012 Honda Accord
2001, 2002-2011 Honda Civic
2003-2011 Honda Civic Hybrid
2001-2011 Honda Civic NGV
2010-2015 Honda Crosstour
2002-2011 Honda CR-V
2011-2015 Honda CR-Z
2003-2011 Honda Element
2010-2014 Honda FCX Clarity
2007-2013 Honda Fit
2013-2014 Honda Fit EV
2010-2014 Honda Insight
2002-2004 Honda Odyssey
2003-2015 Honda Pilot
2006-2014 Honda Ridgeline
Infiniti
2003-2008 Infiniti FX
2001 Infiniti I30
2002-2004 Infiniti I35
2006-2010 Infiniti M
2002-2003 Infiniti QX4
Jaguar
Jeep
Land Rover
2007-2012 Land Rover Range Rover
Lexus
2007-2012 Lexus ES350
2010-2017 Lexus GX460
2006-2013 Lexus IS250/350
2010-2015 Lexus IS250C/350C
2008-2014 Lexus IS F
2012 Lexus LFA
2002-2010 Lexus SC430
Lincoln
2007-2010 Lincoln MKX
2006-2012 Lincoln Zephyr/MKZ
Mazda
2004-2009 Mazda B-Series
2007-2012 Mazda CX-7
2007-2015 Mazda CX-9
2003-2011 Mazda6
2006-2007 Mazda Mazdaspeed6
2004-2006 Mazda MPV
2004-2011 Mazda RX-8
McLaren
2016-2017 McLaren 570
2015-2016 McLaren 650S
2016 McLaren 675LT
2012-2014 McLaren MP4-12C
2011-2015 McLaren P1
Mercedes-Benz
2005-2014 Mercedes-Benz C-Class
2010-2011 Mercedes-Benz E-Class
2011-2017 Mercedes-Benz E-Class Cabrio
2010-2017 Mercedes-Benz E-Class Coupe
2009-2012 Mercedes-Benz GL-Class
2010-2015 Mercedes-Benz GLK-Class
2009-2010 Mercedes-Benz ML-Class
2009-2012 Mercedes-Benz R-Class
2007-2008 Mercedes-Benz SLK-Class
2011-2015 Mercedes-Benz SLS-Class
Mercury
Mitsubishi
2012-2017 Mitsubishi i-MiEV
2004-2007 Mitsubishi Lancer
2004-2006 Mitsubishi Lancer Evolution
2004 Mitsubishi Lancer Sportback
2006-2009 Mitsubishi Raider
Nissan
2001-2003 Nissan Maxima
2002-2004 Nissan Pathfinder
2002-2006 Nissan Sentra
2007-2012 Nissan Versa
Pontiac
Saab
2005-2006 Saab 9-2x
2006-2011 Saab 9-3
2006-2009 Saab 9-5
Saturn
Scion
Subaru
2003-2006 Subaru Baja
2009-2013 Subaru Forester
2004-2011 Subaru Impreza (Including WRX/STI)
2003-2014 Subaru Legacy
2003-2014 Subaru Outback
2006-2014 Subaru Tribeca
2012-2014 Subaru WRX/STI
Tesla
Toyota
2010-2016 Toyota 4Runner
2003-2013 Toyota Corolla
2003-2008 Toyota Corolla Matrix
2009-2013 Toyota Matrix
2004-2005 Toyota Rav4
2002-2006 Toyota Sequoia
2011-2014 Toyota Sienna
2003-2006 Toyota Tundra
2006-2011 Toyota Yaris (Hatch Back)
2007-2012 Toyota Yaris (Sedan)
Volkswagen
2009-2017 Volkswagen CC
2010-2014 Volkswagen Eos
2010-2014 Volkswagen Golf
2013 Volkswagen Golf R
2009-2013 Volkswagen GTI
2012-2014 Volkswagen Passat
2006-2010 Volkswagen Passat Sedan
2006-2010 Volkswagen Passat Wagon
ZF TRW Airbags
---
Airbags that fail to deploy in a crash leave motorists without life-saving protection. Non-deployment can be caused by a mechanical problem, such as the failure of the airbag sensors to detect a crash or properly transmit a signal to the airbag module after a crash was detected.
In the case of certain ZF TRW airbags, the airbag control units (ACUs) are informed by crash sensors in the front of the vehicles. When the sensors detect a collision, they notify the ACU, which commands the system to deploy the airbags and tighten the seat belts. But millions of ZF TRW ACUs are allegedly equipped with a potentially faulty microchip made by STMicro. This component acts as the "brain" of the ZF TRW ACU by processing the signal from the crash sensors to activate the airbags and seatbelts.
However, the alleged flaw in the microchip makes them vulnerable to bursts of electricity and electrical overstress that can overwhelm the circuit in a crash. If this happens, the airbag and seat belts can fail, leaving motorists completely unprotected.
The National Highway Traffic Administration (NHTSA) opened an investigation into the ZF TRW airbags and related airbag failures in 2019. This ongoing probe encompasses about 12.3 million vehicles. ZF TRW has not recalled any of the allegedly defective airbag components, but a few automakers — Chrysler, Hyundai, and Kia — have recalled some vehicles equipped with the defective ACUs.
The NHTSA's Office of Defects Investigation is currently investigating ZF TRW airbags in the following vehicles:
Acura
2014-2019 RLX
2014-2019 RLX Hybrid
2012-2014 TL
2015-2017 TLX
2012-2014 TSX
2012-2014 TSX Sport Wagon
Dodge
2010-2011 Nitro
2009-2012 Ram 1500
2010-2012 Ram 2500
2010-2012 Ram 3500
2011-2012 Ram 4500
2011-2012 Ram 5500
Fiat
Honda
2013-2015 Accord
2014-2015 Accord Hybrid
2012-2015 Civic
2012-2015 Civic GX
2012-2015 Civic Hybrid
2012-2015 Civic Si
2012-2016 CR-V
2012-2017 Fit
2013-2014 Fit EV
2012-2014 Ridgeline
Hyundai
2013-2019 Sonata
2013-2019 Sonata Hybrid
Jeep
2015-2017 Compass
2010-2012 Liberty
2015-2017 Patriot
2010-2018 Wrangler
Kia
2013 Forte
2013 Forte Koup
2013-2019 Optima
2012-2016 Optima Hybrid
2014 Sedona
Mitsubishi
2013-2017 Lancer
2013-2015 Lancer Evolution
2014-2015 Lancer Ralliart
2013-2016 Lancer Sportback
2013 Outlander
Toyota
2012-2018 Toyota Avalon
2013-2018 Avalon Hybrid
2011-2019 Corolla
2017-2018 Corolla iM
2011-2013 Corolla Matrix
2012-2017 Sequoia
2012-2019 Tacoma
2012-2017 Tundra
Is my vehicle on an airbag recall list?
---
Car owners can check the NHTSA website at www.SaferCar.gov for their vehicle's VIN periodically to see if it is included in an airbag recall. Manufacturers will continue to add VINs to the database. Once owner recall notices are available, owners can retrieve a copy from SaferCar.gov, or will receive one by U.S. mail. Anyone whose vehicle is included on an airbag recall list is strongly advised to follow the instructions for having their airbag repaired or replaced.
Do I have an auto airbag settlement claim?
---
On Feb. 21, 2018, the U.S. Bankruptcy Court in Delaware confirmed the reorganization plan of Takata Corporation's U.S. unit, TK Holdings, clearing the way for the Takata Airbag Individual Restitution Fund (IRF).
The $975 million Takata fund allocates $125 million to personal injury and wrongful death claimants – past, present, and future victims of Takata's defective airbags, regardless of the vehicle in which the airbags were installed.
What should I do?
---
If you feel you have a claim involving a defective airbag of any type, our attorneys would like to talk to you. You may be entitled to compensation. If you or someone you know has been involved in a vehicle accident and suffered serious injuries you feel are related to an airbag that did not operate properly – either not deploying, or exploding with too much force.
Recent
Defective Airbag

News
---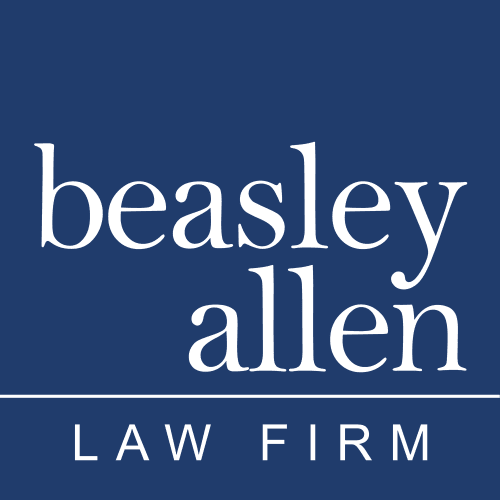 Free Case Evaluation
The experienced and professional attorneys from The Beasley Allen Law Firm are here for you and available to help. We're committed to helping those who need it most, no matter what. Contact us today and get your free case evaluation by our legal team.