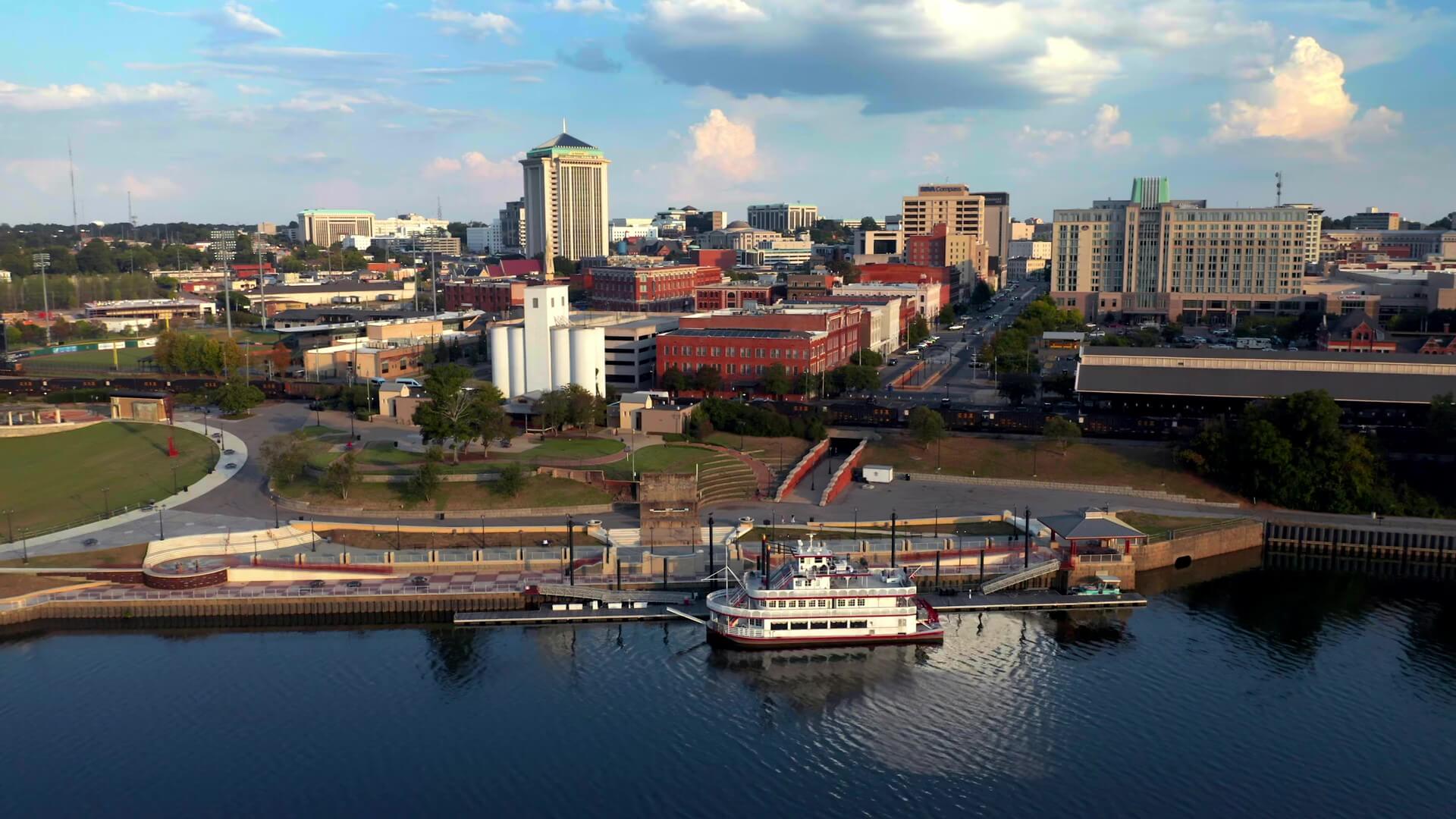 Principal
LaBarron Boone
Montgomery & Mobile, AL
About LaBarron
LaBarron joined Beasley Allen Law Firm in 1995 and has been instrumental in presenting product liability, consumer fraud and personal injury cases. He was the first African American partner at a major law firm in Montgomery, Alabama.
As a Beasley Allen attorney for more than 20 years, he has handled an array of cases involving crashworthiness, seatbelt restraint failures, accidental airbag deployments, tractor rollovers, tire tread separation (Ford/Firestone) and consumer and insurance fraud. Most recently, LaBarron has taken on the nation's opioid epidemic.
LaBarron has been meeting with government officials across the country to discuss solutions that will stop the needless loss of lives caused by the opioid crisis. LaBarron has made it his personal mission to see that states, counties, cities and hospitals hold accountable those responsible for this senseless tragedy, which now kills more Americans than gun homicides and car crashes combined.
Notable Cases
Ford Explorer Rollover Injury
As the lead attorney, LaBarron's most recent notable verdict was for $151 million on behalf of Travaris "Tre" Smith (Travaris D. Smith v. Ford Motor Company) who was left paralyzed after the 1998 Ford Explorer he was riding in rolled over after the driver made an emergency avoidance maneuver to avoid a deer. The jury agreed with Smith in finding that Ford failed to meet its own safety guidelines for the Explorer's rollover resistance requirement and attempted to cover up the vehicle's defective design. It was the largest product liability verdict in Alabama history.
Michelin Pilot Tire Failure
LaBarron was also the lead attorney in a case that resulted in a Georgia jury finding in favor of the family of Alfred Holt. Holt was killed after a Michelin Pilot tire failed on the recreational vehicle he was driving and the RV crashed into a tree. The case was brought against Southland Motor Home Center, which provided maintenance and service on the RV and had refused to take any responsibility for his death.
Defective Cab Guard Death
In 2017, LaBarron was the lead attorney in a case where the jury awarded $16.8 million as a result of a defective cab guard. The jury found the cab guard failed to protect a log truck driver from being killed by logs that broke through the truck's cab when the load shifted.
"Truck drivers face many hazards on the road every day, from weather to unexpected traffic and unpredictable other drivers. One thing they should be able to count on is that the vehicle they're driving is designed so that they have a reasonable expectation of being safe in the event of a crash," Boone said in an interview. "In this instance, the manufacturers failed Mr. [Larry] Albritton, and it cost him his life. It is our hope that this verdict will send a message to these and other companies that ensuring their drivers' and the public's safety is more important than their bottom line."
Largest Predatory Lending Verdict in American History
While working in the firm's Consumer Fraud Section, LaBarron worked on Merriweather v. Whirlpool, a case addressing a notable door-to-door sales and finance scam that resulted in a $581 million verdict. The verdict is the largest predatory lending verdict in American history. As a result of this litigation, the defendant finance company left the state of Alabama.
Bucket Truck Electrocution
LaBarron was also one of the attorneys to work on a personal injury suit, Aultman v. Telelect, which involved the electrocution of a bucket truck passenger after a nonconductive part was removed. The jury awarded $116 million in damages.
Professional Associations
In addition to LaBarron's casework, he has been selected as a member of Beasley Allen's five-person executive committee and helped lead the opening of the firm's office in Atlanta.
Labarron currently serves as President of The National Trial Lawyers – Top 100 Civil Plaintiff and on the Attorneys Information Exchange Group (AIEG) Board of Directors.
He is also the Immediate Past President of the National Black Lawyers (NBL) Top 100. During his Presidential term, he created the NBL Top 100 Hall of Fame.
Previously, LaBarron served on the Alabama State Bar President's Executive Council from 2013 to 2014 and served as the liaison for its Access to Justice initiative. LaBarron was the first Beasley Allen attorney to serve as President of the Alabama Lawyers Association and the Capital City Bar Association.
Awards and Recognitions
LaBarron is a Martindale Hubbell AV Preeminent Rated attorney and has been regularly selected by his peers for inclusion in The Best Lawyers in America since 2011.
LaBarron has also been named to the Lawdragon 500 Leading Lawyers in America as well as the LawDragon 500 Leading Plaintiff Consumer Lawyers, which is the 500 best attorneys across the nation in this category.
He was named one of Montgomery Advertiser's People to Watch in 2022.
In 2020, LaBarron was selected to receive the firm's Chad Stewart Award. This honor was created in memory of Beasley Allen lawyer Chad Stewart, who passed away unexpectedly in 2014 at the very young age of 41. The firm established the award to honor Chad's spirit of service to God, his family and the practice of law in the task of "helping those who need it most." Each year, the firm recognizes one of its lawyers who best exemplifies those qualities Chad demonstrated in his life and his law practice.
He was named Marquis Who's Who in America 2020 Entrepreneurs and Business Owners from the State of Alabama.
In Spring 2019, LaBarron was selected to The National Trial Lawyers Top 100, an invitation-only organization composed of the premier trial lawyers from each state or region who meet stringent qualifications as civil plaintiff and/or criminal defense trial lawyers.
In 2009, LaBarron was given the Resurrection Catholic Mission's Truth & Charity Award for his exemplary and extraordinary support of the Mission Center.
In 2007, he was recognized as Beasley Allen Litigator of the Year and is especially proud to have been selected as Beasley Allen's 2011 Personal Injury Lawyer of the Year and 2016 and 2017 Products Liability Lawyer of the Year.
On September 22, 2005, he was the first recipient of the Hands for Children Award, presented to him at the Children's Advocacy Center in Montgomery, Alabama.
LaBarron received the 2003 University of Alabama Black Law Student Association Alumni Honoree Award. He also has received the Chairman's Award of Excellence presented by Montgomery County Democratic Committee.
Publicity
Magazines and Journals
LaBarron has been highlighted in national magazines and journals throughout his career. For example, he was featured in the December 13, 1999, issue of Jet Magazine. The article profiled Merriweather v. Whirlpool and Aultman v. Terex Telelect.
He also has been featured for his work with Johnnie Cochran on suits concerning Enron's leading role in one of America's largest financial scandals. In addition, he was featured in the April 2000 edition of the Kappa Alpha Psi Journal, in which he discussed the law and how it relates to consumer issues; he was featured as well in The Urban Metro June 2000 issue titled, "Lawyer Make Big Strides in Alabama's, America's Legal Community."
Lectures
His national reputation in the legal community provides LaBarron with the opportunity to lecture and publish numerous articles for practicing attorneys throughout the country.
Most recently, he was a guest speaker at the 2020 National Trial Lawyers Summit where he discussed his experience in building and handling a case against Ford over the instability issues in its Explorer as lead attorney in the Travaris Smith case.
On April 30, 2006, LaBarron appeared on WSFA TV as a guest on the Law Call program, discussing personal injury law. He also spoke at the Alabama Trial Lawyers Association Summer Seminar, held August 17-19, 2006, on the topic "The Plaintiff's Perspective of Evaluating and Preparing a Winning Case."
He appeared as a guest speaker for the National Bar Association Annual 2003 Judge's Conference held at Paradise Island, Bahamas, speaking on topics of medical fraud, nursing home litigation and mass torts. He was also a guest lecturer at the 2003 Alabama Lawyers Association Annual Banquet and CLE program on "Use of Computer Technology in the Court Room." Furthermore, LaBarron was a featured speaker at the Attorneys Information Exchange Group's 2017 Conference in Jackson Hole, Wyoming.
The Law & You
LaBarron also used to host a weekly radio show called The Law & You on WVAS 90.7 FM for a number of years. The program aired each Tuesday at 6 p.m. and LaBarron and his guests took calls from listeners, answered questions and addressed a variety of legal issues.
Community Involvement
LaBarron was born and raised in Mobile, Alabama.
He is now involved in many Montgomery-area community and social activities, such as serving on the Cleveland Avenue YMCA Board of Management, Resurrection Catholic Church Board of Trustees, Child Protect Board of Trustees, the Dexter Avenue King Memorial Foundation, and serving on the board of Medical Outreach Ministries (MOM).
He also serves on the Central Alabama Community Foundation Board of Trustees (CACF), one of the largest charitable foundations in the state of Alabama with assets exceeding $27 million.
LaBarron is a member of the Montgomery Area Chamber of Commerce Committee of 100, which works to strengthen and drive economic development for the River Region.
Previously, he co-chaired the Montgomery Area Chamber of Commerce Ad Valorem Initiative Committee to improve funding for the Montgomery County (Alabama) Public School System. The committee encouraged voters to support an increase in the local property tax, which was successfully approved by Montgomery voters in the November 2020 general election.
In January 2023, LaBarron began serving as Chairman of the Montgomery Area Chamber of Commerce. From January 2021 until beginning his term as Chairman, LaBarron served as Vice Chairman.
Previously, he was selected to serve on the Alabama State University 2011 and 2013 Presidential Search Committees.
Led by his mother's charge to "make the world a better place," LaBarron also purchased an ownership stake in First Tuskegee Bank, which at the time was the oldest minority bank in the U.S. First Tuskegee Bank's motto was serving those who need it most, which aligns with Beasley Allen's mission of helping those who need it most. During LaBarron's tenure as Vice Chairman of the Board of Trustees, the bank started a municipal bond finance department and a wealth management department that substantially increased its revenue and its customer base. When the bank was sold, LaBarron was the largest individual shareholder.
LaBarron is married to Lori David Boone and has two children, Micah and Logan. They are members of Resurrection Catholic Church.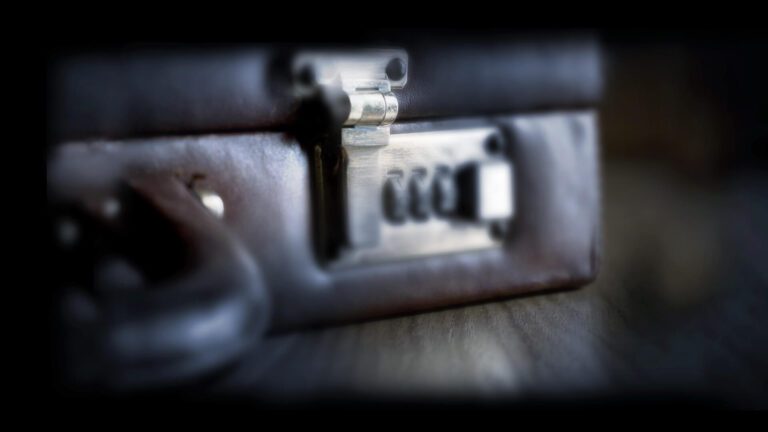 Seventeen Beasley, Allen, Crow, Methvin, Portis & Miles, P.C. attorneys have been selected to the 2023…