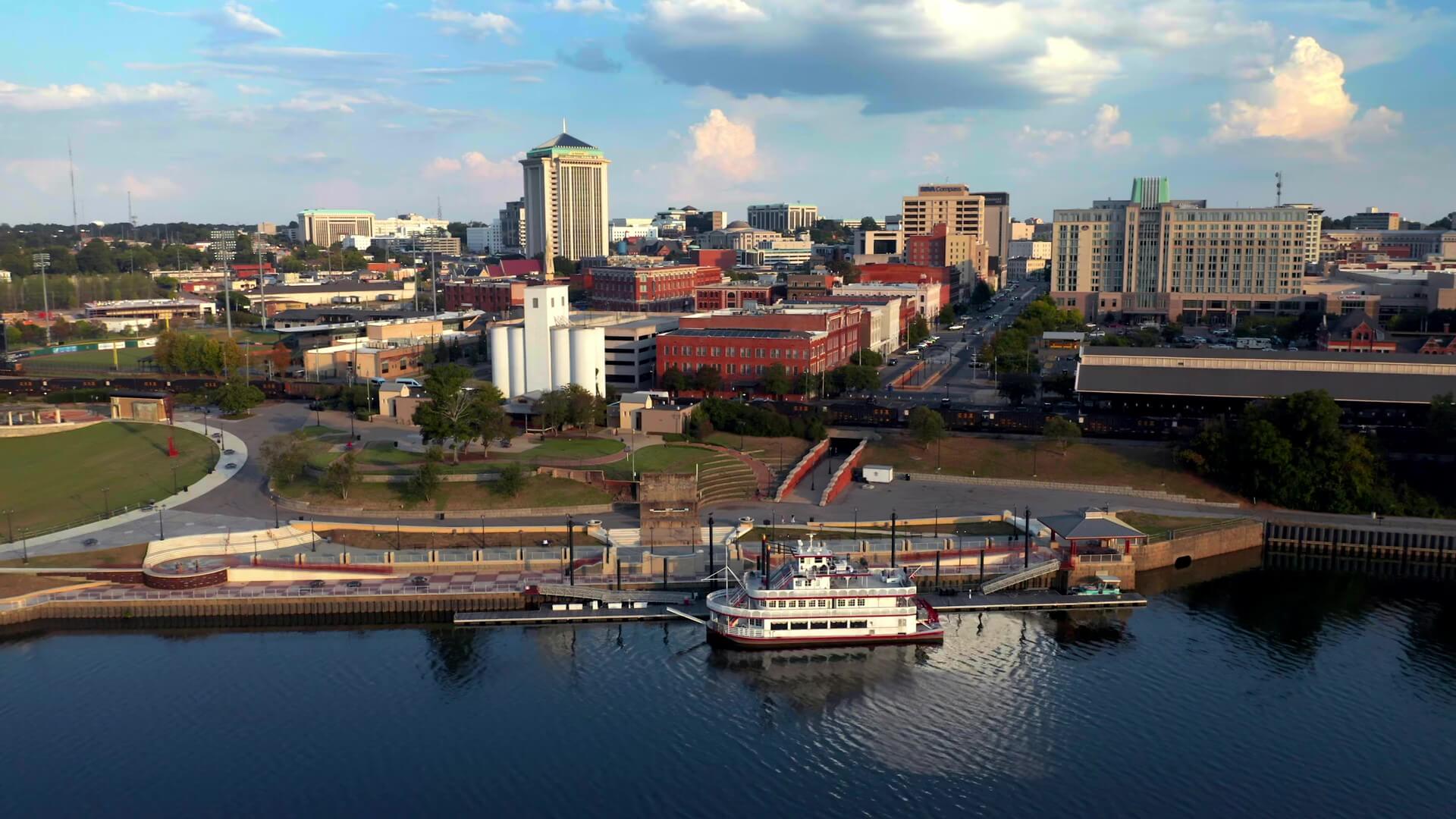 Principal, Lead Product Liability Attorney
Greg Allen
Montgomery, AL
About Greg
Background
It is hard to imagine Greg Allen apart from the practice of law, but it was almost by chance that he found his calling. In the late 1970s, Greg was working for the railroad in Atlanta when he got a call that he was being transferred to Montgomery, Alabama. He loaded up his pickup truck with all his worldly belongings and made the move. Shortly after arriving in Montgomery, he saw an ad for Jones School of Law that said students could attend classes at night. He applied and was accepted.
In 1980, Greg began working for Jere Beasley as his first law clerk, right after Beasley opened his private practice. In the beginning, Greg worked at the law office for free, hoping to gain experience while attending law school.
Today, he is a principal and lead products liability attorney at Beasley Allen Law Firm. He has been involved in many product liability cases that have resulted in substantial verdicts and settlements, and enjoys taking on giant corporations on behalf of people who have been seriously injured, especially in difficult and technical cases.
Notable Cases
Greg led the trial team that obtained a settlement against IC Bus and Navistar on behalf of David Welch, and his four children for the death of his wife and school bus driver, Kimberleigh Welch. Kimberleigh suffocated beneath the weight of a defectively designed bus after another driver caused the bus to veer off the exit ramp and tip over. IC Bus and Navistar manufactured the bus with inadequate roof supports and body structure, even though adequate designs were available at the time the bus was designed, manufactured and sold.
Greg was also part of the trial team that recently secured a $151 million verdict on behalf of Travaris "Tre" Smith in a case against Ford Motor Co. involving the defective 1998 Ford Explorer. Smith was rendered paraplegic as a result of the rollover crash in which he was involved.
Additionally, Greg was the lead attorney in a claim against General Motors in which the jury, after two weeks of trial, awarded $122 million for Greg's client, a brain-damaged child. The case later settled for a confidential amount. The National Law Journal featured this case as one of the top ten verdicts for 2002, and as a result of that trial, Greg was also profiled as Litigator of the Month by The National Law Journal.
On March 20, 2015, Greg received a verdict in Mobile, Alabama, for a young man paralyzed in a heavy truck rollover. The jury awarded $18.79 million, $5 million of which were punitive damages. He entered into a high/low agreement while the jury deliberated, resulting in a payment to the client of $14 million. There were partial settlements before trial for confidential amounts.
In addition to the previously listed verdicts, Greg has tried cases which have resulted in verdicts of $114.5 million, $30 million, $26.25 million, $13.5 million, $12 million and $11.75 million. He has had a number of eight-figure settlements and many seven-figure verdicts and settlements. He was featured in Lawyers Weekly USA for obtaining a settlement in the amount of $1 million, in which the damage to the client was an injury to one foot.
In 2019, he again obtained a settlement for a foot injury for $1 million. He proved significant wrongdoing on the part of the defendants in each of these cases. In 2007, Greg settled two cases for severely injured clients where the total of the two settlements exceeded $30 million. In 2019, Greg settled two cases for a total of $24 million.
Professional Associations
Greg is a past president of the Montgomery Trial Lawyers Association and has been on the executive committee for the Alabama Trial Lawyers Association for a number of years. Greg is a member of the board of directors for the Attorney's Information Exchange Group (AIEG) as well as a member of its Executive Committee.
He also is currently the chairman of the journal committee of the Alabama Association for Justice (ALAJ) and serves on the ALAJ Executive Committee. He is a member of the Montgomery County Bar Association, the Bullock/Barbour County Bar Association and the Tocqueville Society. Additionally, Greg serves on the Alabama State University Continuing Education Advisory Council.
Greg has taught products liability at a number of seminars and at Jones School of Law, which honored Greg by naming their mock trial competition "The J. Greg Allen Trial Competition." Greg was the chairman of the steering committee in Thomas Goode Jones School of Law's effort to obtain ABA approval, which has since been accomplished.
In October 2010, Jones School of Law announced it would name a new addition to the law school after him – the Allen Law Center. The Center officially opened on November 15, 2011.
Awards and Recognitions
In February 2019, Greg was honored by the Southern Trial Lawyers Association with the War Horse Award. This recognition celebrates the nation's most outstanding trial lawyers. Acknowledged leaders in their communities, the recipients have been active in practice for more than 30 years, demonstrate outstanding skill as trial advocates, and show exceptional commitment to furthering the cause of justice.
Greg has been selected to Alabama (Midsouth) Super Lawyers 2008-2022 and has been included in The Best Lawyers in America from 2011-2021. Lawyers included for at least five years are recognized as among the best in their specialty and a consistent and dedicated member of the law community who deserves to be recognized.
Greg was named the Best Lawyers Personal Injury Litigation – Plaintiffs "Lawyer of the Year" in Montgomery in 2020 and 2022. In 2021, he was recognized by Best Lawyers in the Product Liability Litigation – Plaintiffs category. Greg has also been named to the LawDragon 500 Leading Plaintiff Consumer Lawyers, which is the 500 best attorneys across the nation in this category. In 2021, Greg was honored by being added to the LawDragon Hall of Fame.
Greg was also named the Best Lawyers' 2012 Montgomery Product Liability Litigation Plaintiffs Lawyer of the Year. Only a single lawyer in each specialty in each community is honored as the "Lawyer of the Year."
Publicity
"He logs seven-figure wins like clockwork, including $82 million from GM for a young man left unable to understand danger after the crash of an Olds Delta 88."
— Lawdragon, February 2007
Community Involvement
Greg is married to the former Jane Anne Howell of Lafayette, Alabama, and they have two children. Tracy Williford, married to T.J. Williford, resides in Montgomery, Alabama They have two daughters, Avery and Collins, and one son, John Mills.
The Allens' son Evan is also a lawyer, having earned his J.D. from Faulkner University's Thomas Goode Jones School of Law in 2012. He practices in Beasley Allen's Personal Injury Section. Evan's wife's name is Cameron, and they have two sons, Rawlins and Greg. The Allens attend Frazer United Methodist Church in Montgomery.
Greg is also involved in the revitalization of downtown Montgomery. He and Jere Beasley have renovated old buildings in Montgomery's entertainment district. The development (AlleyStation.com) includes restaurants, retail and loft apartments.
He enjoys SCUBA diving and spends as much time as he can underwater in the Gulf of Mexico. He also has completed rebuilding a historic grist mill in Notasulga, Alabama.
On a typical Fall afternoon in 2015, a 5-year-old boy was crossing the front of…