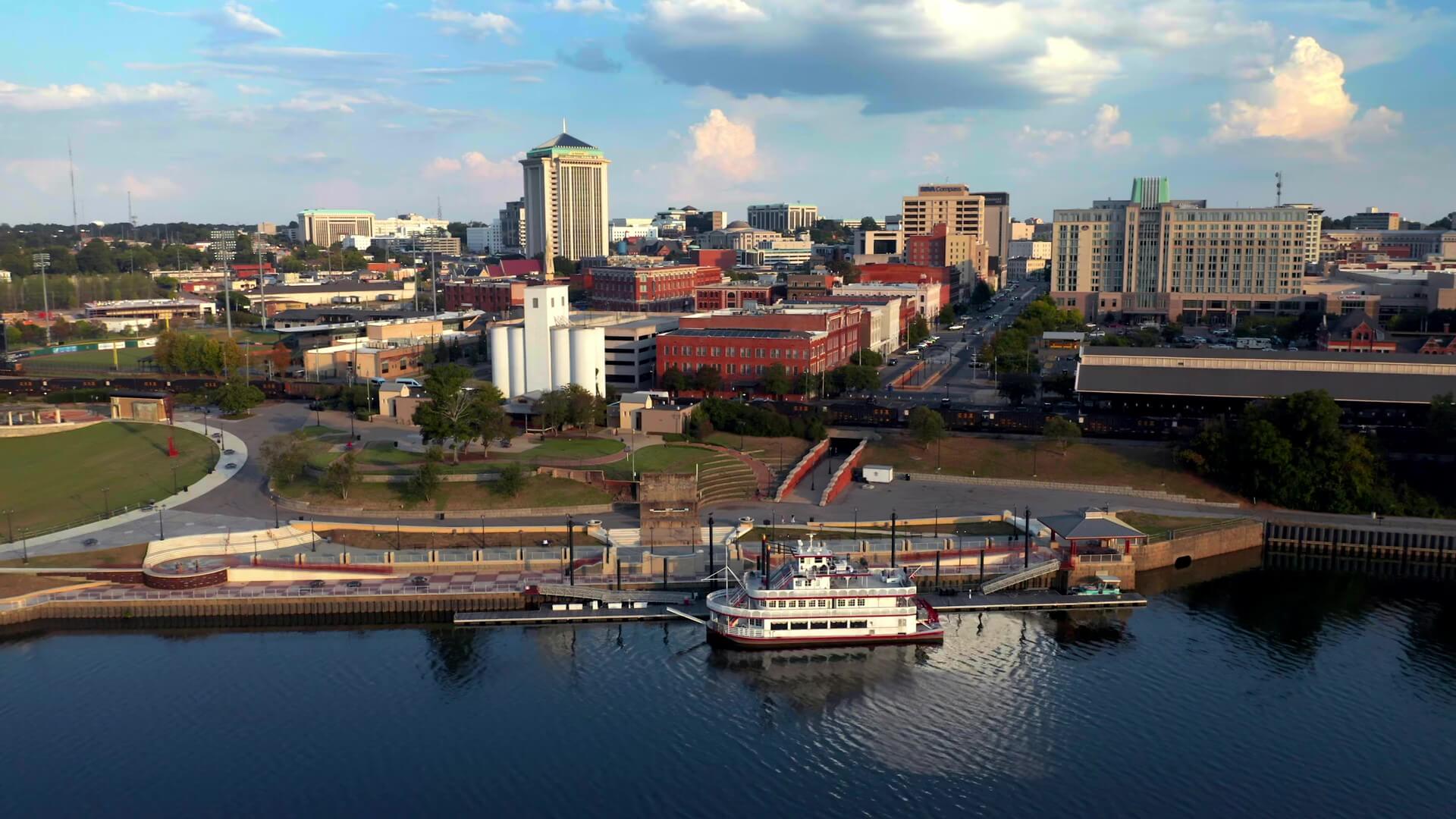 Principal
Alison Hawthorne
Montgomery, AL
About Ali
Alison "Ali" Hawthorne joined Beasley Allen in November 2010 as an attorney in the Consumer Fraud and Commercial Litigation Section and has focused her practice primarily on complex litigation on a national level.
In addition to representing clients in litigation, Ali assists with managing the firm's Consumer Fraud and Commercial Litigation Section, which allows her to work with all of the section's lawyers on the successful pursuit of their cases.
Since joining the firm, Ali has specialized in representing state Attorneys General. Most recently, she has led several different litigations in multiple states that seek to recover money on behalf of states that paid for pharmaceutical products and devices due to fraudulent and deceptive acts. Additionally, Ali is involved in class action litigation and qui tam litigation under the False Claims Act.
Background
Before becoming an attorney at Beasley Allen, Ali worked as a law clerk in the firm's Consumer Fraud Section for more than two years, assisting attorneys in complex consumer and securities fraud litigation. Ali was named Principal in January 2016.
Notable Cases
Ali began her career at Beasley Allen, working on the Average Wholesale Price (AWP) and McKesson litigations, which sought to recover millions of dollars lost by state Medicaid agencies due to fraudulent price reporting by the nation's largest drug manufacturers. Since the beginning of the AWP and McKesson litigations, Beasley Allen has recovered more than a billion dollars for the states it represents and has made a tremendous positive impact on state agencies throughout the country.
Most recently, Ali worked with the Kentucky Attorney General's office and helped secure a $10.3 million settlement in its case against Fresenius Medical Care Holdings Inc., a Massachusetts-based dialysis company, for Medicaid fraud.
Professional Associations
Ali is currently the President of the Montgomery County Bar Association.
She also serves on the following:
Alabama State Bar Task Force (2019-2021)
Executive Board for the Alabama State Bar Leadership Forum Alumni Section
Faulkner Law, Walter J. Knabe Memorial Endowed Scholarship Committee (2023-2024)
Mid-Year Meeting 2019-2020 Task Force
Improving the Image of Lawyers 2019-2021 Task Force
Leadership Forum Selection Committee (2018-2021)
Leadership Forum Selection Committee (2018-2024) (Co-chair, 2023-2024)
Ali was a member of the Leadership Forum's Class 13 (2017-2018). She is also a member of the Board of Directors for the Montgomery County Association for Justice.
Additionally, Ali is a member of the American Association for Justice (AAJ) and is on the Hugh Maddox American Inn of Court. Previously, she served as a member of the Alabama Association for Justice's (ALAJ's) Emerging Leaders (2012-2018).
Ali was appointed to the Consumer Protection Editorial Board for the legal news publication Law360 in 2023. Ali also serves on The National Trial Lawyers Top 40 Under 40 Executive Committee Civil Plaintiff.
Awards and Recognitions
Ali received an AV Preeminent Rating from Martindale-Hubbell. She was selected as the Beasley Allen Lawyer of the Year for the Fraud Section in 2014 and 2015 and was named to the Midsouth Super Lawyers "Rising Stars" lists (2016-2022).
Ali was also selected for the Alabama State Bar Leadership Forum Class 13 (2017-2018), and the National Trial Lawyers organization has named Ali a "Top 40 Under 40" lawyer. The National Trial Lawyers' "Top 40 Under 40" designation is "extended solely to the select few of the most qualified attorneys from each state who demonstrate superior qualifications of leadership, reputation, influence, stature and public profile measured by objective and uniformly applied standards."
Education
Ali received her B.S. in business administration from Auburn University in 2007 and her Juris Doctor degree from Faulkner University's Thomas Goode Jones School of Law in 2010. While in law school, Ali was a senior editor of the Faulkner Law Review, an appointed member of the Faulkner Law Board of Advocates, a Knabe Scholar for all three years, and graduated on the Dean's List.
Ali was also a member of her law school's trial team. In 2009, Ali was recognized as one of the nation's finest oral advocates, receiving the award for Best Opening Statement in a national trial tournament. Additionally, Ali's team finished as national finalists in the 2009 Lone Star Classic National Trial Tournament.
Community Involvement
Ali is originally from Kennesaw, Georgia, where she worked for several Atlanta attorneys before moving to Montgomery, Alabama, to start her law school career.
Ali is a past Charter Member and Treasurer of the Pike Road Lions Club, previously served as a volunteer trial coach for Catholic Prep School and as a YMCA Judicial Trial Team and is a past member of the Young Professionals Advisory Board for Hope Inspired Ministries in Montgomery. She is also a member of the Junior League of Montgomery, Les Dames and a post leader for the Explorers Program.
She is married to Raymond James Hawthorne Jr., an attorney in private practice in Montgomery. They have two sons, Jack and Barnes Hawthorne, and they are members of First United Methodist Church, located in downtown Montgomery.

Beasley Allen is proud to announce 25 firm lawyers received special recognition from the Super…