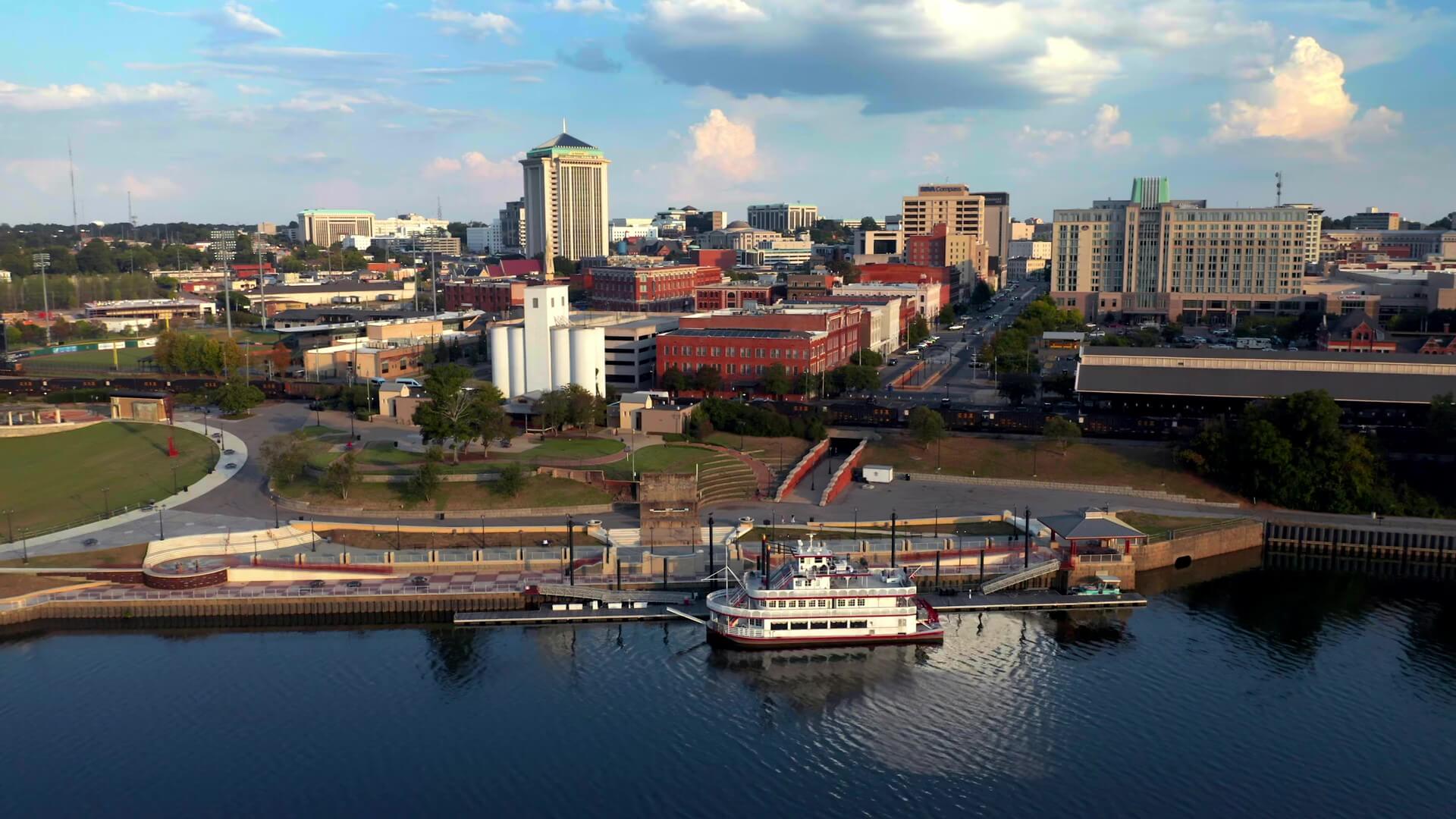 Principal
Larry Golston
Montgomery, AL
About Larry
Larry is a principal and trial attorney in Beasley Allen Law Firm's Fraud Section, where he has devoted his career to seeking justice on behalf of those who have been negligently or intentionally harmed. His clients include individuals and small businesses.
Notable Cases
Currently, Larry's practice is focused on whistleblower litigation, retaliation, wage & hour litigation, sexual harassment, employment discrimination, business fraud and class actions.
Whistleblower Litigation
A particularly important area of the firm's Fraud Section work is whistleblower litigation. Under the whistleblower provisions of the False Claims Act, the whistleblower is entitled to receive up to 30 percent of any money the government recovers. This is both an incentive and a reward for the tremendous sacrifices – both personal and professional – whistleblowers often make by reporting the truth.
Starr Culpepper and O. Tameka Wren – Birmingham-Jefferson County Transit Authority
Most recently, Larry led the trial team that secured a jury verdict for $1,438,467.74 in damages under the False Claims Act (FCA) against the Birmingham-Jefferson County Transit Authority (BJCTA). Whistleblowers alleged that the BJCTA knew it was making false claims to federal transportation officials. U.S. District Judge Corey L. Maze later tripled the damages based on an FCA provision and assessed civil penalties against the BJCTA, totaling $308,000. Judge Maze's March 2023 order resulted in a final damage award of $4,623,403.22.
Barry Taul – Alabama Organ Center
Larry also led the whistleblower case that recovered $14.7 million for Barry Taul. Taul uncovered and reported an illegal kickback and false billing scheme that defrauded the Alabama Organ Center and taxpayers. While working for Abanks Mortuary & Crematory (Abanks), Taul learned that his employer had an arrangement with the Alabama Organ Center to collect tissues for life-saving transplants and medical research prior to the deceased being cremated.
Abanks and its owner Jed Nagel made illegal kickback payments to staff at the Alabama Organ Center in exchange for contractual referral business from the organization, which violated the federal False Claims Act (FCA) and the Anti-Kickback Statute. After reporting the scheme, Taul suffered physical abuse at the hands of his employers, as well as death threats against him and his family. He was also disparaged and falsely maligned to future employers, resulting in his being wrongly terminated from other positions.
Blake Percival – U.S. Investigations Services, Inc.
In addition, Larry helped to secure a $30 million settlement agreement in cooperation with the U.S. Department of Justice to settle whistleblower allegations that private contractor U.S. Investigations Services, Inc. (USIS), formerly the Federal Government's largest provider of security background checks, violated the FCA.
Larry represented former USIS employee Blake Percival, who filed a whistleblower complaint in 2011 alleging USIS violated the FCA in performing a contract with the Office of Personnel Management to perform background investigations of federal employees and those applying for federal service. USIS acknowledged that it was hired by the U.S. Government to conduct background checks for Edward Snowden, who leaked NSA surveillance documents to the public.
USIS also performed the security background check for Aaron Alexis, a technology contractor who shot 12 people to death at the Washington Navy Yard in 2013. The Snowden and Alexis cases drew the USIS's work, or lack thereof, into the spotlight and underscored Percival's allegations.
Workplace Injury – Leon Battle & Koch Foods
Larry also led the trial team that obtained a $1.9 million verdict on behalf of Leon Battle and exposed the defendant's fraudulent efforts to hide unsafe working conditions. Battle lost four fingers on his left hand while working to repair a hydraulic hose on a chicken dumper machine at Koch Foods in Montgomery, Ala., after the machine suddenly started operating when it should have been shut down. He did not know the defendants instructed employees to bypass the safety device that would kill power to the machine while it was being serviced.
A jury in the Circuit Court of Montgomery County awarded Battle $851,400 in compensatory damages and $1.05 million in punitive damages because of the defendant's attempt to cover up its actions that led to Battle's permanently disabling injury and because it retaliated against Battle for seeking Worker's Compensation benefits.
Solutia, Monsanto & Pharmacia – Anniston PCB Contamination
Prior to working in the Fraud Section, he worked in the firm's Business Litigation Section and later the Environmental & Toxic Torts Section. While working in Environmental & Toxic Torts, Larry was a part of the legal team that obtained a settlement of the largest toxic exposure claims in U.S. history. That case involved PCB contamination in Anniston, Alabama, by Solutia, Monsanto and Pharmacia. The federal court settlement exceeded $700 million for more than 18,000 clients.
Other Notable Cases
Larry was lead attorney on the trial team that obtained a $1.7 million verdict for a small business client involving business fraud in Perry County, Alabama, and has been involved in other notable cases that settled for substantial amounts. These include: a contractual dispute and business fraud case involving a consulting firm and Toyota; a whistleblower case involving a former defense contractor employee who informed the U.S. Government that it was being defrauded; and a case on behalf of police officers to recover unpaid overtime compensation.
Professional Associations
Larry serves on the Board of Directors for and is the Immediate Past President of the Montgomery County Bar Association. He has served as President of both the Alabama Lawyers Association and the Capital City Bar Association. Larry is also the former Chairman of the Adams-Shores Caucus of the Alabama Association for Justice and is a member of the Federal Bar Association.
Awards and Recognitions
A Martindale-Hubbell AV Rated lawyer, Larry was named to the LawDragon 500 Leading Plaintiff Consumer Lawyers, which is the 500 best attorneys across the nation in this category. He was selected to the Best Lawyers in America for 2022. In 2012, Larry was selected as Beasley Allen's Lawyer of the Year for the Fraud Section.
Publicity
Larry has been a lecturer on whistleblower litigation, employment law and trial strategies for various legal organizations, including CLE Alabama, the Alabama Lawyers Association and the Alabama Association for Justice.
Larry is also frequently a guest on WSFA-TV's "The Beasley Allen Report" program and on the WVAS 90.7 FM radio show "The Law & You," where he has spoken extensively on whistleblower litigation and employment law issues such as sexual harassment, wage & hour litigation, discrimination, and retaliation.
Education
Originally from Birmingham, Alabama, Larry graduated from the University of Alabama in 1995, where he obtained his Bachelor of Arts degree in criminal justice. While attending college, Larry was initiated into Alpha Phi Alpha Fraternity, Inc. and was a member of the University of Alabama Residential Life Judicial Council.
A recipient of the Trial Advocacy and Law School Foundation Scholarship, Larry is a graduate of the University of Alabama School of Law and is licensed to practice in Alabama, Florida and the District of Columbia. Larry served as a judicial law clerk for the Honorable James P. Smith of the 23rd Judicial Circuit in Madison County, Alabama, and he served as a law clerk for the Honorable Sue Bell Cobb on the Alabama Court of Criminal Appeals prior to entering private practice at Beasley Allen.
Community Involvement
Larry serves on the Board of Directors for the Montgomery YMCA-Bell Road Branch and regularly serves as a volunteer head coach for youth football and youth basketball with the YMCA. Larry also volunteers his time to speak to high school and grade school students about the law, the importance of getting a good post-secondary education, and the importance of the judicial branch of government.
He is married to Danielle Golston, and they have a daughter and a son. The Golston family attends Northview Christian Church-Safe Harbor in Montgomery, Alabama.
Whistleblowers are the key to exposing corporate wrongdoing and government fraud. A person with first-hand…