3M Earplug Lawsuits
Hundreds of veterans including military personnel who served in combat are suing a government contractor that manufactured a type of protective earplugs claiming the products caused them to suffer hearing loss and ringing in the ears. Minnesota-based 3M Company was allegedly aware of this problem but failed to warn soldiers going through training or combat.
In July 2018, without admitting guilt, 3M agreed to pay the United States $9.1 million to settle government charges that the earplugs were defective.
But that doesn't stop servicemembers who want to seek justice from filing their own lawsuits against 3M for its deceptive conduct that put our nation's best at unnecessary risk, causing unnecessary and preventable injuries.
What are 3M Combat Arms Earplugs?
3M Combat Arms Earplugs are special products designed by 3M to protect military personnel against loud impulse noises such as close-range firearms and other loud noises, while allowing them to still hear critical verbal commands.
3M was the exclusive supplier of earplugs to the U.S. military from 2003 to 2015. In 2006, the company supplied the U.S. military with an estimated 15,000 earplug packages, with 50 pairs of earplugs per package, at a guaranteed price of at least $9 million for that year.
3M continued to sell its Combat Arms Earplugs to the military until 2015, when it discontinued the product. According to the government's lawsuit, 3M earplugs sold up to that point were never recalled, and were likely still used by servicemembers and sold by other vendors.
These dual-ended earplugs are designed to fit snugly in the ear canal. However, according to the government's lawsuit, 3M knew the earplugs were too short for proper insertion into users' ears and could loosen and move out of the ear canal, allowing loud sounds to cause damage to the ear. 3M was allegedly aware of this problem with these earplugs as early as 2000 or 2001, but did nothing to correct the problem nor did it disclose this design defect to the military.
Instead, the lawsuit states, 3M falsified certification tests that showed the products complied with military standards. As a result, 3M allowed thousands of service men and women to go through training and combat without adequate ear protection.
Military Earplug Settlement
In July 2018, 3M agreed to pay $9.1 million to the United States government to settle charges filed through the False Claims Act and claims that the company defrauded the government for more than a decade. The company was accused of knowingly selling the earplugs with "dangerous design defects" to the military without disclosing the problems.
"Today's settlement will ensure that those who do business with the government know that their actions will not go unnoticed," Frank Robey, director of the U.S. Army Criminal Investigation Command's Major Procurement Fraud Unit, said in a news release. "Properly made safety equipment, for use by our Soldiers, is vital to our military's readiness. Our agents will respond robustly to protect the safety of our military."
Individual Lawsuits Against 3M
Following the Justice Department's announcement, hundreds of military veterans filed civil lawsuits against 3M seeking justice. Most lawsuits have been filed in federal court in Minnesota, 3M's home jurisdiction, although other lawsuits have been filed in other courts throughout the country.
In April 2019, the U.S. Judicial Panel on Multidistrict Litigation consolidated more than 640 lawsuits under U.S. District Judge M. Casey Rogers of the Northern District of Florida. The lawsuit claims that more than 800,000 former service members now suffer from hearing damage.
"Centralization in this district allows the panel to assign this nationwide litigation to a forum with the necessary judicial resources and expertise to manage this litigation efficiently and in a manner convenient for the parties and witnesses," wrote the panel's chairwoman, Sarah Vance.
Military Earplug Injuries
Military personnel and combat veterans have reported permanent injuries with 3M military earplugs. Injuries reported include:
Hearing loss
Tinnitus, commonly called "ringing" in the ears
Loss of balance
According to the Department of Veterans Affairs, tinnitus is the most common disability among veterans, with more than 2.7 million receiving benefits.
Military Earplug Lawyer
Military personnel who were diagnosed with hearing loss, tinnitus or loss of balance after using standard issue earplugs manufactured by 3M may file lawsuits against 3M for allegedly knowingly supplying the defective earplugs to service members. For more information, contact Rhon Jones.
Related News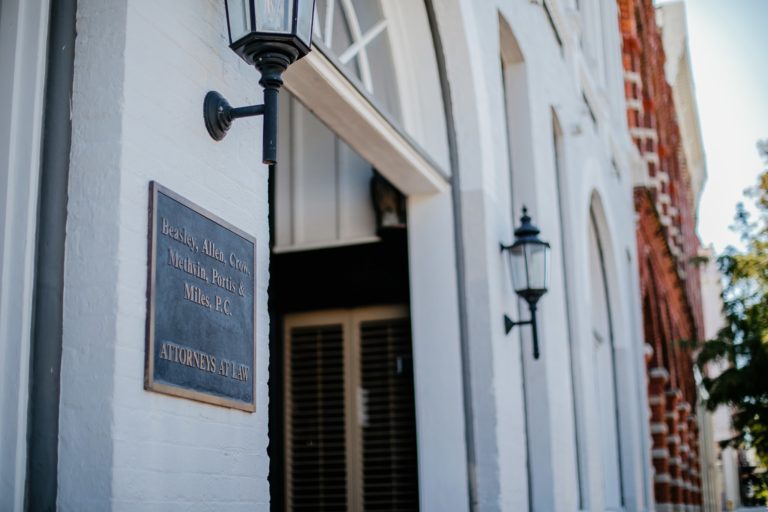 Leading legal publication Law360 is closely watching several cases whose outcomes it believes could impact future…
More than 640 injury lawsuits citing 3M military earplugs as the cause of action have…
The next time you thank a veteran for his service, he may not be able…