Principal
Matthew Griffith
Mobile, AL
About Matt
Matthew "Matt" Griffith is a trial lawyer in Beasley Allen's Toxic Torts Section and is based in the firm's Mobile office. Matt is part of the team representing the State of Alabama in the opioid litigation. He also handles cases involving environmental contamination of water systems.
Background
Matt lives with his wife Lauren and their three children in Mobile, Alabama. When not working, he enjoys spending time at the beach on Ft. Morgan Road with his family.
Before joining Beasley Allen, Matt was involved in high stakes commercial litigation, representing both plaintiffs and defendants across the Gulf Coast and eastern seaboard. He represented corporations both in the boardroom and in courtrooms, gaining a unique understanding of how corporations make key decisions as it relates to litigation.
Further, Matt handled numerous lawsuits involving environmental and toxic exposure issues including cases focused on solid waste landfills, reclaimed dump pits and cases involving the Clean Water Act and the Resource Conservation and Recovery Act (RCRA).
Professional Associations
Matt is a member of the Alabama State Bar Association, American Bar Association and the Mobile Bar Association.
Education
Matt graduated magna cum laude from Faulkner University Thomas Goode Jones School of Law. While in law school, Matt received the American College of Trial Lawyer's Lewis F. Powell, Jr. Award for Advocacy Excellence. He was a national semi-finalist for the National Trial Competition (2008) and recognized for the Best Summation at the National Mock Trial Competition (2007).
While in law school Matt received the Dean's Scholarship (2006 – 2008) and received recognition as having the best paper in several law school courses. He also served as junior editor and articles editor for the Jones Law Review. Matt completed his undergraduate work at Auburn University, earning a B.A. in political science.
Community Involvement
Matt is a member of the National Multiple Sclerosis Society – Mobile Chapter.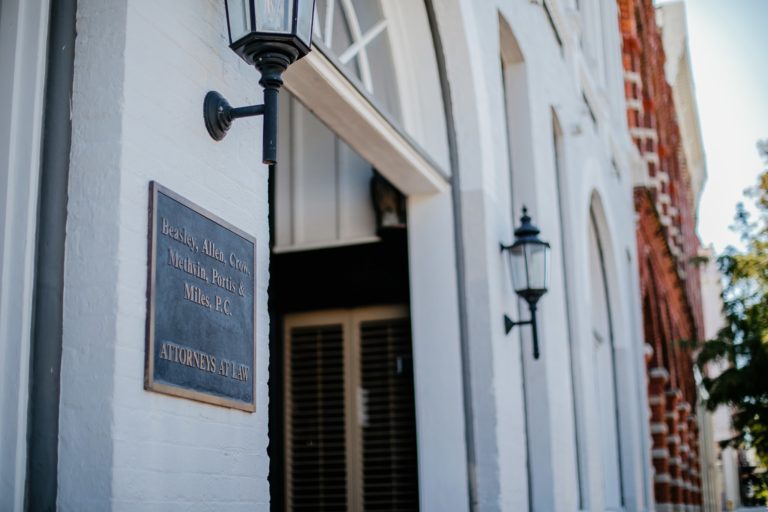 Beasley Allen has named seven lawyers as new Principals and four as new Associates at…
Beasley, Allen, Crow, Methvin, Portis & Miles, P.C. has announced a third office, opening January…