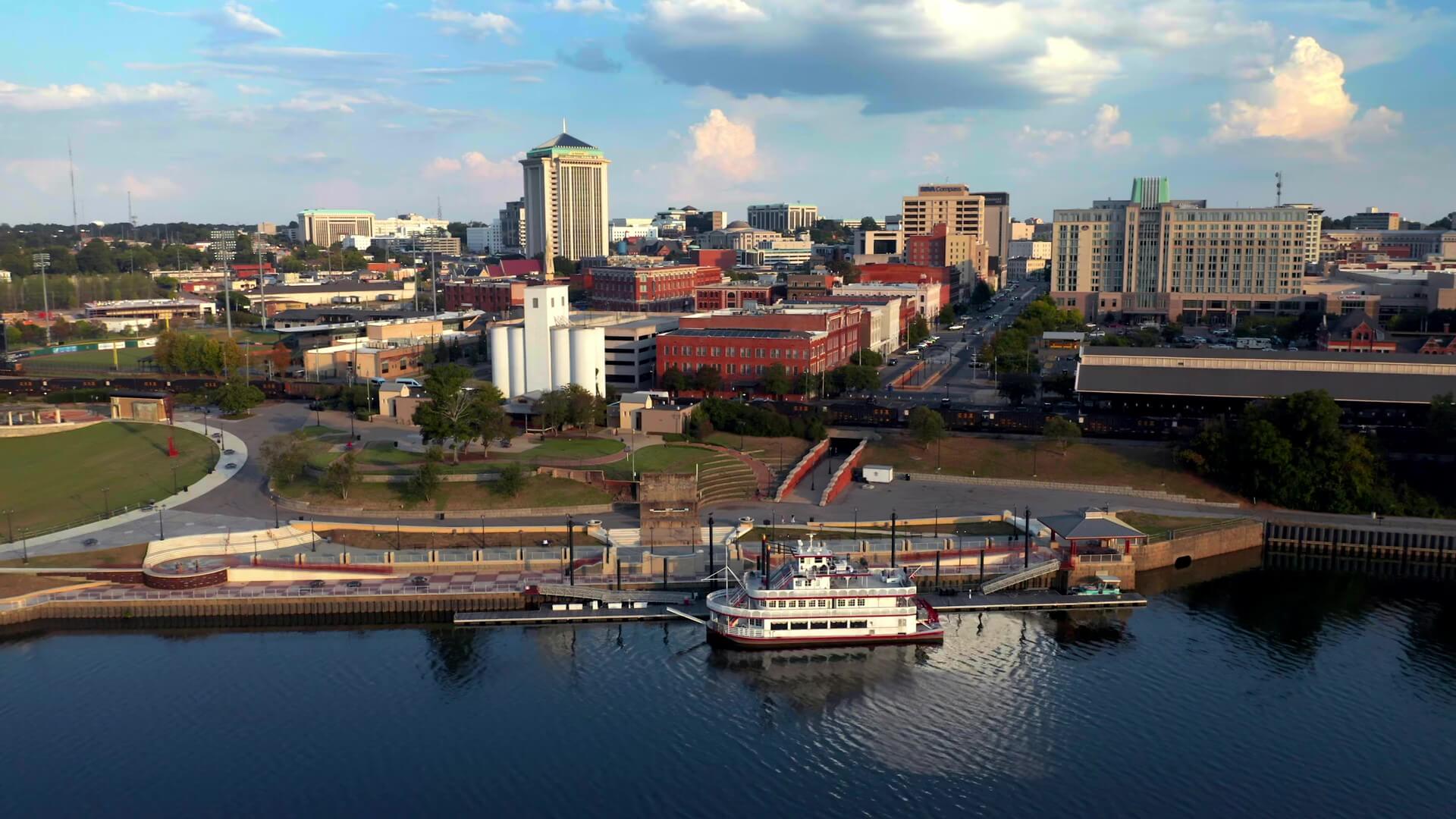 Principal
David Byrne
Montgomery, AL
About David
David Byrne has been with Beasley Allen since February 2001. He is a principal and trial attorney in the firm's Mass Torts Section, handling claims against pharmaceutical and medical device companies.
At present, David works on litigation related to the blood-thinning medication, Xarelto, Hormone Replacement Therapy class action litigation and a federal class action lawsuit against Johnson & Johnson over benzene-tainted sunscreen products.
Background
David earned his undergraduate degree from The Citadel in 1989 and his law degree from the Cumberland School of Law in 1992.
Following graduation, David served as a Deputy Alabama Attorney General and as a law clerk to U.S. District Judge Robert Varner and Alabama Court of Criminal Appeals Judge John M. Patterson. He then entered private practice with another Montgomery, Alabama law firm before joining Beasley Allen.
David and his wife, Betty Bobbitt, have been married since 1993, and they have two children. They attend First Baptist Church in Montgomery, Alabama, where David serves as a Sunday School teacher for 2nd graders and a Bible Study Leader for 11th-graders.
Notable Cases
Prior to moving to the Mass Torts Section, David served as a trial attorney in the firm's Toxic Torts Section where he handled numerous complex environmental cases in state and federal courts throughout the United States. During that time, he handled cases involving wide-ranging topics such as drinking water contamination, toxic air emissions, contaminated waste-water discharges, toxic exposure, improper landfill activities, petroleum spills, medical monitoring claims, and soil and groundwater contamination.
BP Oil Spill
David was actively involved in litigation related to the BP Oil Spill disaster. During the BP Oil Spill litigation, David assisted the State of Alabama and numerous counties and cities in Alabama and northwest Florida that suffered damage.
Tennessee Valley Authority Coal Ash Spill
David also served as co-lead counsel in the federal trial against the Tennessee Valley Authority over the company's catastrophic release of more than 1 billion gallons of coal ash sludge from an impoundment at its Kingston Fossil Plant. The verdict for the plaintiffs in that case provided enormous monetary relief to hundreds of area residents. Additionally, more than $1 billion has been spent on clean-up costs at the site since the date Beasley Allen filed its original lawsuit.
New Jersey Water PFOA Contamination
Further, David served as co-lead class counsel in a New Jersey federal court case involving PFOA contamination of public and private drinking water supplies near the DuPont Chambers Works facility in Deepwater, NJ. In 2011, the Court approved a class settlement that provided water filtration systems and other relief to over 15,000 residents.
Carbon Black Pollution in Alabama and Oklahoma
David also served as co-lead trial counsel in cases involving carbon black pollution in Alabama and Oklahoma that resulted in a $20 million-plus verdict and other significant settlements for several municipalities, businesses, and local residents.
Anniston Alabama PCB Contamination
In 2003, David was involved in the landmark $700-million toxic tort settlement with Solutia, Monsanto and Pharmacia over PCB contamination in Anniston, Alabama — the largest environmental settlement in the country at the time.
Other Cases
Additionally, David has assisted clients in obtaining multi-million dollar settlements or verdicts in other types of cases involving food-product franchises, the Federal Tort Claims Act, accounting malpractice, motor vehicle franchise disputes, consumer fraud, the funeral services industry, premises liability, and insurance agent contract disputes.
Professional Associations
David currently serves as the Chair of the Alabama State Bar's Federal Court Practice Section. David is a Past-President of the Montgomery County Trial Lawyers Association and currently serves as President of the Middle District of Alabama Chapter of the Federal Bar Association.
David is also a member of the Board of Governors for the Alabama Association for Justice and is a Master Bencher with the Justice Hugh Maddox American Inn of Court.
In 2009, David was appointed to serve as the chair of the Alabama Bar's Federal Practice Section Task Force.
Awards and Recognitions
David holds an AV Rating from Martindale Hubbell. David has also been included in the Midsouth Super Lawyers list annually since 2017 and has been named to the Best Lawyers in America list since 2012 and the Best Lawyers Consumer Guide beginning in 2001.
Most recently, David was named the Best Lawyers in America 2020 Corporate "Lawyer of the Year" for Montgomery.
Publicity
David has served as a Speaker/Moderator at every Alabama State Bar Annual Meeting since 2010. He has also spoken at a number of state, regional and national environmental law seminars.
In a long overdue move last month, Johnson & Johnson (J&J) announced it will stop…