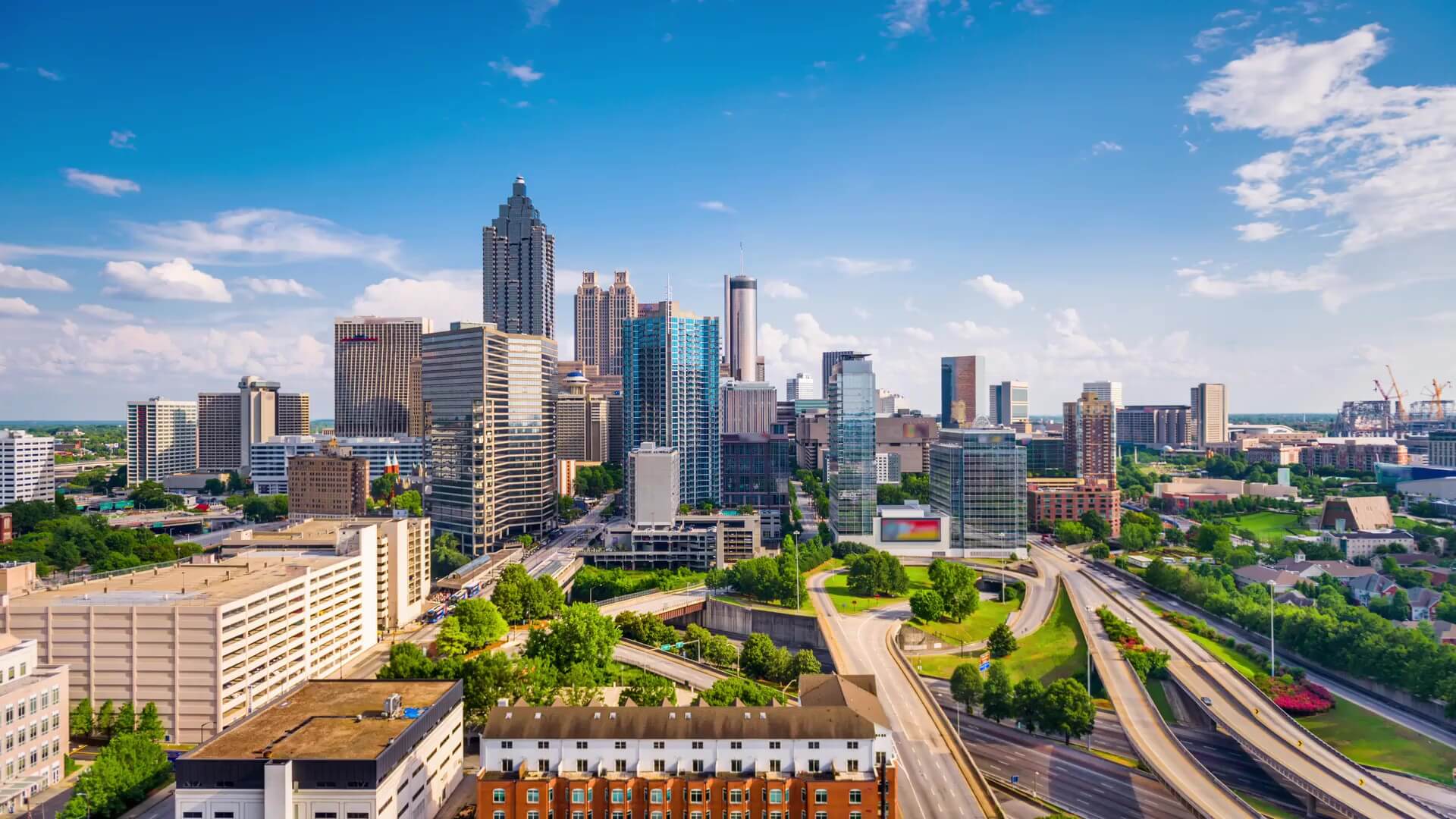 Principal
Clay Barnett
Atlanta, GA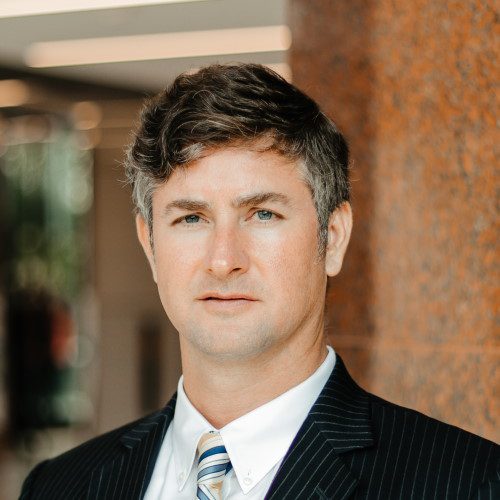 About Clay
Clay specializes in vehicle and equipment defect class action litigation. He joined Beasley Allen Law Firm in 2007 and for ten years pursued pharmaceutical companies for fraud and Consumer Protection Act violations before transitioning to product defect class actions. As a member of the firm's Consumer Fraud Section, he has secured tens of millions in verdicts and settlements for his clients, whether they be states or class action consumer plaintiffs. Clay joined Beasley Allen's Atlanta, Georgia, office in the Fall of 2018 to promote future growth of the office's product defect class action practice.
Background
Clay is a 2001 graduate of the University of Alabama School of Law and a 1997 graduate of the University's Culverhouse College of Commerce and Business Administration. Upon graduation from law school, Clay spent one year in Mobile, Alabama, clerking for Circuit Judge James C. Wood. Following, Clay served five years with the Alabama Attorney General's Office as a prosecutor in the criminal trials and public corruption divisions.
Notable Cases
Clay's pending cases involve manufacturers: Nissan, Infiniti, Toyota, Honda, Subaru, Mazda, Nissan, Ford, GM, Chrysler/Dodge, Hyundai, Kia, Mercedes-Benz, Volkswagen and numerous original equipment suppliers.
Nissan/Infinity Autonomous Braking System
Clay is actively developing evidence in a Nissan/Infiniti defect class action that involves false activation of the brands' forward collision avoidance automatic braking technology. The vehicles' radar sensors, cameras and collision avoidance computers misread the terrain ahead and falsely trigger sudden and heavy braking that unavoidably surprises drivers and drivers of nearby vehicles, creating a great risk of collision and harm. This case represents a new era of vehicle defect litigation arising from manufacturers rushing to market highly sophisticated but underdeveloped computerized driving enhancement technologies.
Ford F150 Brake Defect
He represents owners of 2013 – 2019 Ford F150 pickups that dangerously lose all hydraulic pressure within the front brake circuit. The complete and spontaneous loss of hydraulic pressure in the front brakes frequently occurs in the first three years of use and becomes progressively worse as the trucks age. Clay seeks to force Ford to return to more reliable and established hydraulic systems used by the industry for generations. He is also investigating the 2015 – 2019 Ford Expeditions and Lincoln Navigators which feature the same defective braking components.
FCA (Chrysler/Dodge) Van Power Sliding Door Defect
Clay represents owners of Dodge Grand Caravan and 2010-2016 Chrysler Town & Country vehicles whose rear sliding door locks fail, inhibiting the rear doors' ability to lock, unlock and open. When the door locks fail in the closed position great risk of harm results when passengers become trapped in the rear compartment. Clay seeks to force FCA to provide a more robust door lock actuator for retrofit in these vehicles going forward and reimburse owners for prior door lock actuator repair costs.
Denso Fuel Pump Defect
Clay is likewise developing evidence against Toyota, Honda, Subaru and Mazda for sourcing defective fuel pumps from Denso Corporation. The companies installed the defective pumps across their entire product lines from model year 2016 forward. The Denso pumps cause the Toyota, Honda, Subaru and Mazda vehicles to suffer losses in mobility ranging from weak acceleration to complete engine shutdown. The separate classes all name Denso Corporation as a defendant, due to its manufacture of the defective fuel pumps.
Hyundai and Kia Engine Defect
He filed suit on behalf of owners of Hyundai Tucson and Kia Soul vehicles for risk of catastrophic engine failure and fire. These two models, like many others, built and sold by the two Korean companies, suffer serious internal engine design defects that disable or destroy the engines, and some instances destroy the entire vehicle by fire. Both manufacturers have faced serious engine defect and fire allegations in recent years as the problems appear to be systemic within the two companies.
GM 5.3L V-8 Engine Defect
Clay's GM class action is proceeding on behalf of owners of 2011-2014 full-size pickups and SUVs powered by the Generation IV Vortec 5300 V8 engine. These engines consume oil so aggressively that internal mechanical failures occur at startling rates. This class action defect is certified for trial and scheduled to be heard by a Northern California jury in August of 2022.
Mercedes-Benz and Volkswagen Emissions Cheat Device
Clay and his team represent Hillsborough County Florida in separate but similar class actions against Mercedes-Benz and Volkswagen. Both companies installed emissions software in their diesel-equipped vehicles that send false readings to emissions testing equipment used throughout the United States. The software tunes down the vehicles' diesel emissions when it detects the vehicle is running on a stationary dynamometer (testing) machine. Hillsborough County seeks to recover damages for the grossly excessive pollution these vehicles surreptitiously emitted in the jurisdiction.
Defective Airbags
Clay is also part of the Fraud Section team handling a class action lawsuit for economic losses related to potentially defective airbags manufactured by the Takata Corporation. The lawsuit represents those who own certain, Honda, VW, BMW and GM vehicles that contain Takata airbags, which may deploy with excessive force, propelling metal fragments into the vehicle and potentially killing or injuring the driver and passenger.
Toyota Sienna Door Defect
Clay successfully settled a nationwide class against Toyota involving 2011-2017 Sienna vans with defective power sliding door hardware that is vulnerable to corrosion. The sliding door assemblies, once corroded, suffered false latching and spontaneous openings while the vehicles were in use. The class action settlement awarded Toyota Sienna owners and lessees with new door hardware, an extended warranty, and reimbursement for out-of-pocket repair costs.
Volkswagen Diesel Emissions Fraud
Clay's mechanical skills helped settle the Volkswagen Diesel Emissions Fraud class action for consumers whose vehicles were allegedly designed to bypass regulations. The $15 billion settlement for 2.0-liter vehicles is the largest consumer auto-related consumer class action in U.S. history, and among the fastest reached of its kind.
AWP Litigation
Clay was a member of trial teams that successfully represented the states of Mississippi, Louisiana, Kansas, Utah, Alabama, Alaska, and Hawaii in actions filed against a long list of brand and generic pharmaceutical companies in the Average Wholesale Price (AWP) litigation. Clay secured tens of millions in settlements for his states, in addition to winning two multimillion-dollar verdicts for the state of Mississippi – a $30.1 million verdict in 2011 and a $30.2 million verdict in 2013.
Publicity
Clay delivered a presentation on his work with Volkswagen litigation at the HarrisMartin conference in New Orleans on Dec. 2, 2015. He spoke about possible diesel fixes offered by Volkswagen and what options they have for meeting EPA standards in order to get their vehicles back within specifications. He regularly presents his automotive class action update to attendees of Beasley Allen-sponsored events.
Community Involvement
Clay enjoys coaching youth soccer, football, flag football and baseball in Atlanta. Between 2004 and 2012, Clay coached high school mock trial teams in the annual Alabama YMCA high school mock trial competition. Additionally, Clay head-coached two Alabama state teams in the National high school mock trial event (2006 and 2010). He served as chairman of the River Region United Way attorney campaign and a Britton YMCA board member.
Clay is married to Dr. Elise Plauche Barnett, a general and cosmetic dermatologist at Dermatology Consultants of Atlanta. They are proud parents of a son and daughter. Outside of work, Clay enjoys his free time with Elise and their children, coaching their kids' sports teams and tennis. A few times a year, he competes in endurance roadcourse races around the Southeast in a BMW racecar that he helped design and build. Clay's experiences designing, building and driving two separate competitive racecars have served to further enhance his unique level of mechanical know-how that he relies upon each day in the office.
Beasley Allen lawyers Clay Barnett, Rebecca Gilliland, Mitch Williams and Dylan Martin, along with DiCello,…