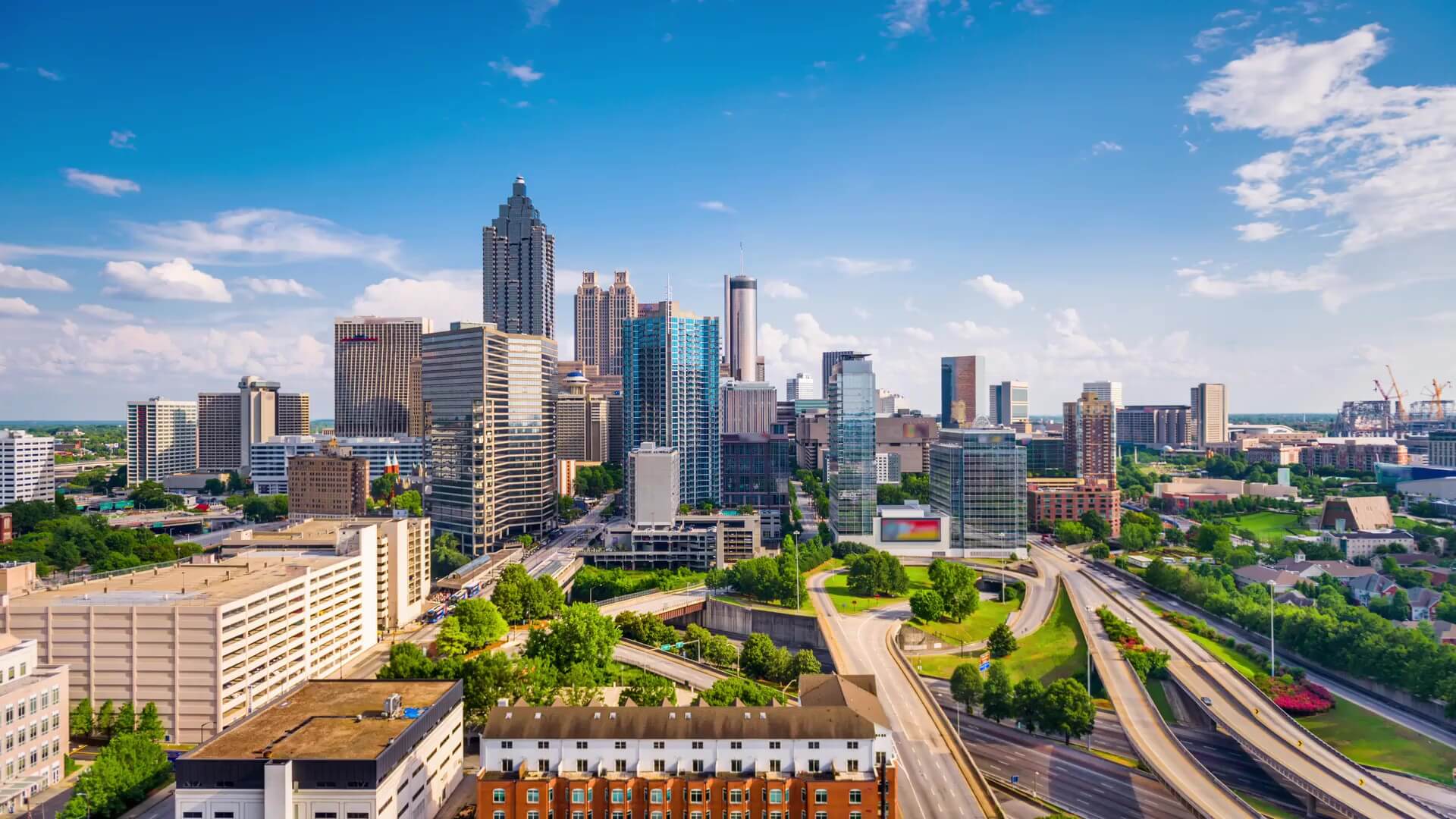 Principal
Clay Barnett
Atlanta, GA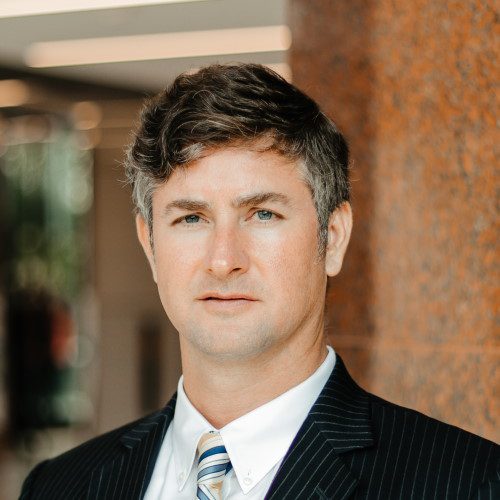 About Clay
H. Clay Barnett, III, a principal of Beasley, Allen, Crow, Methvin, Portis & Miles, has over 15 years' experience litigating complex cases on behalf of consumers and states in both individual and class action form. Clay joined Beasley Allen Law Firm in 2007 and for ten years pursued pharmaceutical companies for fraud and Consumer Protection Act violations before transitioning to product defect class actions. As a member of the firm's Consumer Fraud Section, he has secured hundreds of millions in verdicts and settlements for his clients, whether they be states or consumers.
Clay is a proven leader in complex litigation on a national level, having served as counsel to numerous States Attorneys General, in the Average Wholesale Price Litigation in eight states (Alabama, Mississippi, Louisiana, South Carolina, Kansas, Utah, and Hawaii). There, Clay brought numerous pharmaceutical defendants to trial, earning cases resulting in several multimillion-dollar verdicts for his clients, including State of Alabama v. AstraZeneca, $215 million; State of Alabama v. GlaxoSmithKline, $81 million; State of Alabama v. Sandoz, $78 million; State of Mississippi v. Sandoz, $38.2 million; State of Mississippi v. Watson, $30.2 million; and State of Alabama v. Novartis, $33 million. In October 2022, Clay, as lead prosecutor, secured a $102.6 million jury verdict against GM in an automotive defect class action he filed in the Northern District of California.
Notable Cases
Over the last six years, Clay has distinguished himself for work specifically involving vehicle defect class actions, where his deep mechanical skills gained from actual hands-on vehicle and vessel restoration allow him to quickly identify defects and prosecute product defect class actions with knowledge possessed by few others in the field. Clay has developed defect theories for numerous automotive class actions and has reported such findings to various Plaintiff Steering Committees, including to leadership in In re Volkswagen "Clean Diesel" Mktg., Sales Practices, and Prods. Liab. Litig., MDL No. 2672 (N.D. Cal.) which secured a settlement valued at over $14.7 billion. He secured class certification final settlement approval in Cheng, et al. v. Toyota Motor Corporation, et al. (E.D.N.Y.) where Clay led the trial team that obtained a $287 million class settlement for owners and lessees of certain Toyota and Lexus vehicles equipped with defective fuel pumps, and Simerlein, et al., v. Toyota Motor Corporation, et al., No.: 3:17-cv-01091-VAB (D. Conn.), bringing relief to owners and lessees of Toyota vans that suffered malfunctioning powered rear doors. Clay is a co-lead prosecutor in the following three actions where the firm presently serves as lead counsel for plaintiffs: Weidman, et al v. Ford Motor Company, No. 18-cv-12719 (E.D. MI.) (class vehicles suffer a hydraulic brake failure defect), Raul Siqueiros, et al v. Gen. Motors LLC, No. 16-cv-7244 (N.D. Cal.) and Chen, et al v. Toyota Motor Company and Denso, 1:20-cv-00629-WFK (E.D. NY). He also currently serves as interim co-lead counsel in Bolooki, et al v. Honda Motor Company 2:22-cv-04252.
Clay currently represents plaintiffs from seven other states against GM seeking redress for the major engine defect that earned him a $102.6 million jury verdict in the master GM engine defect class action in the Northern District of California, Raul Siqueiros, et al v. General Motors LLC, No. 16-cv-7244 (N.D. Cal.). Clay also represents plaintiffs in In re Nissan North America, Inc. Litigation, Case No. 3:19-cv-00843 (M.D. Tenn.); Oliver, et al v. American Honda Motor Company and Denso, 5:20-cv-00666-MHH (E.D. NY); Norman, et al v. FCA US 2:22-cv-11393 (E.D. MI); Johnson v. General Motors 2:22-cv-11548- DPH and In re ZF-TRW Airbag Control Units Products Liability Litigation, MDL No. 2905, among other classes.
Background
Clay earned a Bachelor of Arts and a law degree from the University of Alabama. Upon graduation from law school, Clay served as a law clerk to the Honorable James C. Wood, of the Mobile County, Alabama Circuit Court. Clay then spent five years with the Alabama Attorney General's Office, where he prosecuted violent and white-collar crimes and public corruption. In 2006, the U.S. Department of Justice appointed Clay as a Special Assistant United States Attorney. Clay joined Beasley Allen in 2007 and is a member of the firm's Consumer Fraud & Commercial Litigation Section. Clay also holds a Martindale Hubbell AV rating.
Publicity
Clay regularly speaks on auto defect class action strategies at Beasley Allen-sponsored CLE events. He was a panel member at a "Bet-the-Company Litigation" conference hosted by the Atlanta Bar Association in October 2022. He presented his PSC technical research work for the Volkswagen litigation at a Harris Martin conference in New Orleans in 2015.
Community Involvement
Since 2004, Clay has coached high school mock trial teams in the annual Alabama YMCA high school mock trial competition. In addition, Clay head-coached two different Alabama state teams in the National high school mock trial event (2006 and 2010). Clay also mentored participants in the Montgomery YMCA's Youth Legislature program. He served as chairman of the River Region United Way attorney campaign and is a former member of the Britton YMCA Board of Directors.
Clay is married to Dr. Elise Plauche Barnett, a general and cosmetic dermatologist at Atlanta Skin Wellness Center, which she founded and owns. They are proud parents of a son and daughter. Outside of work, Clay enjoys his free time with Elise and their children, coaching his son's little league baseball and football teams at NYO, and his daughter's Tophat soccer teams and playing tennis. Clay is also lucky enough to compete in endurance road racing events around the Southeast in a race-prepped BMW E34 that he helped build and continues to maintain and improve.
We filed a class action lawsuit for owners or lessees of vehicles with defective driver…