The Alabama Department of Senior Services congratulates our Firm Founder, Jere Beasley, on his induction into the Senior Citizens Hall of Fame on Oct. 22. The Hall of Fame was created by the Alabama State Legislature in 1983 in order to bestow honor and recognition to Alabamians aged 60 and older for their outstanding contribution to the lives of older Americans.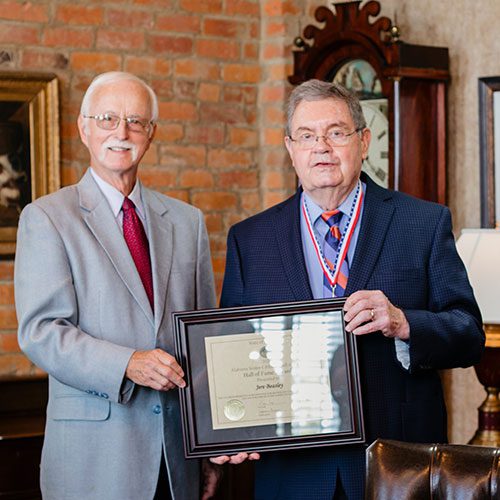 "This is the one major event in Alabama each year where individuals are formally honored and recognized for their selfless advocacy and dedication to serving older adults in their community," says Jean Brown, Commissioner of the Alabama Department of Senior Services. "We are proud to celebrate the achievements of Mr. Jere Beasley and the others selected for the Senior Citizens Hall of Fame awards."
Jere L. Beasley established a one-lawyer firm in Montgomery, Alabama, on January 7, 1979, which has grown into the firm now known as Beasley, Allen, Crow, Methvin, Portis & Miles, P.C. Today Beasley Allen has offices in Atlanta and Montgomery, and employs more than 275 people, including more than 80 attorneys. Beasley Allen is one of the country's leading firms involved in civil litigation on behalf of claimants, having represented hundreds of thousands of people.
It has been more than 40 years since he began the firm with the intent of "helping those who need it most."
In February, Jere was also honored by his alma mater, Auburn University, with a Lifetime Achievement Award. He says his passion to pursue justice keeps him working and returning to the office daily. It is and has been a legacy in the making.
In addition to the Hall of Fame inductions, the Alabama Department of Senior Services presents special Awards to senior citizens for outstanding service in other categories, including Lifetime Achievement, Educator, Military, Religion, Veteran and Volunteer.