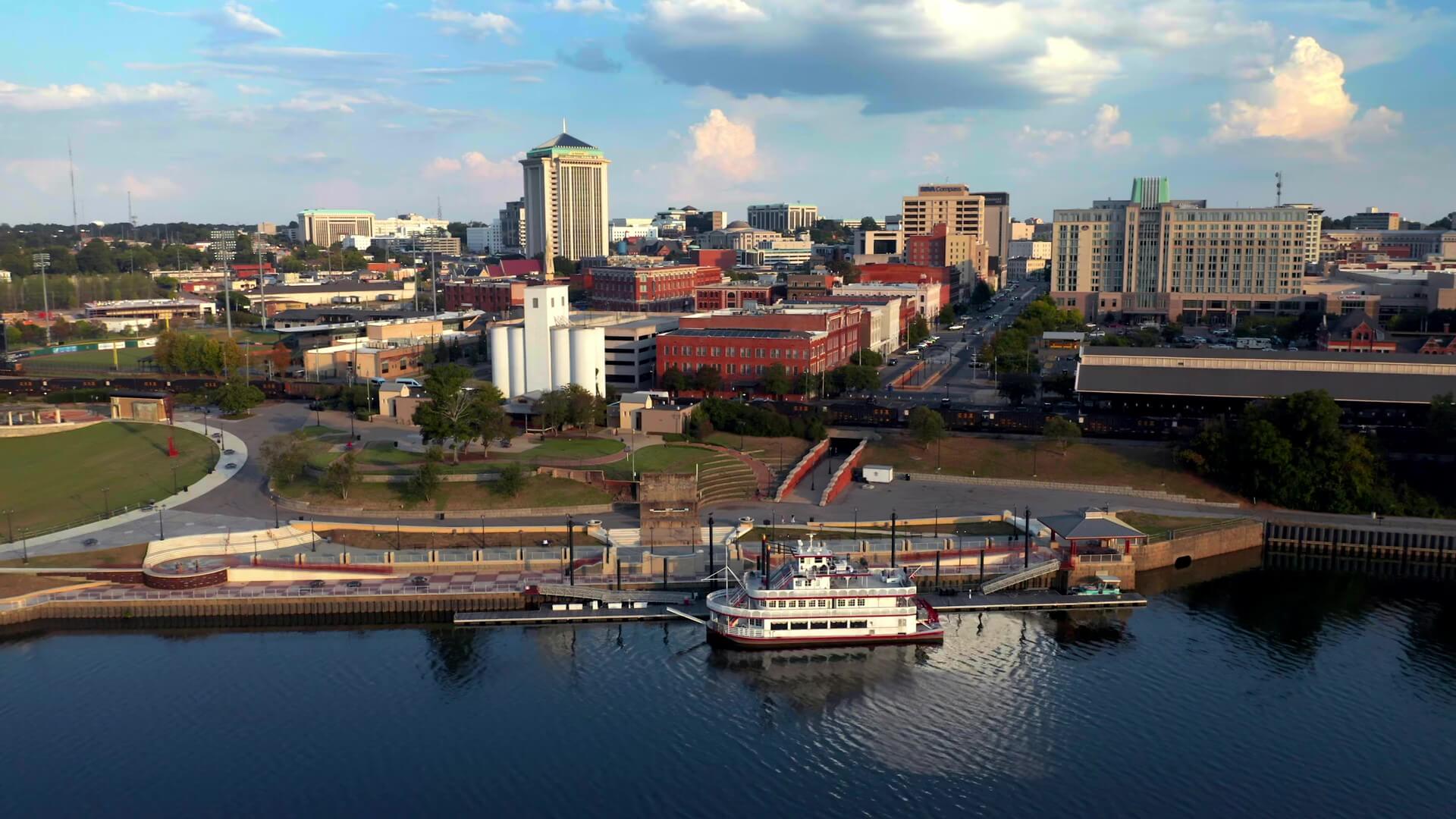 Of Counsel
Suzanne Clark
Montgomery, AL
About Suzanne
Suzanne Clark is Discovery Counsel for the firm's Mass Torts Section, where she assists with discovery, especially discovery of electronically stored information (ESI). After graduating law school in 2002, Suzanne practiced in the area of commercial litigation, and in 2013 she entered the field of eDiscovery. Since 2017, Suzanne has focused her eDiscovery legal practice on the Plaintiff's side, serving as Discovery Co-counsel assisting merits counsel with discovery advocacy and evidence management in mass torts litigation. She has also taught eDiscovery at Samford University, Cumberland School of Law, through the fully online Master of Studies in Law program.
Background
Suzanne considers herself a child of the southeast. She was born in Charlotte, North Carolina and grew up in Jacksonville, Florida. She now lives in Florida with her two teenage sons, their golden retriever, Dallas, and two cats, Cocoa and Keowee. Away from the office, Suzanne enjoys being involved with her church, her kids' sports (football, lacrosse, and weightlifting), and watching SEC football (Go Gators!).
Professional Associations
Suzanne is a member of the Florida Bar. She finds it rewarding to volunteer professionally in the eDiscovery industry. She has served for several years on The Planning Committee for the annual University of Florida, Levin College of Law, E-Discovery Conference. She is a member of the Association of Certified eDiscovery Specialists (ACEDS) and serves as the Director-at-Large for ACEDS Jacksonville and previously as President and Vice President of the chapter. She is also a member of the Electronic Discovery Reference Model (EDRM) Advisory Council, the Jacksonville Justice Association, and the Jacksonville Bar Association. She is Past Chair of the JBA Legal Technology Committee. Additionally, she is a member of the Jacksonville Women Lawyers Association, where she previously served as a board member, The Sedona Conference Working Group 1, and the Complex Litigation e-Discovery Forum (CLEF).
Awards and Recognitions
Suzanne earned her accreditation as a Certified eDiscovery Specialist (CEDS) in 2014 and was a Relativity Review Management Specialist from 2019-2022. In 2019, she received her Mass Tort MDL Certificate from the Bolch Judicial Institute at Duke University School of Law. In 2015, she was selected as the ACEDS Outstanding Local Leader.
Publicity
Suzanne regularly presents individually and as a panelist for eDiscovery and legal technology-related conferences, seminars, and webinars nationwide. Most recently, she spoke as a panelist at the 2023 UF Law E-Discovery Conference on "Facing Preservation Dilemmas Head On – Tackling Complexities of Workplace Collaboration Tools" and at the 2022 UF Conference on "How to Master Proportionality: Real-World Paths through the Discovery Jungle." As further examples, she spoke about eDiscovery at the ALAJ Virtual Midwinter Conference in 2021 and was a panelist on "Ethics in E-Discovery" as part of the Jacksonville Bar Association's Legal Technology Committee CLE that year. In 2019, she was a panelist on the topic, "Leveraging Search During Review" as part of the University of Florida, Levin College of Law, E-Discovery Conference, as well as a panelist at LegalWeek New York, in the "Emerging Technology Session: Modernizing Legal Practices (Automation, Analytics, and Artificial Intelligence)." Additionally, Suzanne contributed to the E-Discovery Institute Judges' Guide to Discovery, 4th Edition, as co-author for a chapter on "Discovery About Discovery," to be published soon.
Education
Suzanne graduated from the University of Florida Warrington College of Business with a Bachelor of Science in Business Administration (B.S.B.A.) in Finance. During undergraduate school, she was a member of the Delta Sigma Pi, co-ed Business Fraternity and University of Florida Lady Gator Water Polo Team. She graduated from the University of Florida Fredric G. Levin College of Law. During law school, Suzanne was Articles Editor of the Florida Journal of Technology Law and Policy, competed in the International Environmental Moot Court Competition, and studied abroad at Universidad de Costa Rica, participating in a joint Environmental Law and Policy program. While studying abroad in Costa Rica, Suzanne took Spanish classes and enjoyed Spanish language immersion while living with a host family. She earned a Pro Bono Certificate during law school after serving as Guardian ad Litem and as a member of Gator Teamchild.
Community Involvement
Suzanne and her sons attend Christ's Church, Mandarin Campus in Jacksonville, Florida. Since 2019, Suzanne has served as a member of the Board of Directors of Creeks Youth Lacrosse, a Sports Board under Creeks Athletic Association in Saint Johns, Florida. The purpose of Creeks Youth Lacrosse is to foster and encourage interest and participation in recreational lacrosse, focusing on the age groups of Kindergarten through Middle School, at all levels of core competencies and skill. Fun, fundamentals and friendship are hallmarks of CYL.