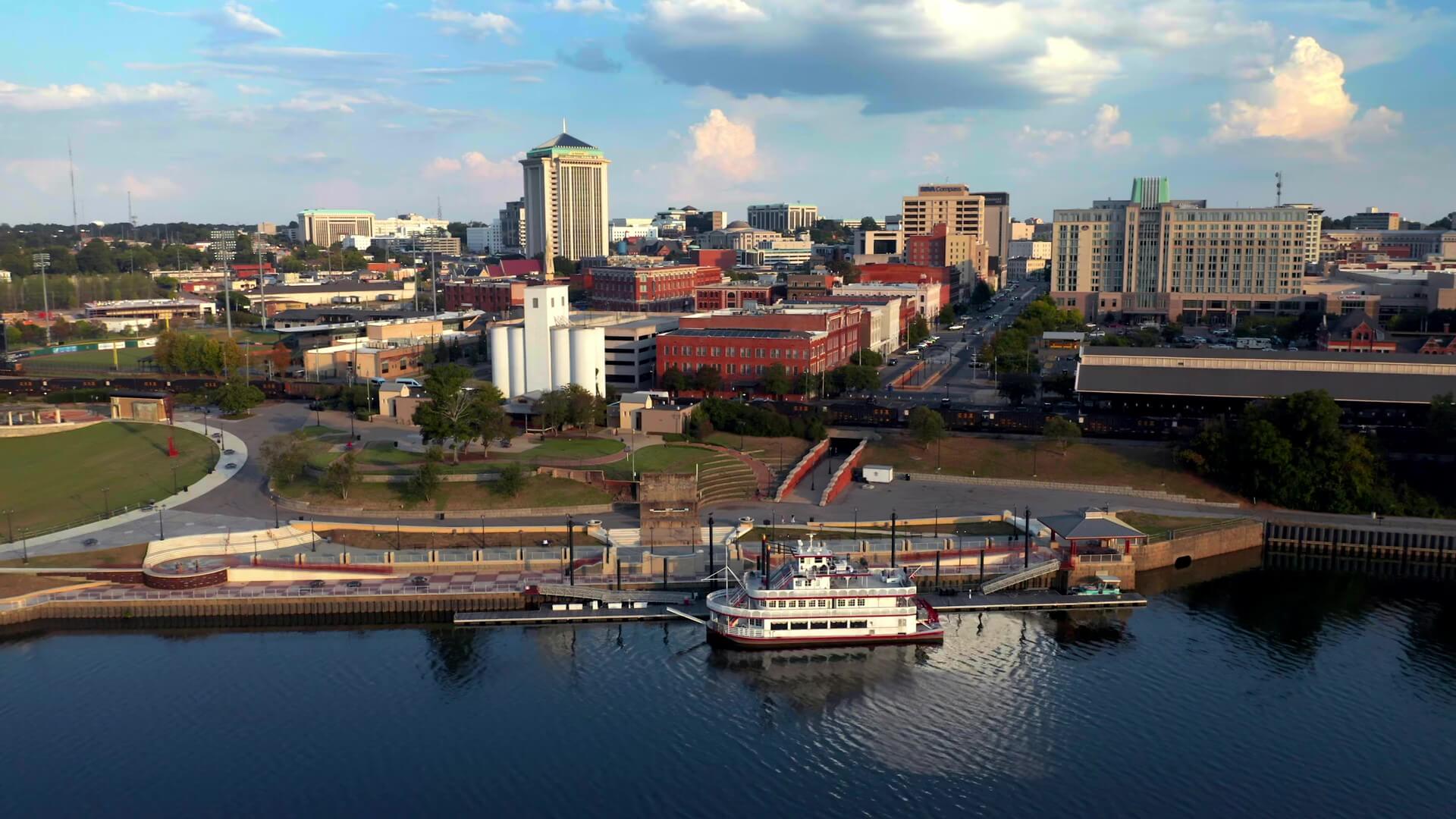 Principal
Soo Seok Yang
Montgomery, AL
About Soo Seok
Soo Seok is an attorney in the firm's Mass Torts Section. Starting with Fosamax, he has been involved in various defective drug and medical device Multidistrict Litigations (MDLs), including metal-on-metal hip implant, and transvaginal mesh cases.
Background
Soo Seok was born in Seoul, South Korea, and first came to the U.S. as part of the U.S. Congress-Korea National Assembly Exchange Program with Congressional Internship in 2006.
Graduating summa cum laude from high school, he went to Handong Global University, a pioneering Christian university, where he double majored in political science and English. He was also a reporter, photographer and Vice Editor for The Handong Shinmun, the official newspaper of the university. While at Handong, Soo Seok studied at the Yanbian University of Science and Technology in Jilin, China, as part of the university's study abroad program. He graduated with Meritorious Commendation, an award given to a graduating member recognized for his outstanding contribution to the school.
After graduation, he applied for the Korean Air Force and finished the Officer Training School as sixth among about 400 candidates. He served in the Korean Combat Operations Intelligence Center (K-COIC) at the Osan Air Base and worked with the U.S. 7th Air Force to analyze North Korea's military activities. He also served as the co-president of the U.S.-Korea Company Grade Officers' Council in the K-COIC.
Before entering law school, he had a brief stint at a global clothing company where he was in charge of managing Liz Claiborne Men's products. Then he worked for the Korean Educational Development Institute (KEDI), an educational policy research institute under the Office of the Prime Minister.
In December 2007, he graduated cum laude from Handong International Law School (HILS), a Christian law school that teaches U.S. common law in English, also located in South Korea. He was the Lead Articles and Acquisitions Editor for the Regent Journal of International Law, a law journal published by Regent University's School of Law in collaboration with HILS, publishing Extraterritorial Application of Korean Competition Law, 6 Regent J. Int'l L. 171 (2007). He was also selected to represent the school's moot court team in the Willem C. Vis (East) International Commercial Arbitration Moot.
Interested in human rights issues, especially regarding North Korea, he was involved in a project commissioned by the U.S. Commission on International Religious Freedom (USCIRF). Serving as the interview team leader, he and his team successfully located and interviewed a number of North Korean defectors and wrote a first draft and analysis for the lead research professor, which later came out as a publication titled A Prison Without Bars by the USCIRF in 2008.
Active in serving various student bodies, he was awarded the Judge Richard S. Arnold Christian Leadership Award and the Nehemiah Exemplary Christian Leadership Award. More importantly, he met his wife, a fellow classmate, and got married on campus during his graduating year.
After graduation, Soo Seok came to Montgomery, Alabama, and interned for the Honorable Justice Tom Parker of the Alabama Supreme Court. He and his wife both passed the Alabama Bar Examination in 2008 and became the first few Korean Alabama attorneys.
Before joining Beasley Allen, he pursued his LL.M. degree in intellectual property law at the George Washington University Law School with an emphasis on trademark and copyright. His thesis "Contributory Liability of Trademark Infringement: From Flea Market to Online Market Place" was later published in the Intellectual Property & Information Law Review in Korea.
Notable Cases
Since 2019, Soo Seok has been actively involved in the JUUL e-cigarette national MDL (In re: JUUL Labs, Inc. Marketing, Sales Practices & Products Liability Litigation, MDL No. 2913). Serving on the Discovery Committee, Soo Seok was selected to serve on the trial team for the first MDL bellwether trials, which resulted in a global settlement with Juul Labs, Inc. Soo Seok also worked as a member of the trial team representing the San Francisco Unified School District (SFUSD) against the tobacco giant Altria Group Inc., the first and only Juul MDL bellwether case that went to a jury trial, and helped JUUL MDL leadership achieve a historic $235 million global settlement.
Previously, Soo Seok focused on the national MDL for the blood thinner Xarelto (In re: Xarelto (rivaroxaban) Products Liability Litigation, MDL No. 2592). He worked for the Discovery Committee and was instrumental in helping the PSC expand case theories and develop trial strategies.
Soo Seok has also served as a member of the trial team for multiple bellwether trials in both state and federal court in Louisiana, Mississippi, and Philadelphia, Pennsylvania (admitted pro hac vice), which resulted in a $775 million global settlement with Johnson & Johnson and Bayer AG. In addition, Soo Seok assisted his law partner and Mass Torts Section Head, Andy Birchfield, with management of the Xarelto MDL settlement.
Professional Associations
Soo Seok is a member of the Alabama State Bar and the Montgomery County Bar Association.
He was selected by the Alabama State Bar to be one of 30 lawyers in the State Bar's 2017 Leadership Forum. The forum is a highly competitive program designed to bring together and train tomorrow's Bar leaders from across the state.
He also was appointed by the President of the Alabama State Bar to the Unauthorized Practice of Law Committee and has been serving since 2017. Also, the Alabama State Bar Board of Bar Commissioners for Montgomery County have voted to appoint Soo Seok as one of the three attorneys serving on the Indigent Defense Advisory Board (headed by the Honorable Judge Johnny Hardwick) for the State of Alabama Department of Finance where he has served since 2019.
Awards and Recognitions
In addition to other awards and leadership recognitions, Soo Seok was selected as the recipient of the 2019 Chad Stewart Award. This honor was created in memory of Beasley Allen lawyer Chad Stewart, who passed away unexpectedly in 2014 at the very young age of 41. In addition to being a dedicated lawyer who worked hard for his clients, Chad truly modeled Christ in his daily walk. The Chad Stewart Award was created to recognize an attorney who best exemplified Chad's spirit of service to God, his family and the practice of law in the service of "helping those who need it most."
Publicity
"Soo Seok and his family came to the U.S. in 2008 from Korea. He came to work with us on August 20, 2009, and has become a most valuable addition to the firm."

Jere Beasley Report, February 2011
Community Involvement
Soo Seok is a member of the First Baptist Church in Montgomery, where he served as a deacon, Secretary/Treasurer for the FBC deacon body, and a praise and worship leader for the international department. He enjoys singing, writing songs and playing the guitar and has participated in several professional Christian recordings. He has also appeared as King David in the musical The King, performed in the KEPCO Art Center, one of the largest performing arts centers in Korea.
Soo Seok believes that life is a gift from God, and it is most important to follow the purpose He has given, which requires faith. He and his family felt that God was leading them to return to Alabama, and they named their first child born in Montgomery after the biblical Abraham, remembering the journey of faith he took.
Soo Seok and his wife, Doh Ah Kim, were selected by the Consul General and the Office of Consul General of South Korea in Atlanta, Georgia, to be part of the Next Generation Korean-American Leaders, which includes professionals in communities across the southeastern U.S.
Soo Seok also served as deputy executive director, and then executive director, at the Korean American Association of Greater Montgomery for a decade (2010 – 2019). He has been given three commendation awards by the Federation of Korean Associations of Southeast USA for serving the Korean community of Montgomery in 2011, 2012 and 2017.
Soo Seok is a founding member on the Advisory Board for the James W. Wilson Jr. YMCA in Montgomery, Alabama, and currently serves as Vice President.
Soo Seok was also instrumental in bringing Korean Heritage Night to the Biscuits baseball team, a Double-A, Minor League team based in Montgomery. He has helped plan the heritage nights and served as Korean Heritage Night Ambassador since 2021.
Soo Seok is married to Doh Ah Kim. Doh Ah, a lawyer, is the Senior Community Liaison Specialist of the Governor's Office of Minority Affairs at the Office of Governor Kay Ivey. Soo Seok and Doh Ah have five children. Both their parents have served as missionaries in Taiwan. Soo Seok speaks Korean and conversational Chinese.
A First Degree Black Belt with the Korea Taekwondo Association and Kukkiwon (World Taekwondo Headquarters), Soo Seok was trained in Taekwondo and Judo. He also plays tennis.
Beasley Allen has announced a $235 million settlement against Altria Group Inc., a JUUL investor…