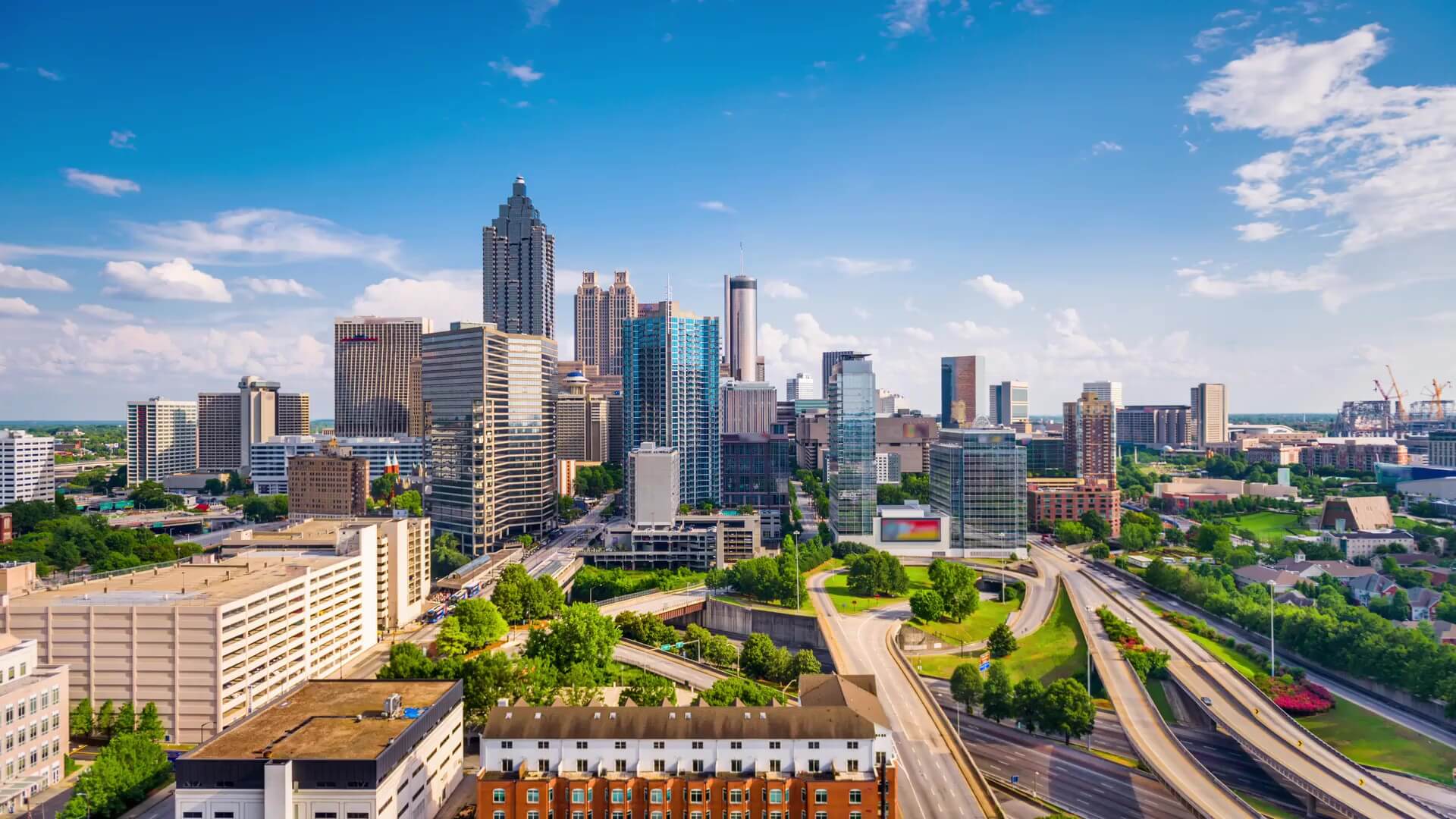 Principal
Parker Miller
Atlanta, GA
About Parker
Parker is a nationally acclaimed attorney, having handled and resolved significant cases across the nation worth a total of $3.5 billion. His cases include fierce litigation that spans a who's who of the corporate world. He is one of the original principals of Beasley Allen's Atlanta Office and focuses much of his time on high stakes, catastrophic injury litigation.
Parker's approach to practicing law is deeply client-centered and personal. Above all else, he views being there for his clients in their darkest moments as central to his work. He understands that the legal process can be frightening, disruptive, and foreign to his clients, particularly those who have lost it all. Serving as their ally and advocate while providing reassurance and comfort throughout the legal process is Parker's biggest professional motivation. He says that seeing his clients persevere, achieve justice, and find something within themselves that they did not know existed before is "the best feeling in the world."
Parker has represented courageous families who have lost loved ones, state governors and attorneys general, large and small businesses, and individuals such as fishermen and farmers in make-or-break economic damage cases. He has successfully navigated his clients in state and federal courts across the nation, whether in individual lawsuits, class actions, or mass action multidistrict litigation.
Background
At the center of Parker's practice is a relentless pursuit of excellence. It is this commitment, he says, that informs everything he does, and his upbringing inspired it. Parker grew up on a cattle farm with two brothers in rural Marengo County, Alabama. He is the son of Mary and Tommy Miller. He had no lawyers in his immediate family and no connections to practicing law. But, he says, his family ingrained a tough, blue-collar mentality in him. Growing up, he also learned the value of hard work, humility, and empathy, all of which serve as the foundation for how he prepares his cases and practices law. Parker is married to the former Ashley Brownsberger of Tampa Bay, Florida, and together, they have two children, Sophia Elizabeth Miller and James Parker Miller. They attend Cathedral of Christ the King in Atlanta, Georgia.

Parker graduated with honors from Marengo Academy and attended Auburn University, majoring in Business Administration. He says that coming from a family of business owners instilled a strong business ethos and sense of leadership, which informs his practice to this day. This background helps him understand the decisions businesses made or should have made, leading up to an incident that hurt a client.
Notable Cases
Catastrophic Injury Cases
Before joining Beasley Allen's Personal Injury and Products Liability Section, Parker worked in the firm's Toxic Torts Section, where he successfully litigated cases on a wide variety of legal topics, including personal injury, toxic exposure, business-on-business product defect litigation, consumer fraud and a large charitable trust dispute.
He is actively working on the following types of cases:
Tractor-Trailer Cases
Large truck wrecks are almost always horrific because of the physics involved in these accidents. Commercial trucks and their payload can weigh up to 80,000 pounds or more, which dwarfs the average weight of a passenger car of around 3,000-4,000 pounds. What this means for anyone hit by a large truck goes without saying. As a result, trucking companies and their drivers are duty-bound to follow mandatory standards designed to protect everyone on the road because it will be catastrophic if a wreck occurs. Parker says that at the heart of every tragic trucking case, the trucking company and the driver were most likely not following critical standards specifically designed to keep the public safe on the roadways.
Commercial Vehicle Cases
These cases are similar to tractor-trailer cases in that most commercial vehicles have to follow set standards because they either operate a certain way or weigh a certain amount. Either way, commercial vehicles, or "company trucks," as they are often referred to, are operated by company employees. Those employees must be qualified to drive the trucks, operate the vehicles safely, and remain alert to their surroundings. Failing that, catastrophe often results.
Negligent Security / Premises Liability
Premises liability and active negligence cases involving a premises typically involve someone who is injured as a result of some issue with the premises – be it an employee (which can often lead to assault, including sexual assault or rape), a condition (such as the floor, the ceiling, decks, defective products, etc.), or as a result of crime. Foreseeability is key in premises liability cases. A property owner knows (or should know) their property, and they know (or should know) its history. Customers, tenants, guests, or residents rarely, if ever, have access to this type of information, so they can be led to believe that the environment is far safer than it is in reality. If the property owner or management company knows or should know that dangerous crime is occurring on or around the property, they need to take reasonable steps to deter crime and keep their customers and guests safe. If a property owner observes a dangerous condition with an employee or with a product used on-site, they need to take action to solve the problem. Parker says that in almost all the premises liability lawsuits Beasley Allen handles, the property owner had an opportunity to fix the problem before someone was severely injured or killed and, for whatever reason, chose not to do anything to address the problem.
Sexual Assault Cases
"There is no other way to say it. These cases are disturbing," Parker says. "At the core of any sexual assault case is the ultimate violation of trust, with the most vulnerable among us often as victims." Most sexual assault cases Parker sees involve children or vulnerable men or women at schools, churches, or camps, but they can occur in almost any setting.
Defective Products
Any time we use a product, whether it is a car, an elevator, a child's pacifier, a television, a smoke detector, or a guardrail on the side of the road, we assume that product will work as intended. But what if it fails? Survivable accidents can result in catastrophic, fatal injuries. A pacifier could break apart and choke a child. A television can catch fire while a family sleeps. A smoke detector can fail to detect smoke. An elevator can fail, dropping or crushing its occupants. A plane's mechanical systems fail. A vehicle tire blows out. A car's safety features, such as the seatbelts, airbags, or the integrity of the seat, fail, causing catastrophic injuries. A guardrail, designed to cradle an errant vehicle, can instead turn into a spear, impaling the vehicle that struck it. All of these are examples of real-life product defects Beasley Allen has handled. "They happen all of the time, and when they do, we have to hold those responsible for the defect accountable," Parker says.
Fire and Poisoning Cases
According to Parker, fire and carbon monoxide cases are some of the most dreadful cases imaginable, occurring far too often. Such accidents frequently occur in apartments, rental trailers, and rental homes. In these cases, the property owner is responsible for maintaining the structure, including the fire and carbon monoxide detectors. Tragically, when property owners do a very poor job of this, whole families are often lost in the event of a fire or carbon monoxide leak.
On-the-Job Accidents
Workers are catastrophically injured or killed every day in the U.S. Serious on-the-job injuries can happen for many reasons, but often they occur as a result of defective products that fail or other companies present on the job site. Workers' compensation can provide some money to an injured worker or their family, but it rarely comes anywhere close to compensating for the injuries sustained, and many times, it is not the employer but some other entity that is at fault.
High Stakes Litigation
Parker has played a leading role in some of the most significant, high-stakes cases in American history – the BP Deepwater Horizon Oil Spill litigation and the opioid litigation. A summary of his work on these cases includes the following:
BP Deepwater Horizon Oil Spill Litigation (State of Alabama)

Parker served as co-lead counsel for the State of Alabama and Alabama Governor Robert Bentley in the state's litigation against BP and Transocean for economic and property damages caused by the spill. Parker, a deputized deputy attorney general of Alabama, was the point person for Alabama before the Eastern District of Louisiana Federal Court. He served as the architect for Alabama's economic and property damage models, was the leader of Beasley Allen's team of attorneys and staff in the workup of the case, and served on the State's settlement negotiation team. Ultimately, Alabama resolved its case in arguably the most significant resolution in the state's history: $2.8 billion for BP and $20 million against Transocean. After the case, former Alabama Lieutenant Governor and Beasley Allen founder Jere Beasley stated that Parker's efforts "were nothing short of exceptional."
BP Deepwater Horizon Oil Spill Litigation (Private Clients and Common Benefit Work)
The Deepwater oil spill was the largest environmental disaster in American history, causing untold economic and environmental damage to the Gulf Coast. Parker served as Beasley Allen's Second Chair to the Plaintiffs' Steering Committee (PSC) in New Orleans, Louisiana, where he would attend all strategy and management meetings for the steering of the litigation. Ultimately, the PSC reached a landmark, uncapped settlement with BP that has paid more than $14 billion to private claimants. Parker also represented hundreds of clients devastated by the spill, including commercial and charter fishermen from across the Gulf Region and hundreds of businesses. Ultimately, he recovered tens of millions of dollars in compensation for his clients.
Opioid Litigation (State of Georgia)
Parker serves as lead Beasley Allen lawyer and outside counsel co-lead to Attorney General Chris Carr in the State of Georgia's massive opioid litigation against opioid manufacturers and distributors for the devastating opioid crisis. The case represents one of the most significant civil actions in Georgia's history. Since the firm's involvement, Parker has worked closely with the Georgia Attorney General's office on all strategy matters, including the state's expert, discovery, settlement, and negotiation strategy. To date, Georgia has recovered $636 million from McKesson, AmerisourceBergen, Cardinal, and Johnson & Johnson. Additionally, Parker helped the state recover $16.8 million from McKinsey & Company for damages resulting from the opioid crisis. Parker also served as the lead negotiator for the State of Georgia in its groundbreaking opioid abatement allocation with 200 of its local governments.
Opioid Litigation (State of Alabama)
Until the State of Georgia retained Beasley Allen for its opioid litigation, Parker maintained a leadership role within the outside counsel team for the State of Alabama's opioid litigation. During that time, Parker was integral to the state's expert and damage strategy, as well as in the steering of the overall litigation.
Professional Associations
Parker has been a leading figure in numerous legal organizations. He is a member of the American Association for Justice and currently serves as Chair of AAJ's Products Liability Section. Parker is also involved in the Georgia Trial Lawyers Association and was recently selected to be one of only 17 lawyers named to the 2018-2019 GTLA LEAD program, which assembles the top rising trial lawyers in Georgia.
Before moving to Atlanta to help grow Beasley Allen's Atlanta Office, Parker served on the Executive Committee of the Alabama Association for Justice and was one of four elected officers for the organization's Emerging Leaders Caucus. He also served in the following roles:
• President of the Alabama State Bar Young Lawyers Section
• Member of the Alabama State Bar President's Executive Committee
• An at-large State Bar Commissioner
• Vice Chair of the Task Force on the Restructure of the Office of General Counsel
• Local Bar Task Force Committee Member
• Membership Relations Task Force Committee Member
• Volunteer Lawyer Program Committee Member
• Disability Inactive Status Task Force Committee Member
• Former member of the Alabama Law Institute Council
Parker was also selected to be one of only 30 lawyers in the Alabama State Bar's 2015 Leadership Forum. The Leadership Forum is a competitive forum that encompasses all legal disciplines – including in-house, criminal prosecution, criminal defense, civil defense and civil plaintiff's lawyers. His Leadership Forum peers ultimately nominated him as class representative to the Alabama State Bar Leadership Forum organization.
Awards and Recognitions
Parker is rated an AV Preeminent® attorney by Martindale-Hubbell (4.9 out of 5.0) – the highest possible Martindale-Hubbell rating a lawyer can achieve in the categories of legal knowledge, analytical capabilities, judgment, communication ability and legal experience.
In 2012 and again in 2014, Beasley Allen selected him as the Toxic Torts Section Lawyer of the Year. The Super Lawyers publication designated Parker a Rising Star (Mid-South Region, 2014 – 2019) — a designation that recognizes the top 2.5 percent of lawyers younger than 40. Parker has been named to the Super Lawyers list for Georgia since 2020.
Law360, a legal publication with 150,000 readers and 11 news bureaus, recognized Parker as a Rising Star in 2014 and again in 2016, making him just one of four attorneys in his field to make the national list.
The National Trial Lawyers organization has also named Parker a Top 40 Under 40 lawyer, which is "extended solely to the select few of the most qualified attorneys from each state who demonstrate superior qualifications of leadership, reputation, influence, stature and public profile measured by objective and uniformly applied standards."
Parker was also recognized as a Best Lawyers: Ones to Watch for his work in Personal Injury Litigation – Plaintiffs category for 2021 and 2022.
In 2012 and again in 2014, Beasley Allen selected him as the Toxic Torts Section Lawyer of the Year.
Publicity
Over the course of his career, Parker has either appeared in or been quoted in Law360, the DAILY Report, the Montgomery Advertiser, 11Alive Atlanta, FOX 5 Atlanta, WSFA, and the Mobile Press-Register. He has also appeared on numerous occasions as either an attorney host or guest on WSFA's Ask the Attorney, Law Call and the Beasley Allen Report television programs.
Parker has been a frequent speaker and guest lecturer on a wide variety of topics. Organizations for which he has spoken include the State Bar of Alabama, the State Bar of Georgia, the Alabama Association for Justice, the American Association for Justice, the Cobb County Trial Lawyers, the Georgia Trial Lawyers Association, Auburn University, the University of Alabama, Faulkner University, American Inns of Court, Toledo Federal Bar Association, and Beasley Allen webinars.
Education
Parker graduated high school with honors from Marengo Academy in 2001. He attended Auburn University and received a Bachelor of Science in Business Administration in 2005. He received his law degree from Faulkner University's Thomas Goode Jones School of Law in 2008. While attending law school, Parker was on the Dean's List, and he studied international law abroad in conjunction with Tulane University at the Universitiet van Amsterdam.
In addition, he was recognized by the American College of Trial Lawyers as one of the nation's finest student advocates and received the Lewis F. Powell Jr. American College of Trial Lawyers Medal for Excellence in Advocacy.
Wrongful Death Trucking Case $15 Million Settlement in Alabama Wrongful Death Trucking Case For more…