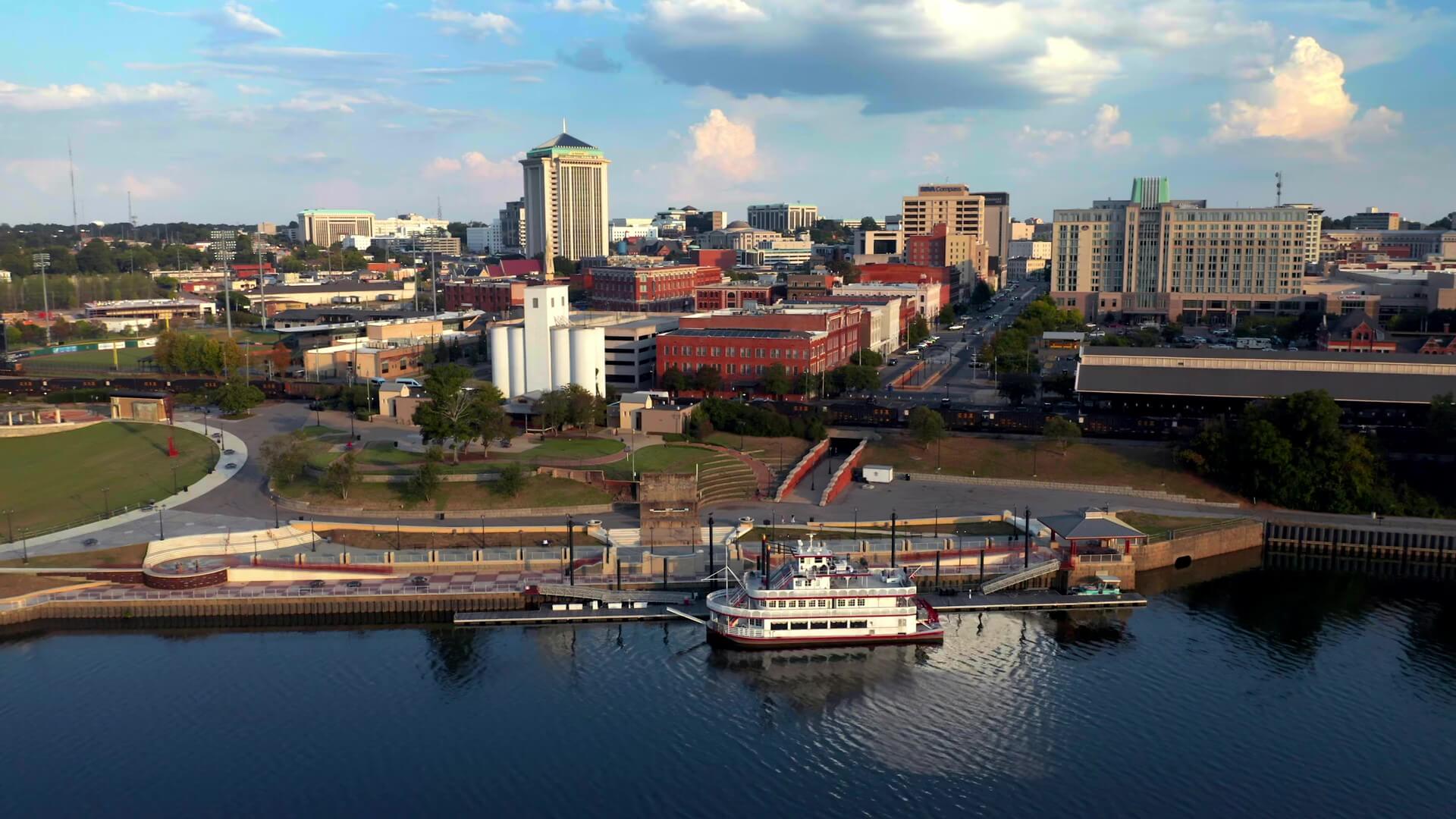 Principal
Mike Andrews
Montgomery, AL
About Mike
Mike Andrews joined Beasley Allen Law Firm in 1998, working in the Products Liability and Personal Injury Section.
The majority of his practice deals with complex product liability cases involving serious injury or death. He has handled several cases against manufacturers of aircraft, light and heavy trucks, automobiles, and agricultural and construction equipment, and he has received several seven- and eight-figure settlements and verdicts.
Mike enjoys highly technical cases and has a particular passion for working on behalf of injured children along with an interest in cases involving traumatic brain injuries.
Notable Cases
Mike was part of the trial team that obtained a $7 million jury verdict in a negligence case against Ford Motor Co. on behalf of Breanna "Bre" Bumgarner and her surviving estate members. Ms. Bumgarner suffered only minor injuries from the crash but died due to a post-crash fire caused by Ford's defective vehicle. The jury found that Ford Motor Co.'s 2014 Ford Mustang was defectively designed and that the defective design was a proximate cause of Ms. Bumgarner's death.
Mike was instrumental in the litigation related to General Motors (GM) defective ignition switches. The switches can move from the "run" to the "accessory" or "off" position while the vehicle is in operation, resulting in a loss of power. This disables power steering, brakes, and can disable the airbags, just when a motorist needs them most. Drivers may lose control of the vehicle and crash. GM began recalling cars in February 2014, although evidence indicates the manufacturer may have known about the problem as early as 2001. Mike handled cases that involved serious injuries and death as a result of these defective ignition switches.
On Sept. 2, 2015, Mike and partner Kendall Dunson received an $8 million verdict on behalf of a nurse who was seriously injured in a car accident involving a 2004 Volkswagen Passat. In that case, a federal court jury found that the Honeywell turbocharger in the Passat was defective and dangerous in that it allowed oil to leak through the turbocharger compressor seal. As a result, the diesel engine ingested the oil and resulted in an uncontrolled vehicle runaway. Medical expenses exceeded $650,000. The jury award included $1 million for the husband for loss of consortium.
On March 20, 2015, Mike was on the trial team that received a verdict in Mobile for a young man paralyzed in a heavy truck rollover. The jury awarded $18.8 million, $5 million of which were punitive damages. The trial team entered into a high/low agreement while the jury deliberated, resulting in a payment to the client of $14 million. There were partial settlements before trial for confidential amounts.
Mike also has a particular interest in cases involving Traumatic Brain Injury. TBI results from a blow to the head from repeated concussions as well as severe head injuries. While the physical injury related to a head trauma may be diagnosed visibly, many people do not realize they are suffering from a TBI and may have what are often called "invisible symptoms." These may include memory loss, depression, aggression, suicidal thoughts, even body temperature and sensation issues.
Awards and Recognitions
Mike is a Martindale Hubbell AV Rated attorney. He was selected as Beasley Allen's 2017 Litigator of the Year and was selected as the 2015 Beasley Allen Lawyer of the Year for the Products Liability Section.
Mike was named by the National Trial Lawyers to the Top 10 Aviation Attorneys and the Top 100 Civil Plaintiff Lawyers in the United States. Membership is by invitation only and is extended to the most qualified attorneys for each state or region.
Education
Mike graduated cum laude from Faulkner University's Thomas Goode Jones Law School in 2001. While attending Jones, he served two terms as a member of the Law Review Board; he held a position as senator in the Student Bar Association; he was the President of the Kenneth F. Ingram Senate of Delta Theta Phi law fraternity; and he was the Chief Justice of the Student Bar Honor Court. He was recognized for Best Scholastic Achievement in Contracts and Criminal Law, and he was also the recipient of the West Publishing Corpus Juris Secundum Award for academic excellence.
Community Involvement
Mike currently serves on the University of Alabama at Birmingham (UAB) Transportation Safety Advisory Board, Board of Directors for Houston County Girls Inc. and is the President of the Board of Directors for the Alabama Head Injury Foundation.
He and his wife, the former Carol Benton, were reared in Dothan, Alabama. They have three children: Shelby, David Michael II and Jack. Mike and his family attend First Baptist Church in Dothan. Also of note, Mike is a photographer whose work has received both local and national awards.
A Mobile, Alabama jury awarded our client $8.5 million after she was left with severe…
"Aviation Under the Trump Administration" by Mike Andrews. Scan; For Ala. Association for Justice Journal
"UN-Safety Belt: An IMMI H2 Buckle Case Study" by Mike Andrews. Scan, AAJ Product Liability…
"Plaintiff's Perspective in Trucking Litigation" by Mike Andrews. Attorney Paper