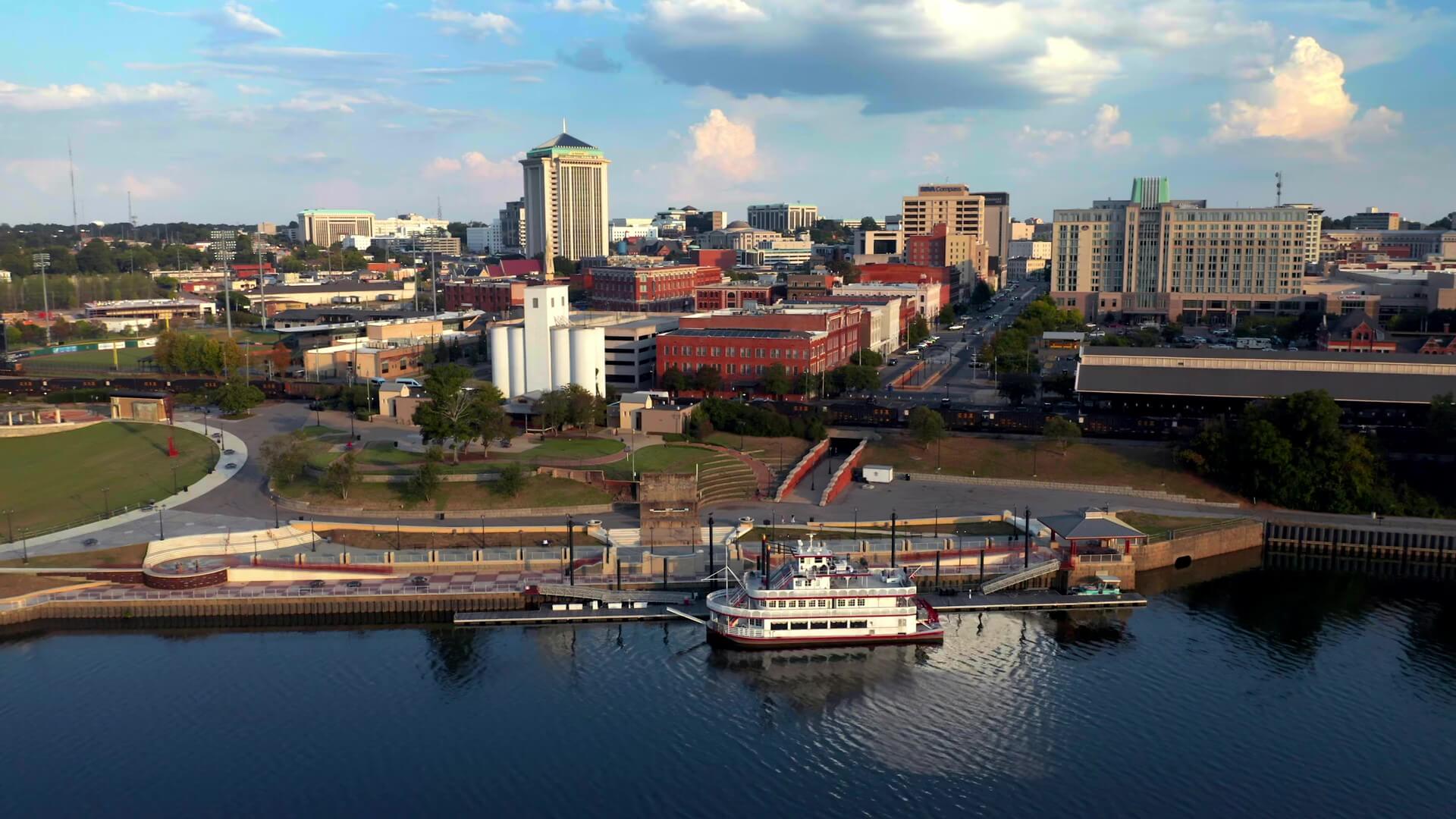 Principal
Elizabeth Achtemeier
Montgomery, AL
About Elizabeth
Elizabeth (Liz) joined Beasley Allen Law Firm in 2012 as an attorney in the Mass Torts Section. She is currently working on talcum powder litigation, representing women who developed ovarian cancer due to Johnson's Baby Powder and Shower to Shower products.
Liz was recently named by The National Trial Lawyers to the Alabama Top 40 Under 40 List, an honor given to only a select group of lawyers for their superior skills and qualifications in the field.
Notable Cases
Zofran Birth Defect Litigation
Previously, Liz focused on the defects of the drug Zofran (ondansetron), manufactured by GlaxoSmithKline. Zofran was approved to treat nausea during chemotherapy and following surgery. Between 2002 and 2004, GSK began promoting Zofran off-label for the treatment of morning sickness during pregnancy, despite the fact the drug has not been approved for pregnant women and no well controlled studies had been done in pregnant women. The FDA has received nearly 500 reports of birth defects linked to Zofran. Birth defect risks include cleft palate and septal heart defects.
Proton Pump Inhibitor Litigation
Liz has also focused on proton pump inhibitors (PPIs), which were introduced in the late 1980s for the treatment of acid-related disorder of the upper gastrointestinal tract, including peptic ulcers and gastrointestinal reflux disorders, and are available both as prescription and over-the-counter drugs. These include the well-known drugs Prilosec, Prevacid and Nexium. Liz is currently investigating claims of PPI-induced kidney disease, particularly Acute Interstitial Nephritis (AIN), which is a condition where the spaces between the tubules of the kidney cells become inflamed.
Actos Bladder Cancer Litigation
Additionally, she has worked on litigation surrounding Actos, a drug commonly prescribed to treat Type 2 diabetes, which was linked to an increased risk of bladder cancer, particularly with prolonged use.
Xarelto Litigation
Recently, Liz coordinated the enrollment, claims submission, and ultimately payment for more than 1,200 Xarelto clients.
Professional Associations
Liz is a member of the Alabama State Bar, the Montgomery County Bar Association and the Alabama Association for Justice. She was also selected to the Alabama State Bar's Leadership Forum Class 15. Entry to the program is competitive for the 30 positions each year.
Since its inception in 2005, Leadership Forum has illuminated a pathway for more than 400 graduates to move the profession forward with ethical, servant-minded and community leadership.
Education
Liz earned her bachelor's degree in music education from Troy University in 2006, graduating summa cum laude. She served as vice president of the Alabama Executive Board for the Collegiate Music Educators National Conference, and is a member of the honor society Phi Kappa Phi. Prior to attending law school, she taught kindergarten through fifth grade elementary music and chorus for Fulton County Schools in Georgia.
Liz earned her J.D. from Cumberland School of Law in May 2012, graduating cum laude. While at Cumberland, she served as research editor for Vol. 42 of the Cumberland Law Review.
She has a published casenote:
Elizabeth A. Eiland, CONSTITUTIONAL LAW—FIRST AMENDMENT—SECTION 441B'S PROHIBITION AGAINST THE USE OF CORPORATE TREASURY FUNDS FOR EXPRESS ADVOCACY VIOLATES THE FIRST AMENDMENT. CITIZENS UNITED V. FEDERAL ELECTION COMMISSION, 130 S. CT. 876 (2010)., Cumberland Law Review, Volume 41, Number 1, 2010–2011, 179
and an additional byline:
Eleventh Circuit: Survey of Recent Decisions—Civil Procedure—Pleading in Diversity Actions, 41 Cum. L. Rev. 428 (2011).
She was active in the Henry Upson Sims Moot Court Board, serving as the national team assistant justice. She was the winner of the 2010 Robert B. Donworth Freshman Moot Court Competition and a semi-finalist in the 2011 Janie L. Shores Moot Court Competition and the 2011 Saad Moot Court Competition.
During law school, Liz clerked for the Federal Defenders for the Middle District of Alabama, the Alabama Attorney General's Office and served as a legislative law clerk for the Alabama Law Institute during the 2012 general legislative session.
Netflix has released a documentary series portraying one father's efforts to track down those responsible…