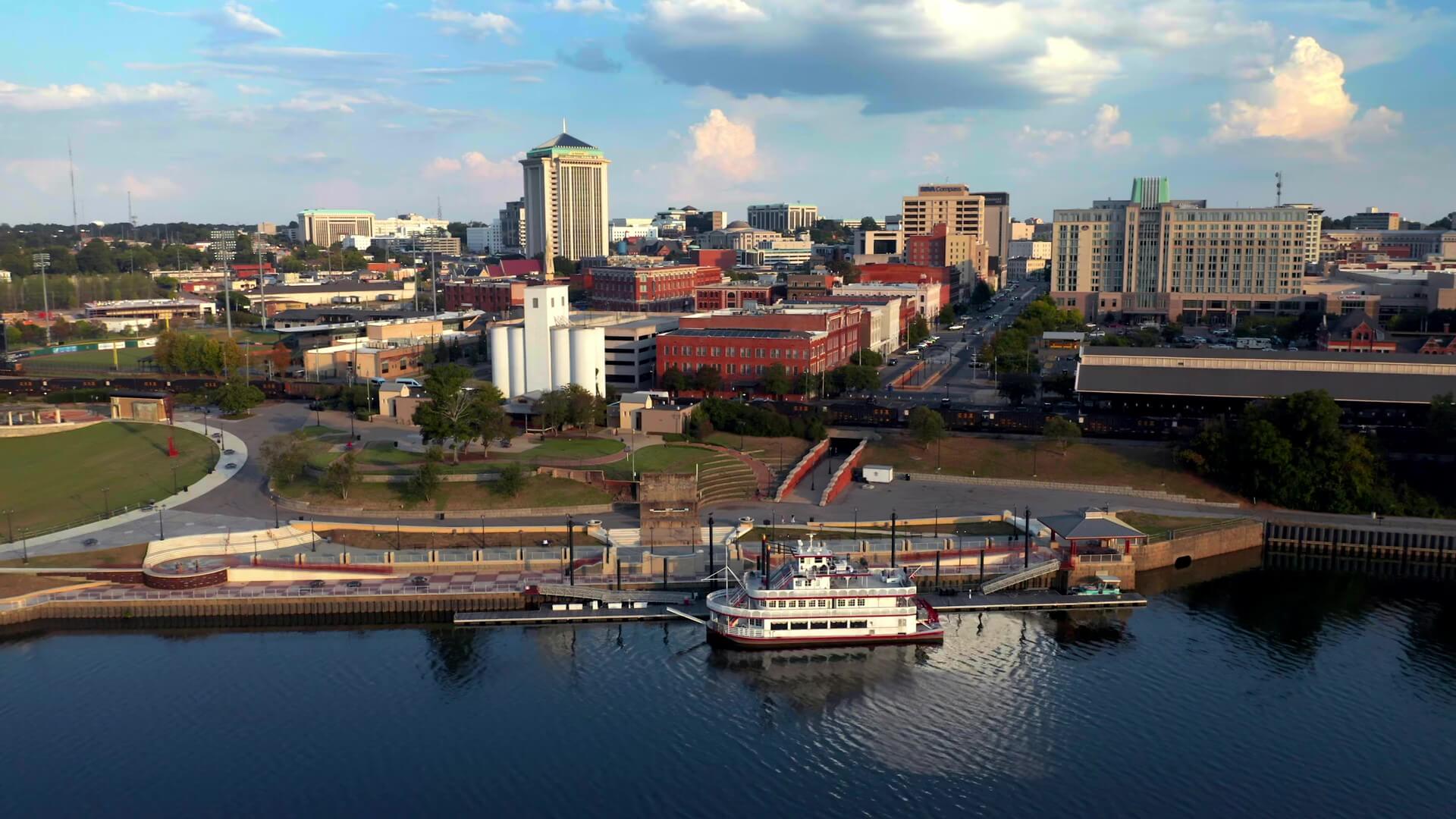 Principal
Leon Hampton
Montgomery, AL
About Leon
Leon Hampton, Jr. handles whistleblower, workers compensation, hostile workplace, bad faith insurance, and employment discrimination claims in our Consumer Fraud Section.
Since joining the firm in 2017, Leon has helped secure more than $22 million in settlements and verdicts.
Background
Leon is married to Dr. Tonquita K. Hampton and they have two children (a son and daughter). They attend True Divine Baptist Church, where they serve together as the young adult directors.
Notable Cases
Whistleblower – Barry Taul & Alabama Organ Center
In 2018, Leon was part of the trial team that recovered $14.7 million for a whistleblower in the Northern District of Alabama. Barry Taul (the whistleblower) uncovered and reported an illegal kickback and false billing scheme that defrauded the Alabama Organ Center and Medicare out of millions of dollars. While working for Abanks Mortuary & Crematory, Taul learned that his employer had an arrangement with the Alabama Organ Center to collect tissues for life-saving transplants and medical research prior to the deceased being cremated.
Abanks' owner Jed Nagel made illegal kickback payments to the executive director and assistant executive director at the Alabama Organ Center in exchange for a lucrative contract from the organization, which violated the federal False Claims Act and the Anti-Kickback Statute. After reporting the scheme, Taul suffered physical abuse at the hands of his employers, as well as death threats against him and his family. He was also disparaged and falsely maligned to future employers, resulting in him being wrongfully terminated from other positions.
Leon is currently on the trial team for several whistleblower cases throughout the United States.
Workplace Injury – Leon Battle & Koch Foods
Leon also served on the trial team that obtained a $1.9 million verdict on behalf of Leon Battle in Montgomery County, AL. Mr. Battle lost four fingers on his left hand while working to repair a hydraulic hose on a chicken dumper machine at Koch Foods in Montgomery, AL. Mr. Battle was terminated after his employer learned that he hired a lawyer to pursue worker's compensation benefits. Mr. Battle sued his employer under the Alabama Worker's Compensation Statue for retaliatory discharge and co-employee liability. Leon continues to prosecute claims under the Alabama Worker's Compensation Statute.
Professional Associations
Leon is active in state and local bar associations throughout the state. He is also heavily involved in the River Region community. Leon was the 2020-2021 President of the Alabama Lawyers Association, the oldest and largest minority bar association in the state of Alabama. Beginning in 2021, Leon was selected to serve as a Commissioner for the Alabama State Bar. The Board of Bar Commissioners is the governing and policy-making body of the Alabama State Bar. Commissioner terms are three years.
Additionally, Leon serves on the Board of Directors for Legal Services of Alabama, Salvation Army, the Mercy House, Mentors of Montgomery, and as an ex officio executive council member of the Alabama State Bar. In 2020, Leon was selected for the Alabama State Bar's Leadership Forum (Class 15).
Leon is also a member of the Alpha Phi Alpha Fraternity, Inc.
He was selected to serve on Samford University's Cumberland School of Law Advisory Board in 2023.
Education
Leon earned his Juris Doctorate from Samford University's Cumberland School of Law. He is also a graduate of Alabama A&M University. While in law school, he clerked for the Attorney General's office and the personal injury/product liability section of Beasley Allen.
Leon was the winner and best oral advocate of the Judge James O. Haley Federal Trial Competition and the first-year moot court competition.
Whistleblowers are the key to exposing corporate wrongdoing and government fraud. A person with first-hand…