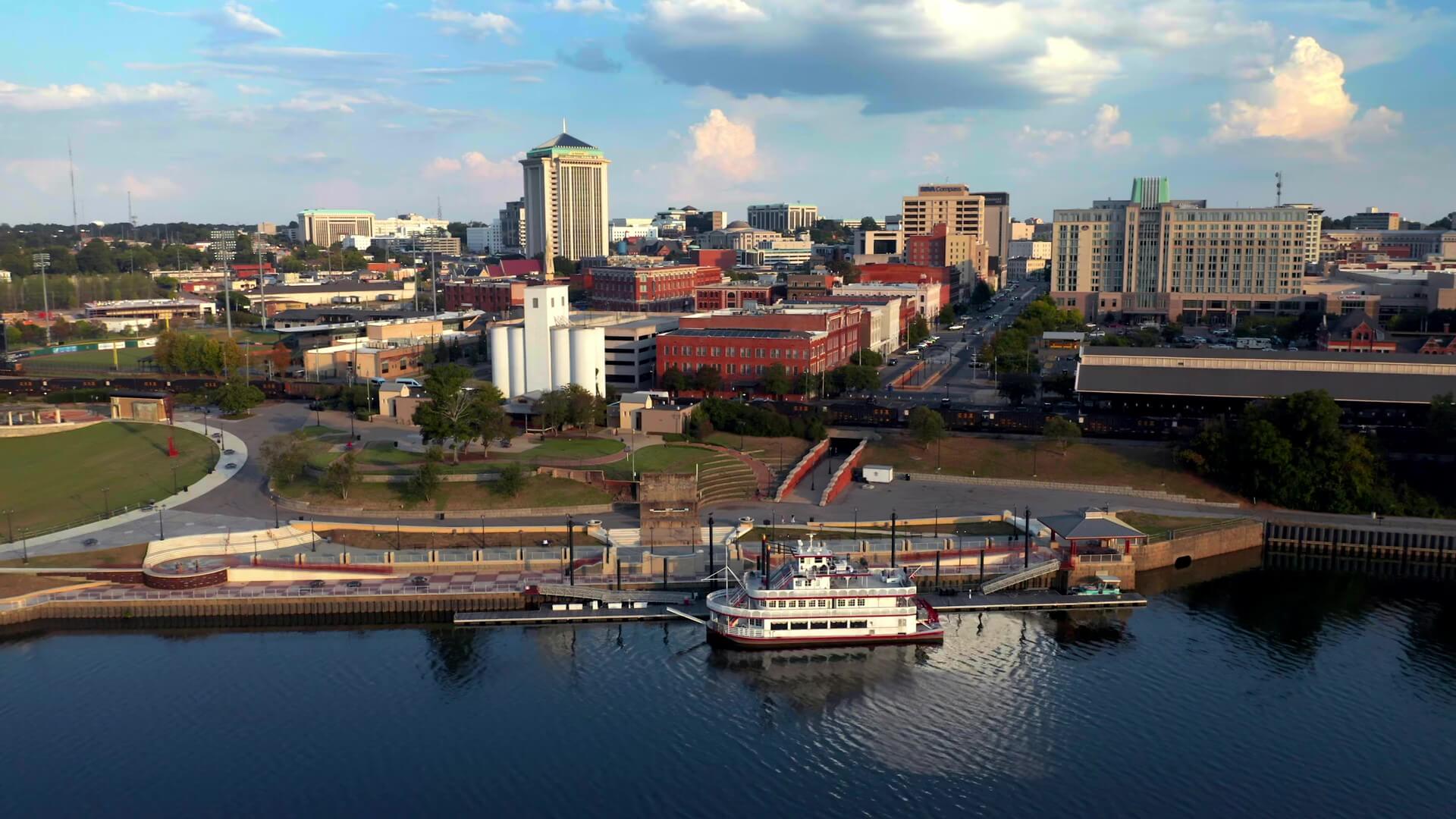 Principal
Leigh O'Dell
Montgomery, AL
About Leigh
Leigh O'Dell practices in Beasley Allen Law Firm's Mass Torts Section, where she is helping lead litigation related to talcum powder products. Much of Leigh's recent work has involved women's health-related issues including work on transvaginal mesh and Gardasil litigation.
She is proud to have an impact on the lives of women who were or are professionals, wives, mothers, daughters, sisters, friends and who deserve so much more than the pain, suffering and even death sentences often handed to them because of the reckless actions of certain pharmaceutical and other corporate actors.
Background
Early in her career, Leigh realized there was more she could do to impact the world.
The challenge, which was indicative of the essence of what drove her love of and passion to practice law, required a leap of faith – to step away from her practice. After accepting this challenge, Leigh was presented with two leadership opportunities within vocational ministry.
For more than seven years, Leigh worked full time developing and directing large arena events that shared the love of Jesus Christ to women throughout the United States and the world, including South Korea, Paraguay, Ukraine, Moldova, and the United Kingdom. While many would fear that yielding to a call to ministry would set them back in their career advancement, Leigh believes these opportunities had quite the opposite effect. She knows that her time in vocational ministry was invaluable, teaching to serve others, to grow in leadership skills, and to expand her capacity, all of which have enhanced her skills and passion as an advocate.
The culmination of Leigh's faith, work and experience as a leading national litigator and advocate for consumers' health and safety, is nothing short of inspirational.
Leigh is originally from Prattville, Alabama. She enjoys spending time with her large family, tennis, and cheering on the Auburn Tigers.
Notable Cases
Talcum Powder Litigation
Currently, Leigh serves as Co-Lead Counsel for consolidated multidistrict litigation (MDL) in New Jersey federal court concerning talcum powder's link to ovarian cancer.
It is estimated that 14,000 women die from talc-related ovarian cancer each year. One medical expert calculates that this use of talcum powder leads to nearly 10 percent of the new ovarian cancer cases reported annually.
The lawsuits allege defendant Johnson & Johnson is liable for personal injuries or deaths. Leigh and her co-lead counsel are leading the charge for the more than 35,000 women and their families whose cases are pending in the MDL. She is honored to serve on behalf of the thousands of women suffering and many dying of ovarian cancer.
Litigation on behalf of five talcum powder plaintiffs has resulted in verdicts totaling more than $2.9 billion.
Transvaginal Mesh Litigation
Previously, Leigh helped guide the litigation on behalf of consumers as part of the Plaintiffs Steering Committee (PSC) for five separate transvaginal mesh MDLs.
Transvaginal mesh is used to repair conditions such as pelvic organ prolapse (POP) and stress urinary incontinence (SUI). The mesh is implanted through the vagina and is used to shore up pelvic organs causes numerous problems including chronic pelvic pain, infection, painful intercourse and urinary and fecal incontinence.
As a member of the PSCs, Leigh provided leadership and experience to shepherd and support the efforts to obtain justice for nearly 100,000 women affected by these unreasonably dangerous products.
Gardasil Litigation
Leigh also worked on the Gardasil litigation. Gardasil is a vaccine manufactured and marketed by Merck & Co. Inc. for the prevention of cervical cancer.
The vaccine targets four types of human papillomavirus (HPV), a sexually transmitted virus linked to the development of cervical cancer. However, since Gardasil's introduction in 2006, the Vaccine Adverse Event Reporting System (VAERS) has received more than 20,000 reports of adverse side effects reportedly related to Gardasil.
These reports include serious adverse side effects including Guillain-Barre syndrome, lupus, seizures, rheumatoid arthritis and multiple sclerosis, among others. There also have been 92 reported deaths among girls who received the vaccine.
Vioxx Litigation
Earlier in her career, Leigh devoted more than six years to the Vioxx litigation. She was a member of the trial team for five of the 17 bellwether trials that took place throughout the country. Leigh also served on various MDL committees, including the law and briefing, trial package and settlement liaison committees. The litigation team reached a then-record global settlement with the pharmaceutical giant, which paid $4.85 billion to compensate victims of Vioxx-related heart attacks and strokes.
Professional Associations
She is a member of the Alabama State Bar, where she is a member of the Federal Court Practice Section, the Montgomery County Trial Lawyers Association, the American Bar Association, the Christian Legal Society, Public Justice, the Federal Bar Association, and the National Trial Lawyers Association, where she serves on the Executive Committee.
Leigh also is a member of the American Association for Justice and serves on the AAJ Transvaginal Mesh and Talcum Powder Litigation Groups.
Working with Emory University School of Law's Institute for Complex Litigation, Leigh helps guide and instruct both talented young attorneys and attorneys who are transitioning to complex civil litigation mid-career. She co-chairs the Institute's Bridge to Practice and Next Generation Programs, which are specifically designed to help attorneys new to the practice of complex litigation better understand the underlying principles and strategies of the practice.
Awards and Recognitions
Leigh has carved a place for herself among some of the country's most talented litigators. Most recently, she was recognized on the Best Lawyers 2022 Women in the Law list for her outstanding work in three categories: Health Care, Mass Tort Litigation/Class Actions and Personal Injury Litigation. She was also named Best Lawyers 2021 Mass Tort Litigation/Class Actions – Plaintiffs category.
She has been selected to The National Trial Lawyers' Mass Tort Trial Lawyers Association – Top 25. This is an invitation-only professional organization composed of and limited to the Top 25 attorneys from each state or region who serve individuals and families who need attorneys to represent them in the American legal system regarding Mass Tort claims.
Leigh is a member of the Mass Tort Trial Lawyers Association – Top 25 exemplify superior qualifications of leadership, reputation, influence and performance in their area of specialty. She also has been named to the Top 100 Trial Lawyers list by The National Trial Lawyers Association and to the 50 Most Influential Trial Lawyers by The Trial Lawyers' RoundTable. Leigh was named to Lawdragon 500 from 2019 to 2023, which recognizes the leading plaintiff consumer lawyers nationally.
Additionally, Leigh has been included on the Best Lawyers in America list annually since 2011 and the Super Lawyers (Midsouth region) list annually since 2017. In 2013 and again in 2017, Leigh was selected as Beasley Allen's Mass Torts Section Lawyer of the Year and is among the firm's attorneys named as Beasley Allen Litigator of the Year (2014). The award recognizes attorneys who demonstrate exceptional professional skill throughout the course of the year.
In 2015, Leigh was selected as the recipient of the Chad Stewart Award. This honor was created in memory of Beasley Allen lawyer Chad Stewart, who passed away unexpectedly in 2014 at the very young age of 41. In addition to being a dedicated lawyer who worked hard for his clients, Chad truly modeled Christ in his daily walk. The Chad Stewart Award was created to recognize an attorney who best exemplified Chad's spirit of service to God, his family and the practice of law in the service of "helping those who need it most."
Education
Leigh earned a degree in accounting from Auburn University in 1990. She graduated from law school at the University of Alabama School of Law, in 1993.
While in law school, Leigh served as managing editor of the Alabama Law Review and received the Dallas Sands Outstanding Senior Award. Following law school, Leigh had the honor of serving as a law clerk for the late Honorable Ira DeMent, United States District Judge for the Middle District of Alabama.
Community Involvement
Leigh serves on the Board of Directors for a number of nonprofit organizations and ministries including Children's Hope Ministry, Telling the Truth Ministries (the worldwide media ministry of Stuart and Pete Briscoe), Joni and Friends (the ministry of Joni Eareckson Tada, which serves individuals with disabilities and their families), and the Jimmy Hitchcock Award.
Beasley Allen principal Leigh O'Dell co-chairs the Talc multidistrict litigation (MDL) Plaintiffs' Steering Committee. The…