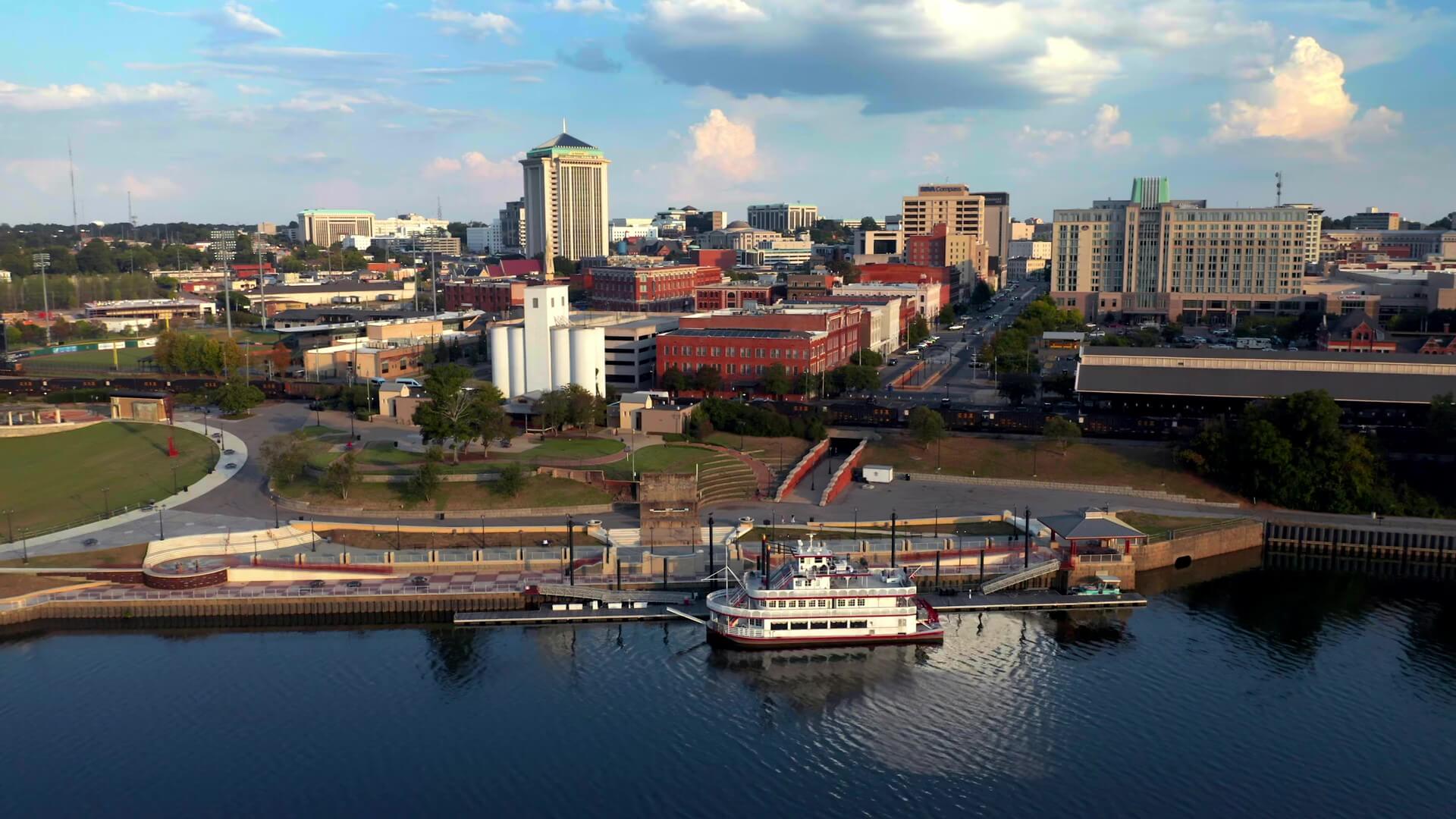 Principal
James Lampkin
Montgomery, AL
About James
James Lampkin joined Beasley Allen Law Firm in April 2011 and works in the Mass Torts Section. He works on behalf of patients negatively affected by medical devices and medications.
Background
Upon graduation from law school, James moved to the Mobile/Baldwin County area where he began his legal career as a law clerk for The Honorable T. Virgil Pittman, United States District Judge for the Southern District of Alabama. In 1991, James entered private practice with a civil defense firm in Mobile. He continued his practice as a civil defense lawyer from 1991 until 2011.
In 1991, James married the former Martha Grimes of Marion Junction, Alabama. They have two children, Brooks, and Ginny and one granddaughter, Lucy Clare.
Notable Cases
Transvaginal Mesh Litigation
James handled transvaginal mesh litigation. The mesh is used to repair conditions such as pelvic organ prolapse (POP) and stress urinary incontinence (SUI). It is implanted through the vagina and is used to shore up pelvic organs that have become displaced due to age, childbirth, hysterectomy, or obesity. Reported complications from of the transvaginal placement of the mesh include erosion of the mesh into the vaginal tissue, organ perforation, pain, infection, painful intercourse, and urinary and fecal incontinence. Women may require multiple surgeries to remove the mesh, and sometimes it cannot be completely removed, leaving women in pain.
Risperdal & Hormone Replacement Therapy Litigation
He has also worked on behalf of patients who have taken Risperdal. Risperdal, known generically as risperidone, is approved to treat adults and children 5 years of age and older with schizophrenia, bipolar disorder and irritability with autism. The drug is sometimes prescribed by doctors for off-label uses such as attention deficient hyperactivity disorder (ADHD), attention deficit disorder (ADD) and other behavior problems.
Risperdal has also been associated with gynecomastia, a condition in which boys grow breast tissue. It is an uncomfortable and embarrassing condition for boys, causing symptoms such as breast tenderness and nipple discharge. It also puts boys at risk for breast cancer and reproductive problems. Treatment is invasive, involving medications such as the breast cancer drug tamoxifen, or surgeries such as liposuction and mastectomies.
In addition, he has also worked with attorneys and staff in representing clients in Hormone Replacement Therapy cases throughout the country.
JUUL Vaping Devices
He is representing clients that have suffered injury as a result of using the JUUL vaping device.  When JUUL entered the market, JUUL downplayed the risks of injury caused by the device and actively marketed the device to minors. 
Zantac Cancer Cases
He is working with other attorneys in the firm representing numerous clients, who have developed certain types of cancers as a result of using the drug Zantac. He is working with the leadership of the multi-district litigation in representing these clients.
Professional Associations
James is licensed to practice in the states of Alabama, Georgia, Florida and Mississippi, as well as before all federal courts in Alabama, Mississippi and Georgia. In addition, he is licensed to practice in the Northern District of Florida, The United States Supreme Court, the Fifth Circuit Court of Appeals and the Eleventh Circuit Court of Appeals.
He is currently a member of the American Bar Association, Mobile County Bar Association and Baldwin County Bar Association.
He also has served as an instructor in deposition and trial training programs for younger lawyers.
Publicity
While in private practice, James was a speaker at numerous legal seminars, including industry seminars, and authored numerous legal articles involving a variety of issues related to his practice and service to clients.
Education
James was born in Montgomery, Alabama, in 1961. He graduated from Sidney Lanier High School in 1979. He attended the University of Alabama from 1979 through 1980 and transferred to East Tennessee State University, where he received his bachelor's degree (political science) in 1985.
James attended law school at Samford University's Cumberland School of Law in Birmingham, Alabama, where he was on the Cumberland Law Review and graduated with honors in 1989. He was admitted to the Georgia and Alabama State Bars in 1989. He was admitted to the Florida and Mississippi State Bars in 1997.
JUUL Labs Inc., tobacco company Altria, individual JUUL board members, and other defendants will face…