Principal, Managing Attorney (Mobile)
Frank Woodson
Mobile, AL
About Frank
Frank Woodson is the Managing Attorney for Beasley Allen Law Firm's Mobile, Alabama office. He has practiced in the area of pharmaceutical product liability with Beasley Allen Law Firm since 2001.
Before joining our firm in Montgomery, Frank practiced in Mobile for 17 years. In addition, he has been regularly selected for inclusion in the Best Lawyers in America list since 2016 and the Midsouth Super Lawyers list since 2018.
Background
Frank was a former partner in the general litigation firm of Turner, Onderdonk, Kimbrough & Howell in Mobile, Alabama, where his practice focused on both plaintiff and defense litigation, including consumer fraud cases against car dealers, finance fraud involving door-to-door sales, personal injury litigation and obtaining landowners' compensation when their property was taken in eminent domain proceedings.
Frank is married to the former Marti Glaze of Tuscaloosa, Alabama, and they have four children. The family are active members of Frazer United Methodist Church, where Frank served on the Board of Stewards. He is a member of the Harbor Light Sunday school class and serves as an usher during the contemporary service. He also is a past member of the Board of Directors for St. James School.
Notable Cases
Frank brings 17 years of litigation experience to the Mass Torts Section.
Shoulder Pain Pump Litigation
Frank has worked on behalf of clients who suffered severe injury to their shoulder joint as a result of the use of a pain pump after shoulder surgery. These cases were fought in courts across the country. All of those cases were resolved by 2012 after a trial in January 2009 resulted in a $5.4-million-dollar verdict for plaintiffs and another trial resulted in a defense verdict.
Pharmaceutical Litigation
Zantac
In May 2020, Frank was appointed by Southern District of Florida Judge Robin L. Rosenberg to serve on the Plaintiffs' Steering Committee for the national multidistrict litigation (MDL) regarding Zantac. Frank will serve on the Bellweather Trial and Science/Expert committees and will serve as co-chair of the Deposition/Discovery committee with Mikal Watts.
Granuflo
He also has handled claims on behalf of individuals who have died or suffered cardiac events after receiving dialysis treatment involving drug Granuflo, manufactured by Fresenius Medical Care.
The Granuflo litigation Frank is handling centers in Massachusetts Federal Court in Boston. The judge handling that litigation appointed Frank to be a member of the Plaintiff's Steering Committee (PSC), which guides and directs the litigation nationally. A settlement was reached in 2016.
Lipitor
In addition, Frank filed claims for women who were prescribed brand-name Lipitor and later developed diabetes. This drug was prescribed to women for primary prevention of cardiac events, though no study shows that these women gain any benefit from the drug and thus are exposed only to risks. This litigation has been consolidated into multidistrict litigation (MDL) in the United States District Court for the District of South Carolina Charleston Division. Frank has been appointed to the PSC for these claims.
Hormone Replacement Therapy Litigation
Also in 2012, Frank tried three of the firm's hormone replacement therapy (HRT) breast cancer cases. The first was in Omaha, Nebraska, and others followed. After a four-week trial, the jury for a case in Salt Lake City, Utah, returned a verdict in favor of the plaintiff for $5.1 million. The entire award was for compensatory damages.
Propulsid
Frank also enrolled all of the firm's 10,000 Propulsid claimants in the MDL settlement program. He represented a group of claimants who suffered various injuries from a rheumatoid arthritis medication, and it was resolved after extensive negotiation.
Zyprexa
Frank and his staff worked diligently in past years to provide compensation for the firm's Zyprexa clients. The clients' claims were evaluated according to objective standards to determine whether they qualified for payment and how much they would be allotted. Initial compensation payments began in late 2008, and final payments to all clients were made in early 2011.
Bextra / Celebrex
Frank was also appointed to the PSC for the Bextra/Celebrex MDL in San Francisco in 2007. In preparation for the first trial in the MDL, Frank was asked to lead another team of lawyers to prepare the video deposition cuts, which required many hours negotiating with defense counsel and providing a transcript to the MDL court for ruling on objections far in advance of the trial. He resolved the firm's Bextra and Celebrex claims in 2009.
Vioxx
Beginning in 2005, Frank served as the vice chairman of the sales and marketing committee for the Vioxx MDL in New Orleans. Frank participated in several of the firm's Vioxx trials. He led a team of lawyers who prepared video deposition cuts for several Vioxx trials as well as other aspects of a Vioxx MDL trial package. Much of the evidence presented at the MDL trials were through video depositions.
Rezulin
In addition, he was responsible for preparing the firm's first Rezulin case for trial, helping generate the first group settlement of Rezulin cases in the country. Additional group settlements of the firm's Rezulin cases occurred in the fall of 2002 and the spring of 2003, culminating in all the firm's Rezulin cases being resolved in 2004. The amounts of the Rezulin settlements are all confidential.
Baycol
Frank was part of the Mass Tort section's Baycol team beginning in 2001. Frank was responsible for taking several key depositions in this national litigation. He worked on the settlement of most of the firm's Baycol cases, resulting in settlements in excess of $70 million.
Other Pharmaceutical Litigation
Frank has also handled several cases that were not mass torts. He filed a lawsuit alleging Neurontin caused the client to commit suicide, which was resolved successfully. He continues to investigate claims involving drugs that cause Stevens-Johnson Syndrome, having resolved claims for two clients who were blinded by it.
In late 2008, he worked to resolve a claim for a child who required a liver transplant after ingestion of an antibiotic, and in 2009, he resolved a family's claim after their child died from liver failure from ingestion of an antibiotic. He has been instrumental in resolving other pharmaceutical litigation on a confidential basis.
Professional Associations
Frank has been a member of the Mobile Bar Association since 1984, serving as President of the Young Lawyers section and on the Executive Committee.
Frank served as a board member of the Alabama Association for Justice since 2005 and as an officer for seven years culminating in serving as President in 2017-18. He also served as a co-chair of the Granufly Dialysis Litigation and Pain Pump Litigation Groups. He is currently a member of the Section of Toxic Environmental & Pharmaceutical (STEP) Group and the Zantac Litigation Group.
Frank was selected in 2017 to join the International Society of Barristers, an invitation-only society dedicated to the ideals of trial by jury, the adversary system and a free and independent judiciary.
Frank is a member of the Baldwin County and Mobile Bar Associations. Previously, Frank served as a former president of Mobile County Young Lawyers and was a member of the Mobile Bar Association Executive Committee. He was also a member of the State of Alabama Young Lawyers Committee.
Awards & Recognitions
Frank was selected in 2017 to join the International Society of Barristers, an invitation only society dedicated to the ideals of trial by jury, the adversary system and a free and independent judiciary.
In addition, he has been regularly selected for inclusion in the Best Lawyers in America list since 2016 and the Midsouth Super Lawyers list since 2018. Inclusion in Best Lawyers is based entirely on peer-review. The methodology is designed to capture the consensus opinion of leading lawyers about the professional abilities of their colleagues and is the oldest peer-reviewed publication in the profession. Frank has also been selected to the Lawdragon 500 Leading Plaintiff Consumer Lawyers list.
Publicity
Frank frequently spoke about the Baycol litigation, including at the 2002 ATLA Convention in Atlanta, the Baycol "Hot Doc's" Seminar in Phoenix and on the first live Internet seminar broadcast for plaintiff attorneys held in Newark, New Jersey.
His other seminars include a "Mass Torts Made Perfect" seminar in New York City on Vioxx; an ATLA teleseminar entitled, "Pain Killers and the FDA;" another Vioxx seminar in Jackson, Mississippi; seminars in Alabama on preemption and ethics; and an AAJ seminar in Las Vegas regarding pain pump litigation.
Frank is the author of "Pharmaceutical Drug Litigation – An Overview," "The Bayer Criminal Convictions" and "Forget Tort reform; We Want Immunity."
Legal 500 hailed his trial work in its 2008 edition, stating "Frank Woodson is an important member of the team (Mass Torts), and has been influential in Zyprexa and Vioxx litigation," after previously praising Frank by stating, "Frank Woodson, considered by many to be [Beasley Allen Mass Torts Section Head Andy] Birchfield's 'right hand man,' maintains a multi-faceted practice that sees him active in a variety of cases, including Vioxx litigation, and has recently been at the forefront of the firm's Zyprexa caseload. In addition, he has emerged as the firm's go-to attorney for claims related to Stevens-Johnson syndrome."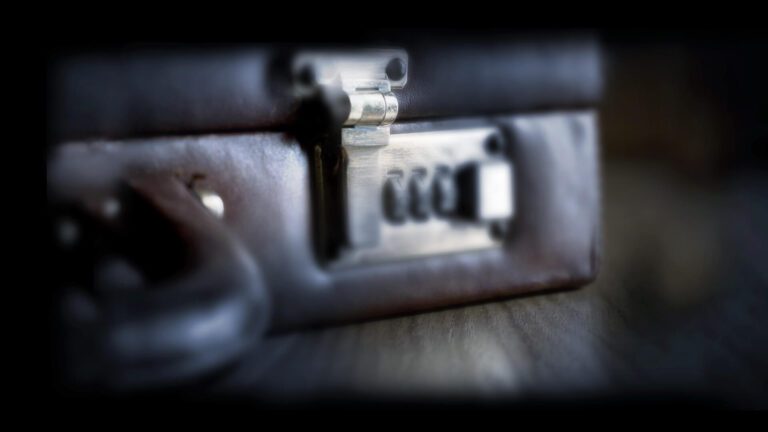 Seventeen Beasley, Allen, Crow, Methvin, Portis & Miles, P.C. attorneys have been selected to the 2023…