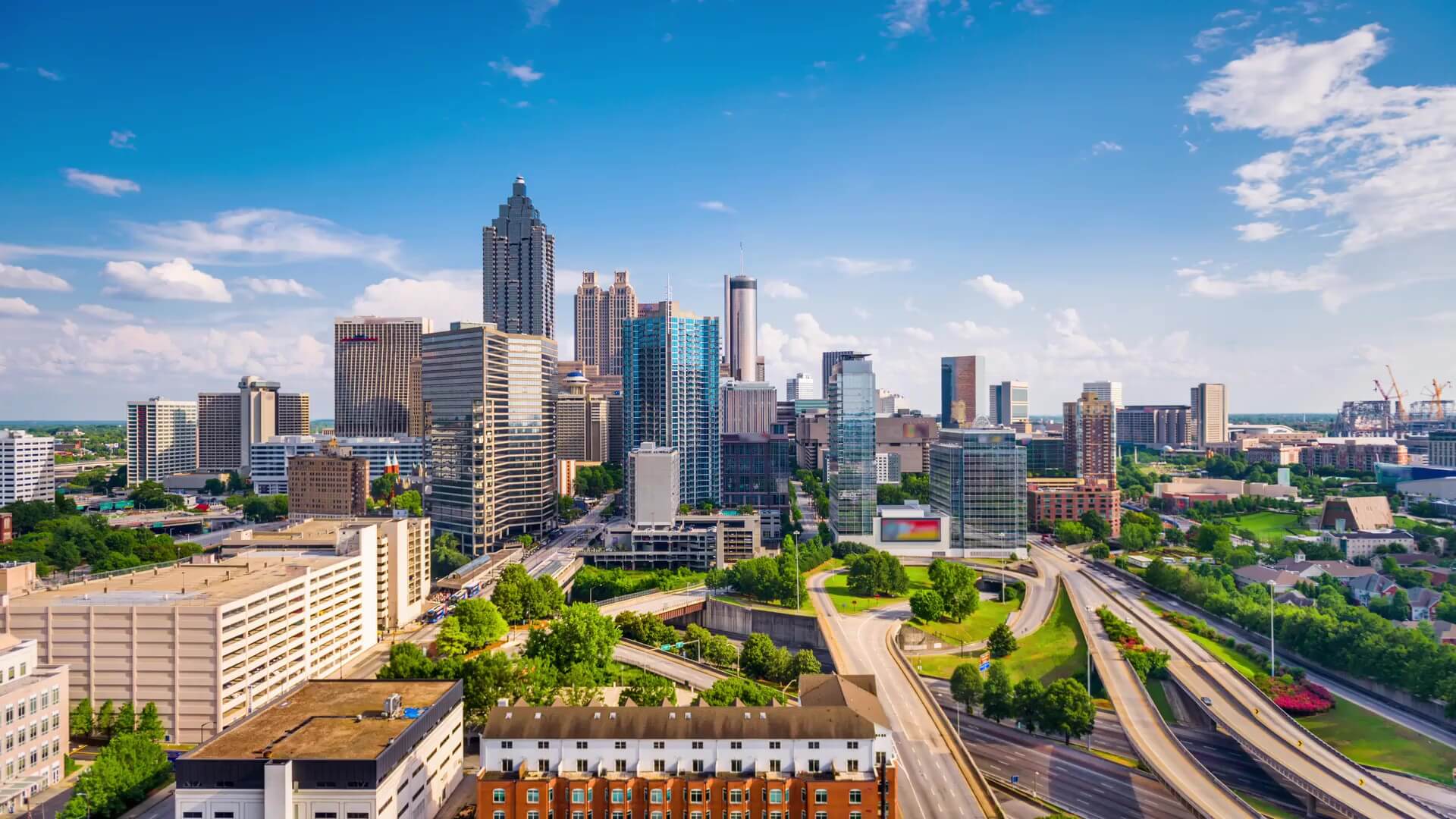 Principal, Managing Attorney (Atlanta)
Chris Glover
Atlanta, GA
About Chris
Chris Glover is the Managing Attorney of Beasley Allen Law Firm's Atlanta office. He has dedicated his practice to protecting the rights of survivors of catastrophic personal injury and victims of wrongful death.
He graduated from Samford University's Cumberland School of Law and practiced law in Birmingham, Alabama, for several years before joining Beasley Allen in 2008.
Chris has represented numerous injured individuals and their families with various severe injury and death claims, such as defective products, car accidents, commercial truck accidents, workplace accidents and aviation accidents. His clients have been awarded verdicts and settlements of over $300 million.
Chris and his wife Erin have two children, Kaitlyn and Andrew. They attend Christ Covenant Church in Buckhead, where Chris serves as an elder and community group leader.
Notable Cases
Motor Vehicle Settlements
In 2021 and 2022 alone, Chris resolved motor vehicle cases exceeding $75 million. He obtained three of the top 10 motor vehicle settlements in Georgia, Florida and South Carolina for 2021. Those settlements totaled $34.5 million and consisted of a $19.5 million automotive product liability settlement, a $9 million automotive product liability settlement and a $6 million truck wreck settlement. He obtained two of the top 10 motor vehicle settlements in Georgia, Florida and South Carolina in 2022, allowing his clients to achieve 25% of the top MVA settlements in those states over that two-year period.
Chris also secured over $45 million in settlements in a 2021 product liability case involving a defective lift kit that paralyzed a young child.
Truck Driver Injured by Improperly Secured Ladder
In 2019, Chris and his law partners, Rob Register and Dan Philyaw, represented a truck driver injured in an accident caused by an improperly secured ladder on a Charter Communications, LLC, truck. The driver's injuries in the accident forced him to endure several surgical procedures. He is also facing a lifetime of pain and will never be able to return to his job as a truck driver. An investigation by the firm's attorneys revealed that, despite its published safety policies, Charter failed to properly train its driver to secure the ladder to the truck. A Gwinnett County, Georgia, jury awarded the plaintiff a $2.83 million verdict, sending a message that companies must act responsibly to ensure the safety of their employees and that the public is safe on the roadways they share.
Toyota 4Runner – Defective Rear Axle Death
In 2018, Chris and his law partner, Ben Baker, obtained a $12 million verdict against Toyota Motor Corp. and Toyota Motor Sales USA in an Anderson, South Carolina state court while representing the family of a high school senior who lost her life as a result of a defective rear axle in a Toyota 4Runner. The defect in the axle caused it to fracture. The vehicle suddenly became uncontrollable and rolled into a power pole.
Defective Takata Airbags
Chris was also the firm's lead attorney litigating numerous cases involving the Takata airbag defect. Tokyo-based Takata manufactured and sold defective airbag inflator systems, which can shoot metal fragments from the devices into the car like shrapnel. Airbags on both the driver's and passenger's sides can explode even due to a minor accident. The defective airbags prompted the largest automotive recall in American history. As a result of settlements with vehicle manufacturers Honda, BMW, Nissan, Subaru, Mazda and Toyota ranging from $68.2 million to $605 million, those affected by the defect can seek compensation.
Michelin Pilot Tire Failure Death
Chris was a member of the 2017 trial team in Dekalb County, Georgia that received a $2.6 million jury verdict in favor of the family of Alfred Holt. Mr. Holt was killed after a Michelin Pilot tire failed on his recreational vehicle and the RV crashed into a tree. The case was brought against Southland Motor Home Center, which provided RV maintenance and service and refused to take any responsibility for his death.
High Impact Cases
Chris is particularly proud when his cases make profound impacts. For example, litigation against Sikorsky Aircraft and a component manufacturer resulted in two product design changes that made air travel safer.
Chris was also lead counsel on a $4.7 million trial verdict against seat belt manufacturer Key Safety Systems in Gwinnett County, Georgia. The verdict was significant because it is one of the only verdicts of its type against an automobile component manufacturer.
In a similar case, he helped secure a $1 million trial verdict for a drunk driving accident victim in Oklahoma. The case included product liability claims due to seatbelt failure in a Ford vehicle.
Truck Accidents
One of Chris's first trial verdicts involved a log truck accident, and he has continued working truck accidents throughout his career. Recently, he resolved significant truck wreck cases in Georgia, Alabama, Arkansas, Mississippi, Kentucky, Tennessee and the U.S. Virgin Islands.
Professional Associations
Chris has been elected as an officer of numerous professional associations. He has served as chairman of the American Association for Justice New Lawyers Division and the Emerging Leaders Division. He has also served as president of the Southern Trial Lawyers Association.

He serves on the Georgia Trial Lawyers Association Executive Committee and is past chairman of the Georgia Trial Lawyers Association Education Committee. Additionally, Chris serves on the Attorney Information Exchange Group Trucking Committee and is a member of the Academy of Truck Accident Attorneys.

In 2018, Chris was inducted into the American Board of Trial Advocates (ABOTA) Georgia Chapter. Membership in ABOTA is by invitation only, following a rigorous nomination and voting process. Criteria evaluated include exceptional jury trial skills, civility, professionalism and integrity.
Awards & Recognitions
In 2022, Chris was nominated for Daily Report's Georgia Legal Awards Attorney of the Year. He says being nominated is a tremendous honor, as only three attorneys are considered for the distinction each year.
Chris was also selected as a Distinguished Leader in the 2019 Georgia Legal Awards. The award is presented to lawyers who achieved impressive results the previous year and demonstrated clear leadership skills to help them achieve those results.
Chris has been named to the LawDragon 500 Leading Plaintiff Consumer Lawyers list, which includes the 500 best attorneys across the nation in this category. He is a Martindale-Hubbell AV Preeminent attorney and was named to the Best Lawyers list and Super Lawyers "Rising Stars" list (2011 through 2014). Chris has been named to the Super Lawyers list for both the Mid-South Region and Georgia since 2015.
In 2018, Chris was selected as Beasley Allen's Litigator of the Year. He was also chosen as Lawyer of the Year for the Personal Injury Section in 2015 and 2016. In 2011 and 2013, he was selected as the firm's Lawyer of the Year for the Products Liability Section.
Chris's contributions to the legal profession and community were recognized when he was honored as the Jacksonville State University 2005 Young Alumni of the Year.
Community Involvement
Chris is a member of the Jacksonville State University Alumni Association's Atlanta Chapter and volunteers at the Shepherd Center.
Fatigue for truck drivers is a very serious problem. Our firm recently settled a case…
"Exploding Takata Airbags: From Cover-Up to Accountability" by Chris Glover. Scan; Journal of GTLA
"Leaving an Impact Long after Verdict Awarded" by Chris Glover. Scan; GTLA
"Get Ready to Fight: The Story of a Rear End Collision Truck Wreck Case" by…
"Litigation Testing in the Commercial Vehicle Case" by Chris Glover. Scan; AAJ Journal
"Heavy Truck Crashworthiness an Emerging Area in Product Liability Litigation" by Chris Glover. Attorney Paper
"Using Technology to Tell the Story: Tech and Innovative Trial Exhibits" by Chris Glover. Scan;…