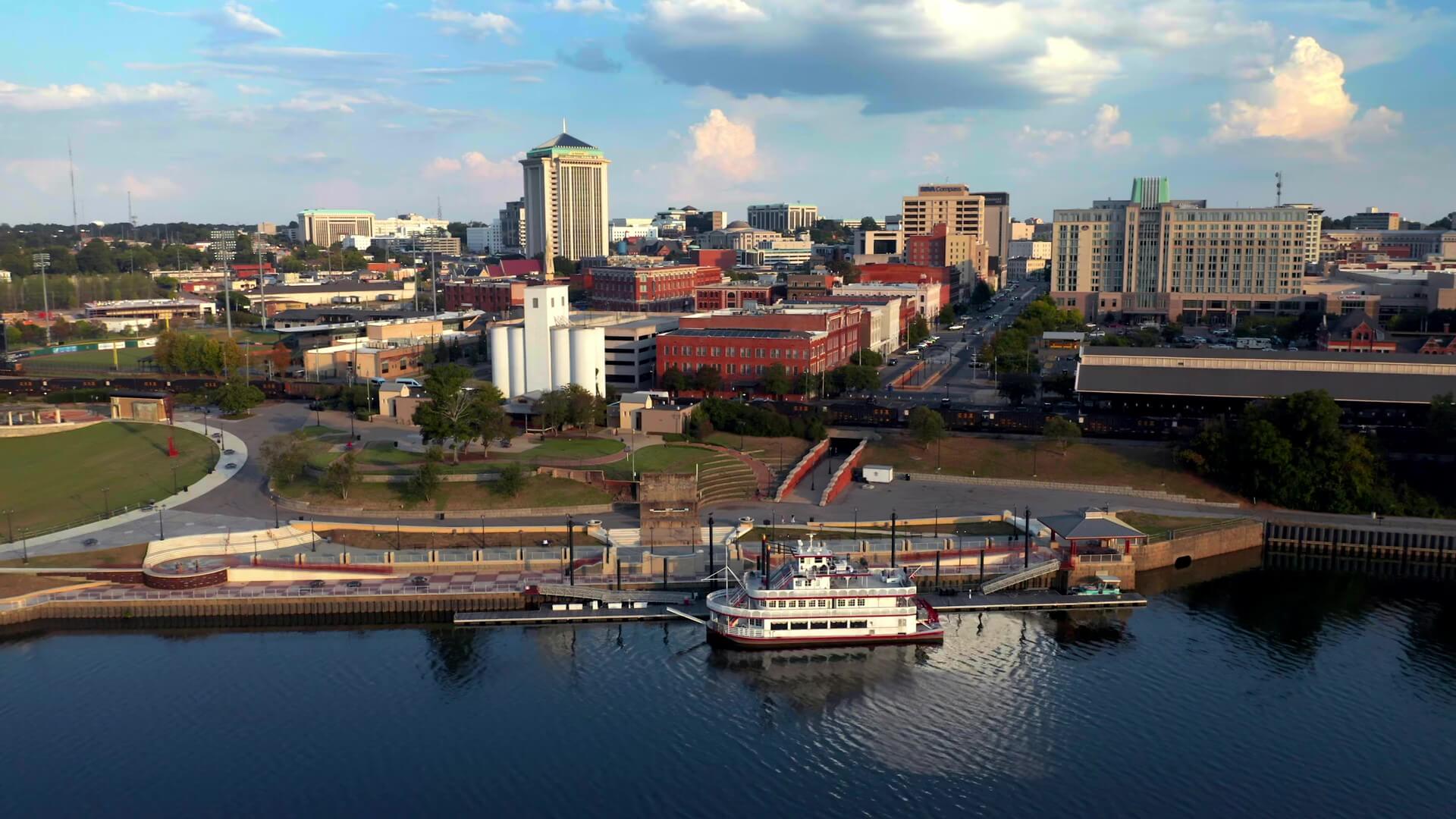 Principal
Chad Cook
Montgomery, AL
About Chad
Chad has been a member of Beasley Allen Law Firm's Mass Torts Section for over 20 years and is currently responsible for a number of cases, including Transvaginal Mesh, Xarelto, Fosamax, Invokana, and Valsartan. He assists in investigating new drugs and medical devices that potentially present a danger to consumers.
Chad also serves as the firm's Pro Bono Coordinator.
Notable Cases
Fosamax – Femur Fracture Injuries and Osteonecrosis of the Jaw
Chad is one of 11 lawyers from around the country selected to serve on the Plaintiffs Steering Committee (PSC) for In re: Fosamax Products Liability Litigation (No. II), MDL 2243. This litigation, which encompasses hundreds of cases against Merck Sharp & Dohme, Corp., involves femur fracture injuries. It is consolidated under U.S. District Judge Garrett E. Brown Jr., in the District of New Jersey.
Chad also served on the Plaintiff's Discovery Committee for In re: Fosamax Products Liability Litigation, MDL-1789. It was in the Southern District of New York Federal Court before the Honorable John F. Keenan, and involved cases of osteonecrosis of the jaw. Chad assisted with serving on the Fosamax Science and Administrative Committees for this litigation.
Transvaginal Mesh and Bladder Slings
In addition, he is working on cases involving transvaginal mesh and bladder slings. Transvaginal mesh is used to repair conditions such as pelvic organ prolapse (POP) and stress urinary incontinence (SUI). This mesh is used to shore up pelvic organs that have become displaced due to age, childbirth, hysterectomy or obesity.
According to the FDA, reported complications from transvaginal placement of this mesh include erosion of the mesh into the vaginal tissue, organ perforation, pain, infection, painful intercourse and urinary and fecal incontinence. Often women require surgery to remove the mesh. In some cases, this can require multiple surgical procedures without successfully removing all of the mesh.
Chad represented thousands of clients involving mesh manufactured by several defendants during this litigation.
Professional Associations
Chad is past president of the Montgomery County Association for Justice (MCAJ). Judge Charles Price was honored Jan. 14, 2015, by the MCAJ just prior to his retirement from the Montgomery County Circuit Court bench after 31 years of esteemed service.
As MCAJ president, Chad presented Judge Price with a plaque commemorating his years of service, and also announced the establishment of the Judge Charles Price Leadership Award, which is presented annually to locals who demonstrate qualities reflecting Judge Price's dedication and courage in upholding justice.
Chad has served as an instructor in Civil Procedure and Evidence at Faulkner University and as a member of the Legal Studies Advisory Committee. He also serves as a mentor for the Thomas Goode Jones Professional Development Program, which gives law school students an opportunity to connect with practicing attorneys, discuss the practice of law and promote professionalism.
Awards and Recognitions
Chad was selected to the National Trial Lawyers Association (NTLA) Top 100 Trial Lawyers list.
This is an invitation-only organization composed of the premier trial lawyers from each state or region who meet stringent qualifications as civil plaintiff and/or criminal defense trial lawyers. Selection is based on a thorough multi-phase objective and uniformly applied process which includes peer nominations combined with third-party research.
Membership is extended only to the select few of the most qualified attorneys from each state or region who demonstrate superior qualifications of leadership, reputation, influence, stature and public profile measured by objective and uniformly applied standards in compliance with state bar and national Rule 4-7.
Education
Chad received his bachelor of science degree in criminal justice from Auburn University at Montgomery in 1998. While attending college, Chad was a member of Sigma Phi Epsilon Fraternity and was selected to represent AUM's first Mock Trial Team in the Southeastern Intercollegiate Mock Trial Competition at Kennesaw State University.
After graduating from college, Chad pursued his Juris Doctor degree at Faulkner University's Thomas Goode Jones School of Law. Chad was placed on the Dean's Honors List and given the Scholastic Achievement Award for Employment Law in 2001.
In addition, he was a member of Sigma Kappa Delta Law Fraternity and the Christian Legal Society. While attending law school, Chad worked as a staff assistant in the Mass Torts section of the firm. After graduating in 2002, he was hired as a staff attorney for the firm, working on defective construction cases, as well as probate and estate matters, bankruptcy issues and subrogation liens.
"Keep a mass tort from becoming mass confusion" by Andy Birchfield, Chad Cook.
Attorney Paper