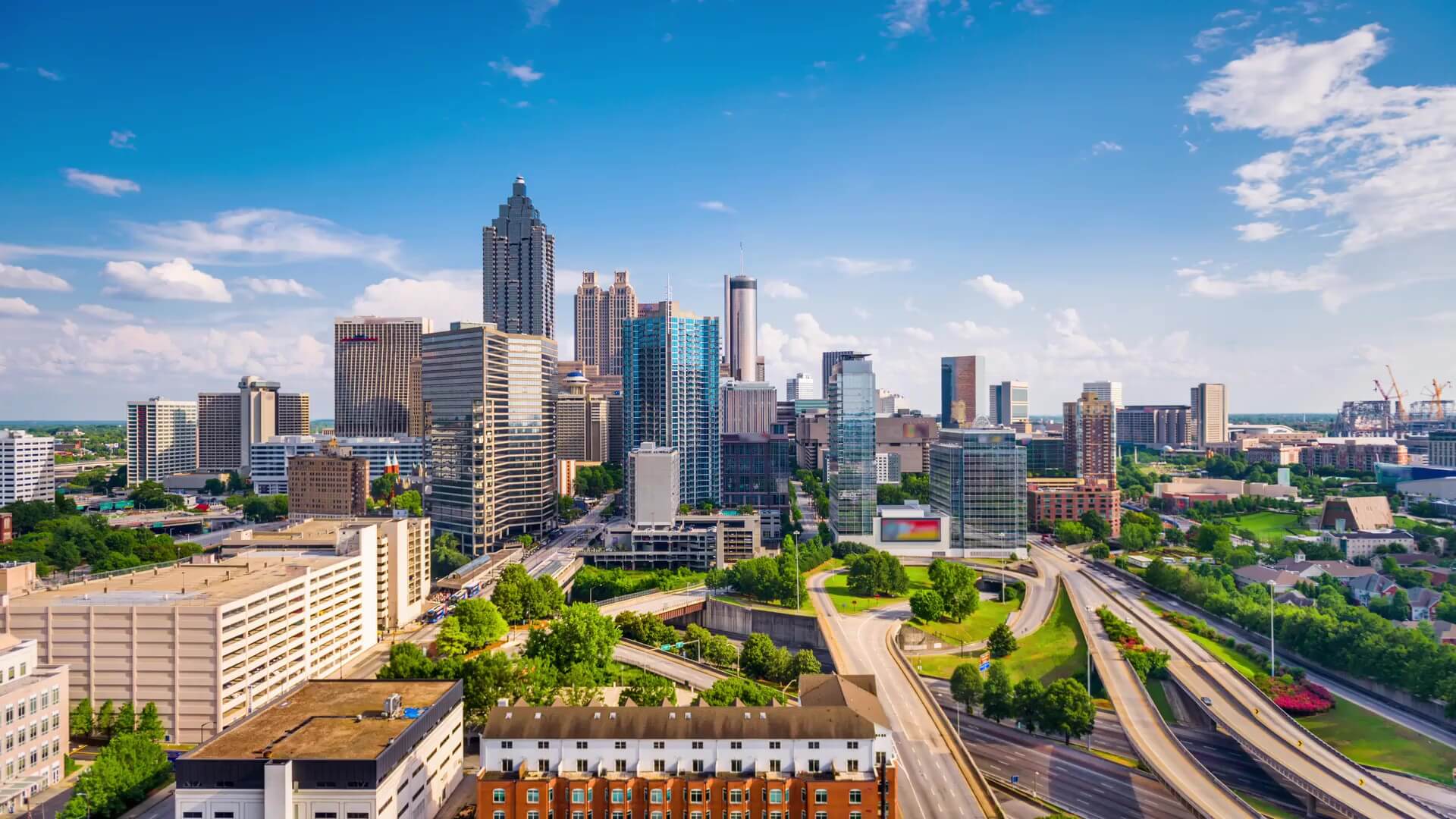 Associate
Brook Ptacek
Atlanta, GA
About Brook
Brook is a lawyer in the firm's Personal Injury Section, where she represents individuals who have been injured and family members of deceased victims. Before joining the firm, she worked for a different plaintiff's firm in Georgia, handling cases involving catastrophic injury, premises liability, trucking accidents, amputation, medical malpractice, wrongful death, whistleblower / qui tam, government monitorship and federal criminal defense. Prior to law school, Brook worked as a paralegal in a solo practice firm handling car accidents, trucking accidents, and premises liability cases.
Background
An Atlanta native, Brook is the oldest of four children, describes herself as a "big people person," loves to laugh, shamefully admits she is a fan of "true crime," and a huge Braves fan. Brook is a new homeowner in Buckhead and enjoys spending time with her fiancé, Andrew, and their dogs, a black lab, Otto, and a beagle-mix, Boots. Brook's mom works in med mal and casualty reinsurance, and her dad is a musician and architect. One of Brook's sisters works in finance in New York, and the other is in the Honors College at the University of Georgia, where she is studying to become a doctor. Brook's brother serves in the U.S. Marine Corps Reserves and is a senior at the University of South Carolina.
Professional Associations
Brook is a member of the State Bar of Georgia, Atlanta Bar Association and Georgia Trial Lawyers Association.
Education
Brook graduated from Georgia State University College of Law with a Pro Bono and Public Service Distinction. The distinction is conferred on law students who perform one-hundred-fifty hours or more of pro bono work during law school. During her three years of law school, Brook performed over a thousand hours. Brook served as a student clinician for the Investor Advocacy Clinic during law school. This position provided her the opportunity to present her clinical experience, and pro bono casework before the Securities and Exchange Commission in Washington, D.C. Brook's casework included assisting clients with security arbitration claims before FINRA and working closely with the Georgia Secretary of State's Securities Division investigating securities fraud in the state of Georgia. While in law school, Brook also clerked for the Honorable Judge Doris Downs of Fulton County Superior Court, assisting with the Diversion Court Program and Behavioral Health Treatment Court. Brook then interned with the Fulton County (Georgia) District Attorney's office in the Trial Circuit division.
The Loyola University New Orleans graduate was a Dean's Scholar recipient in law school and undergraduate school. She earned a B.A. in undergraduate school, where she majored in mass communications and minored in French. In Fall 2012, Brook attended L'Université de Paris, La Sorbonne in Paris, France, as part of a French-speaking immersion program and earned a certificate in French Cultural Studies. While at Loyola, Brook received the Loyola Fraternity and Sorority Life's Academic Achievement Award, served as Panhellenic Council Vice President, chaired the Theta Phi Alpha Philanthropy and Scholarship committees, served as New-Member Educator and Alumni Chair.
Community Involvement
Brook is a big believer in helping those who come behind her. While in law school, she was an LSAT tutor and served as a Bar Review Course representative. Out of law school, she advised potential incoming law students on the law school application process and served as a Bar Review practice essay grader. Brook continues to provide advice to potential law students interested in studying law, to present law students preparing for the Bar Exam, and to new attorneys just entering the legal field.