Retaliation In The Workplace
According to the U.S. Department of Labor, a hostile work environment "can result from the unwelcome conduct of supervisors, co-workers, customers, contractors, or anyone else with whom the victim interacts on the job, and the unwelcome conduct renders the workplace atmosphere intimidating, hostile, or offensive."
Closely related to the issue of discrimination is workplace retaliation. Retaliation may occur in the workplace when an employer punishes an employee for an action that is permitted by law, but which the employer wants to discourage. For example, an employer may retaliate against an employee who makes harassment or discrimination complaints, who reports fraud or other wrongdoing in the workplace, or who participates in an investigation within the workplace. Some employers also retaliate against employees who report workplace injuries to state or federal authorities.
As mentioned earlier, according to the U.S. Equal Employment Opportunity Commission (EEOC), it is illegal to discriminate against a person because the person complained about discrimination, filed a charge of discrimination, or participated in an employment discrimination investigation or lawsuit.
Retaliation may come in many different forms, from outright firing, to demotions, being denied a promotion or a pay raise, or being reassigned to a less desirable job or shift. Some retaliation is subtle, but if it negatively affects an employee and deters him from taking action, it can be illegal.
There are federal and state laws in place that protect employees from illegal retaliation in the workplace. This is true even if the action for which the employee was targeted turns out to be unfounded, as long as the claim or action was made in good faith. Employees in certain cases are also protected by whistleblower laws.
Wrongful Termination
It is not uncommon for an employee to believe he or she was wrongfully fired, especially if it seems to have been done without a just cause, but U.S. employment laws are very specific about what constitutes wrongful termination.
A wrongful termination occurs when an employee is fired for an illegal reason, such as illegal discrimination or a breach of contract. Federal employment law provides that no employee can be fired on the basis of race, gender, ethnic background, religion, or disability.
An employee also may have a wrongful workplace termination case if he or she was fired for lodging a legal complaint against the employer or for making whistleblower allegations exposing the employer's wrongdoing. Both these examples are forms of retaliation and both are illegal.
Workplace Retaliation Lawsuit
If you feel your employer has violated your rights under federal and/or state employment and labor laws, your best first move is to contact a labor and employment lawyer. You can be confident knowing Beasley Allen's team of experienced workplace lawyers have your back and will work to get you the compensation you deserve.
Recent
Employment Law

News
Each case brought under the False Claims Act has the potential to replenish millions of…
The False Claims Act (FCA) permits private individuals, called whistleblowers, to bring suit on behalf…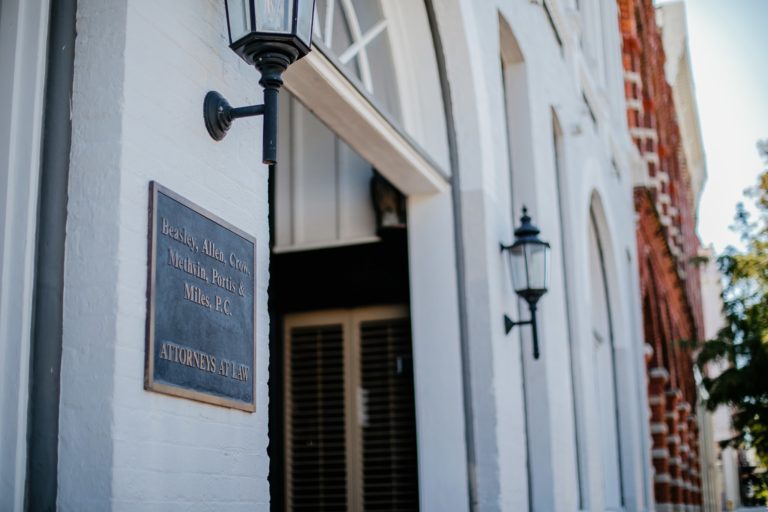 Lawyers battle to keep whistleblower case alive, ultimately reaching settlement of allegations that private contractor…