Asbestos Exposure
The main risk factor for developing mesothelioma is exposure to asbestos. Asbestos refers to a family of fibrous minerals made of silicate. Asbestos was once used in many products such as insulation, floor tiles, door gaskets, soundproofing, roofing, patching compounds, fireproof gloves and ironing board covers, and even brake pads.
Someone may be exposed to asbestos on the job, or by coming into contact with products that contain asbestos. Asbestos-containing products generally are not harmful unless they are broken or crushed, releasing microscopic asbestos fibers that may be inhaled or ingested.
Asbestos is regulated by the U.S. Environmental Protection Agency (EPA) as a hazardous material. There are rules and regulations that govern the safe handling of asbestos on the job to protect workers and the public. Families of asbestos workers also are at risk. Several studies have shown that family members of people exposed to asbestos at work have an increased risk of developing mesothelioma, because asbestos fibers are carried home on the clothes of the workers.
Because asbestos was used for many years in building materials, demolition and renovation projects on buildings of a certain age often require an asbestos inspection. If asbestos-containing materials are found, they must be removed by a licensed asbestos abatement contractor and properly disposed of in a facility designed to accept and dispose of hazardous waste.
The risk of mesothelioma does not drop with time after exposure to asbestos. The risk appears to be lifelong and undiminished. The EPA states that there is no safe level of asbestos exposure.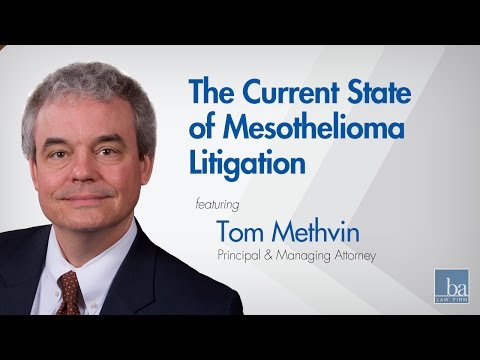 What can I do?
If you feel you have a claim, our attorneys would like to talk to you. You may be entitled to compensation. Contact us today for a free, CONFIDENTIAL, no-obligation legal consultation by using our quick contact form or by phone at 800-898-2034.
Disclaimer: No representation is made that the quality of the legal services to be performed is greater than the quality of legal services performed by other lawyers.